The most exclusive camo in Call of Duty: Black Ops Cold War is Dark Matter Ultra. The highest tier in multiplayer, this skin is what every player desires for their weapons. A purple/blue animated camo, Dark Matter Ultra usually takes users a solid chunk of time to unlock. Requiring players to earn Gold camo on every weapon is no small feat. However, unlike years past, the community is having a nearly impossible time unlocking Gold camo for certain weapon classes. The problem is to the point where players are pleading with Treyarch to make some adjustments to particular challenges in Black Ops Cold War — the Dark Matter challenges.
Dark Matter challenges are an issue in Black Ops Cold War
To sum up how camo unlocks work in Black Ops Cold War, you essentially need to rank up each weapon to max level. While doing this, you unlock seven categories of skins that feature five camos each. In order to unlock each camo within a category, you need to complete stages of the same task.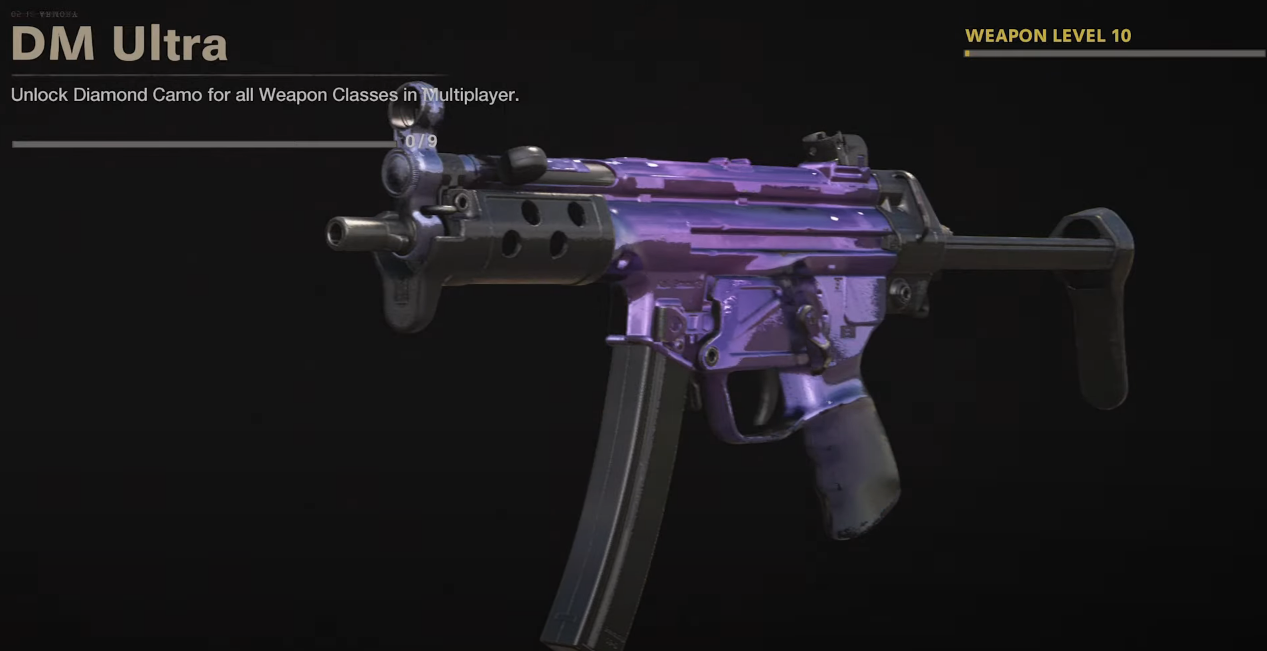 For example, in the SMG category, the Geometric category requires you to earn 5o Longshot medals. Once you earn every camo for one weapon, Gold is unlocked. To earn Dark Matter, this needs to be done for every weapon in multiplayer.
While this is definitely a grind no matter how you look at it, some of the required challenges are extremely difficult to complete. One Reddit user summed up their experience with a few of these tougher tasks.
Treyarch, you NEED to change some of these camo challenges!
byu/Batsinvic888 inblackopscoldwar
In regards to the first example provided, this rifle challenge is simply broken. Enemies need to be in the perfect position for any kills to count. Also, players don't like having to rely on enemy positions to earn camos.
The next examples are for the launchers and SMGs. In short, earning bloodthirsty medals with a launcher isn't something that should be in the game. It's far too difficult and promotes and an anti-friendly play style. As for the SMGs, Treyarch should look at extending the range for the Point Blank kills. This sentiment is shared by many in the community.
GETTING POINT BLANK KILLS HAS TO BE THE MOST FRUSTRATING THING EVER OMG WOW

— FaZe Crowder (@JamesCrowder) November 13, 2020
Treyarch has been great about listening to feedback in the past. However, it's still unclear whether or not any changes are coming for Dark Matter camo challenges.
Make sure to stay tuned to Daily Esports for all Call of Duty news.
About the Author
Joey Carr is a full-time writer for multiple esports and gaming websites. He has 7+ years of experience covering esports and traditional sporting events, including DreamHack Atlanta, Call of Duty Championships 2017, and Super Bowl 53.