League of Legends
VALORANT
CS:GO
Overwatch
Call of Duty
Halo
DOTA 2
Apex Legends
Rocket League
Smash
One of the long-standing features of Call of Duty multiplayer is the inclusion of weapon camos. Since the early days of the franchise, camos have been a staple for weaponry of all classes. This year, with Black Ops Cold War, the formula is remaining the same. Treyarch has included a ton of earnable camos on each weapon within the game's multiplayer. There are dozens of skins to earn that ultimately amount to the Mastery Camos. However, for new players, unlocking these camos might seem confusing. In this article, we'll go over exactly how to unlock each camo in multiplayer.
Unlocking each multiplayer camo in Black Ops Cold War
All in all, there are 35 base camos for every weapon in multiplayer. Sprawled out across seven different categories, there are five skins in each section. To unlock a new section, you'll simply need to level up your weapon. This is done by simply playing matches of Black Ops Cold War.
Once your weapon level is high enough, you'll unlock a new category with five more skins to earn. The way the individual skins are earned is all based on what category the camo is in. Down, below, we'll list every category and the exact way to earn every skin within that category.
Spray – 300 eliminations
Stripes – 75 headshots
Classic – Get 5 kills without dying 20 times with all kills coming from the specific weapon
Geometric – 50 longshot medals
Flora – Kill 75 enemies detected, stunned, or blinded by your Scorestreaks, Equipment, or Field Upgrades
Science – Kill 75 enemies at point-blank range
Psychadelic – Kill 2 or more enemies rapidly 25 times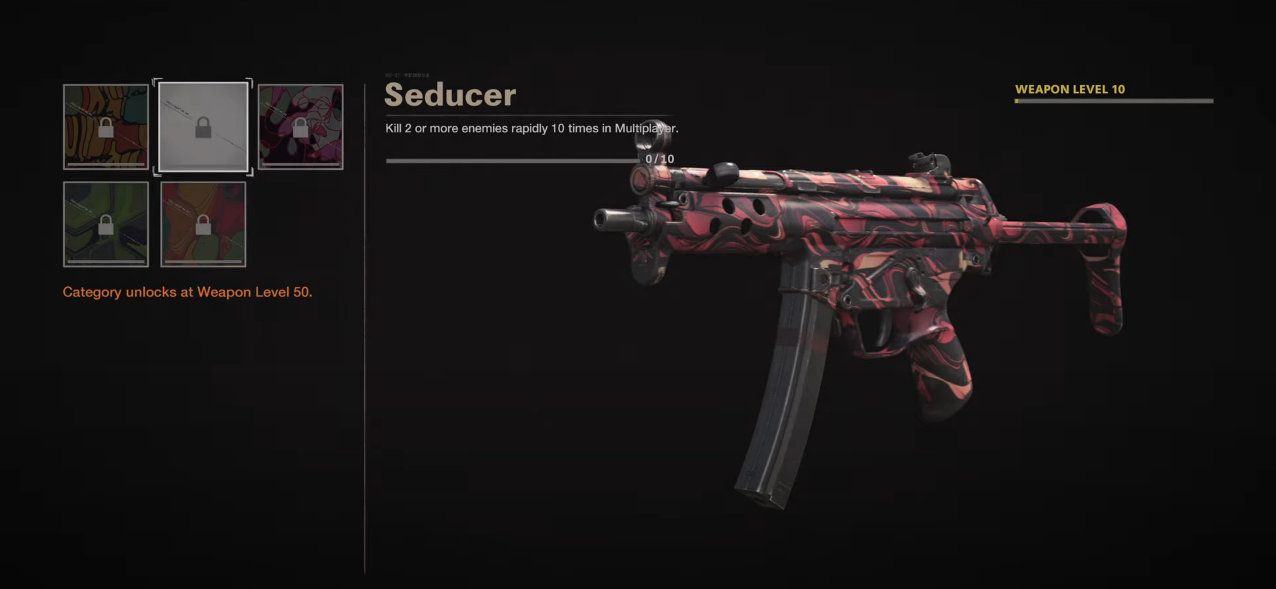 To reach the last stage of camos, you're required to reach weapon level 50. This will take some time but the camos themselves aren't too difficult to earn. Once you've done all of that though, you'll reach Gold camo for a specific weapon.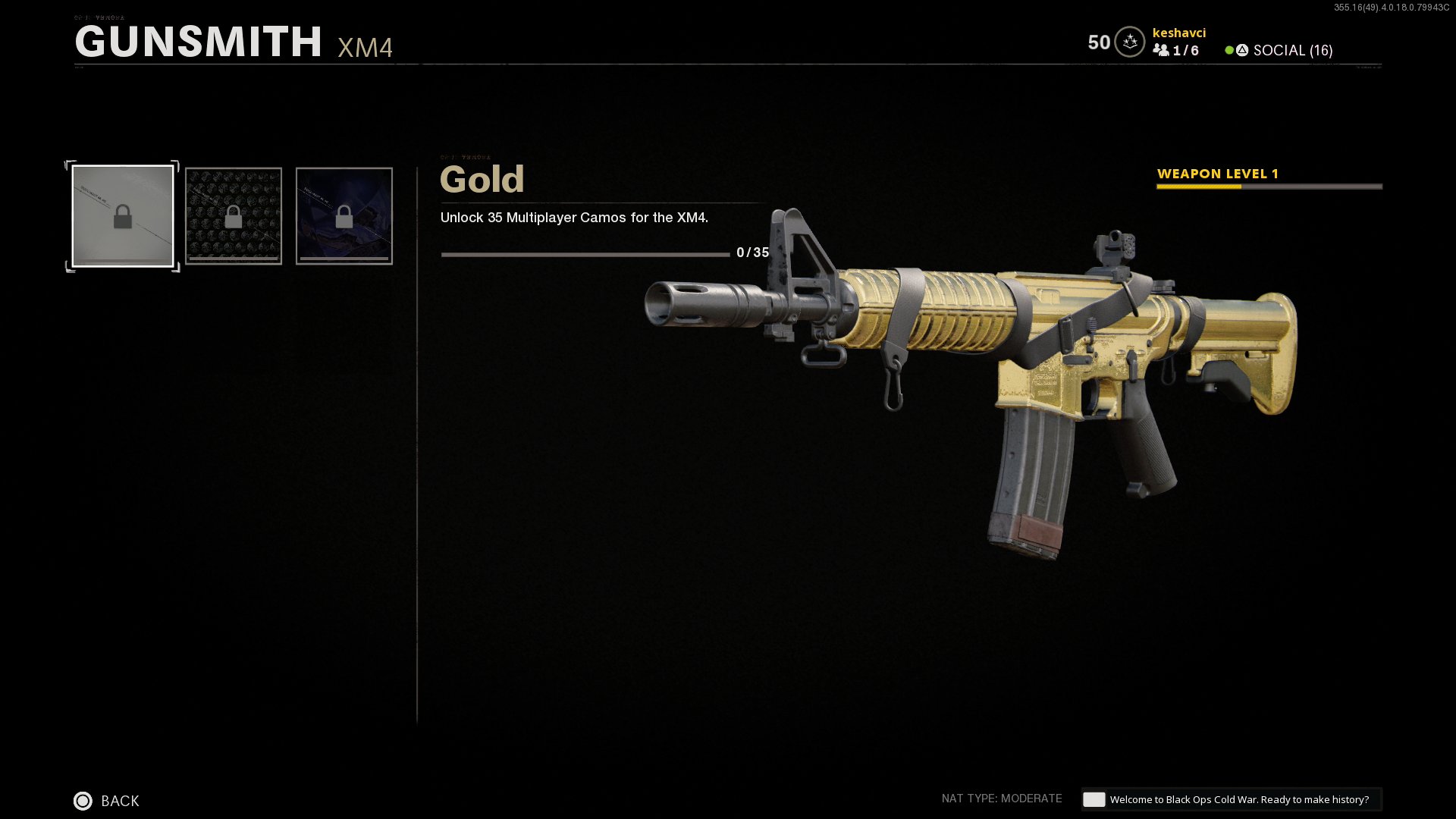 A throwback to the old Black Ops 1 Gold camo, the version in Black Ops Cold War looks fantastic. However, it pales in comparison to Diamond, which is unlocked by earning Gold on every weapon in a certain class.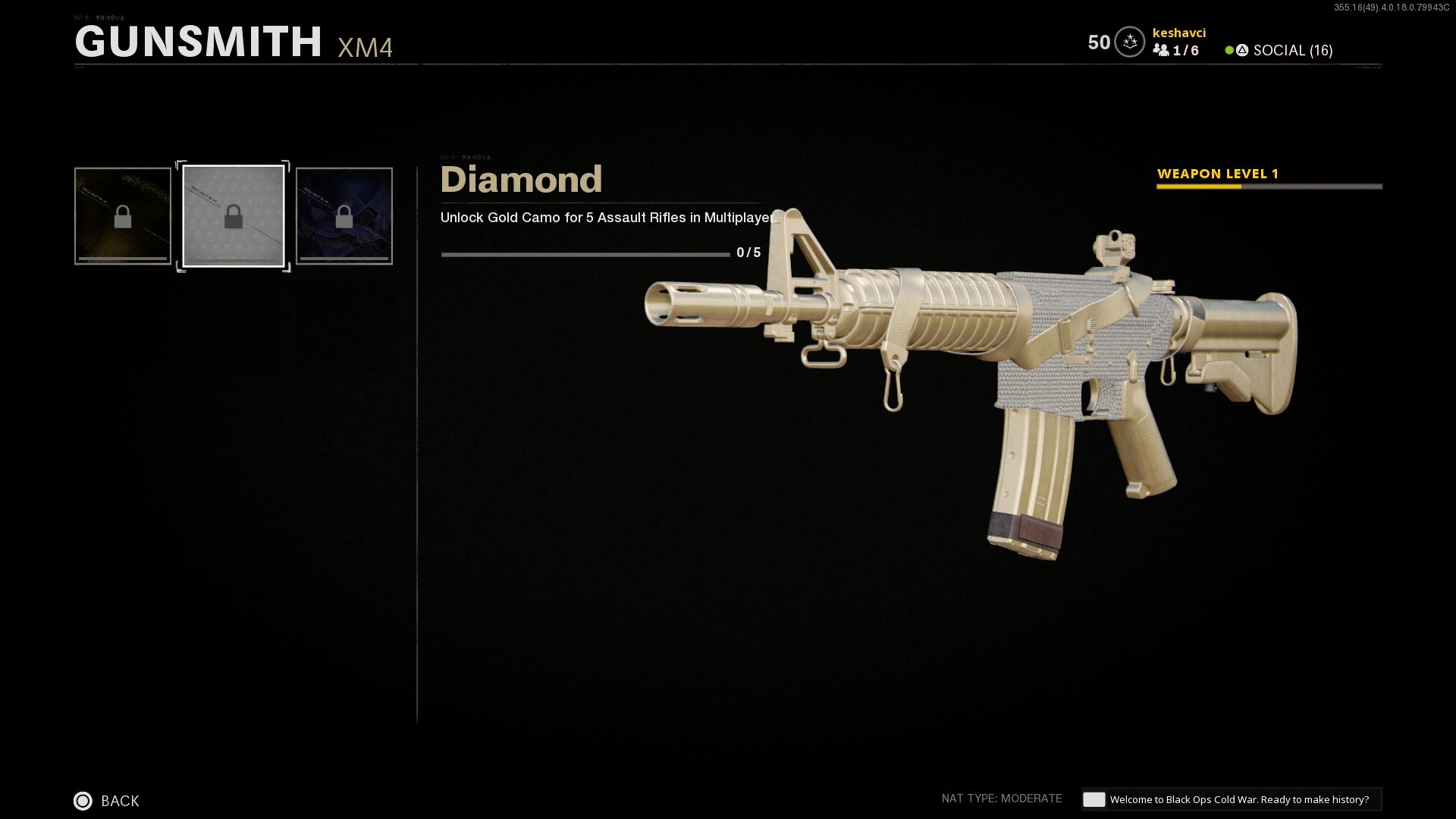 Finally, if you unlock Gold camo for all 29 weapons currently in the game, including the Combat Knife, you'll unlock Dark Matter Ultra.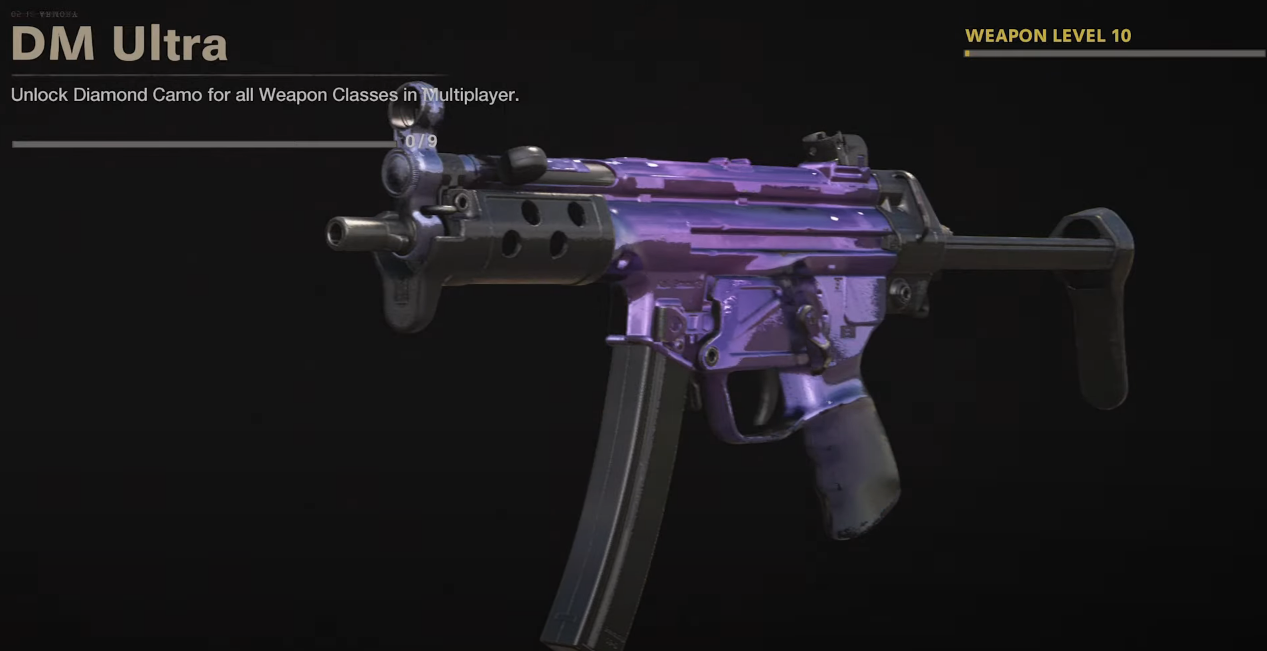 And there you have it, that's how you unlock every camo in Black Ops Cold War multiplayer. Make sure to stay tuned to Daily Esports for all Call of Duty news.

Joey Carr is a full-time writer for multiple esports and gaming websites. He has 6+ years of experience covering esports and traditional sporting events, including DreamHack Atlanta, Call of Duty Championships 2017, and Super Bowl 53.