Leak season is now officially underway for Call of Duty: Black Ops Cold War. Previously, we had some small leaks trickle out, but now the leaks are in full swing. As community members get their hands on the game and employees at Treyarch get antsy, information is bound to spill out. While nothing can be taken as official news, the most recent leak is all but confirmed by the developers. In response to a tweet by Treyarch, one unknown user has given us the possible entire list of scorestreaks in Black Ops Cold War.
Full scorestreak list for Black Ops Cold War revealed
The open beta for the newest installment in the franchise gave us some insight into what the devs are planning in regards to scorestreaks. We know there are both lethal and support streaks, the latter being more in-depth than we've seen in previous years. Also, we've heard that Specialist abilities from recent titles are likely to be implemented.
Well, the latest leak confirmed both of those aspects. The Twitter user who originally provided the overview of the scorestreak list was likely a game tester. The leaked image had a QR code on the side that's specific to an employee at Treyarch. So it's likely this tester will be fired — but not before the community saw their image.
For obvious reasons, we can't display the image due to copyright reasons. However, we can go over what the image contained. Here are some of the new scorestreaks that the leaked screenshot seemingly confirmed.
Flame Bow
Counter Spy Plane
Body Armor
Flamethrower
Care Package
Death Machine

Cruise Missle
Annihilator
Strafe Run
H.A.R.P. (HATR from Black Ops 3)
VTOL Warship
Gunship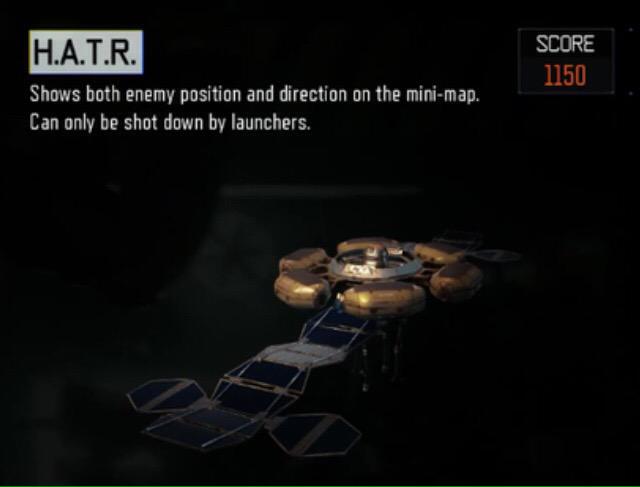 These new scorestreaks, when paired with the ones from the beta, give us a grand total of 21 for Black Ops Cold War. That's quite the number that offers a ton of choices for players. Of course, this can't be verified and the leaked image could be from an earlier build that was changed for the full release.
However, in all likelihood, we will see most, if not all of the leaked scorestreaks come November 13. Make sure to keep up with Daily Esports for all Call of Duty news.
About the Author
Joey Carr is a full-time writer for multiple esports and gaming websites. He has 7+ years of experience covering esports and traditional sporting events, including DreamHack Atlanta, Call of Duty Championships 2017, and Super Bowl 53.