Call of Duty: Black Ops Cold War and Warzone Season 2 has gone live for all players and systems. The content and patch notes for the season have already been revealed but now players have full access to all of the changes.
There's never been a single season of Call of Duty with this amount of content planned. Activision and Treyarch are going all out for Season 2 and building a foundation for seasons beyond.
Below, you can read some of the highlights from the patch notes and see the content already in both titles.
Black Ops Cold War Season 2 patch notes
The patch notes for Season 2 are quite expansive, as Treyarch has done a ton of work to Black Ops Cold War as a whole. While we won't be listing every patch note, we will go over the key points. If you wish to read the entire list, you can visit Treyarch's website.
For starters, the developers have made a slew of quality of life changes. This starts with the Multiplayer maps, as Treyarch trimmed the bushes on Cartel, fixed some spots on Crossroads Strike and closed off some areas of Moscow. Also, Miami is receiving a new variant called "Miami Strike" that takes place during the day and closes off much of the map's outer portions.
In terms of new content, we've gone over what to expect for the launch of Season 2 previously but will offer a refresher down below.
Weapons
LC-10 SMG
FARA 83 AR
Machete
Scorestreaks
Maps
Also, as always, there is a new Battle Pass filled with 100 tiers of content. This includes both new weapons, the featured Naga Operator, soundtracks, Reactive camo blueprints and more.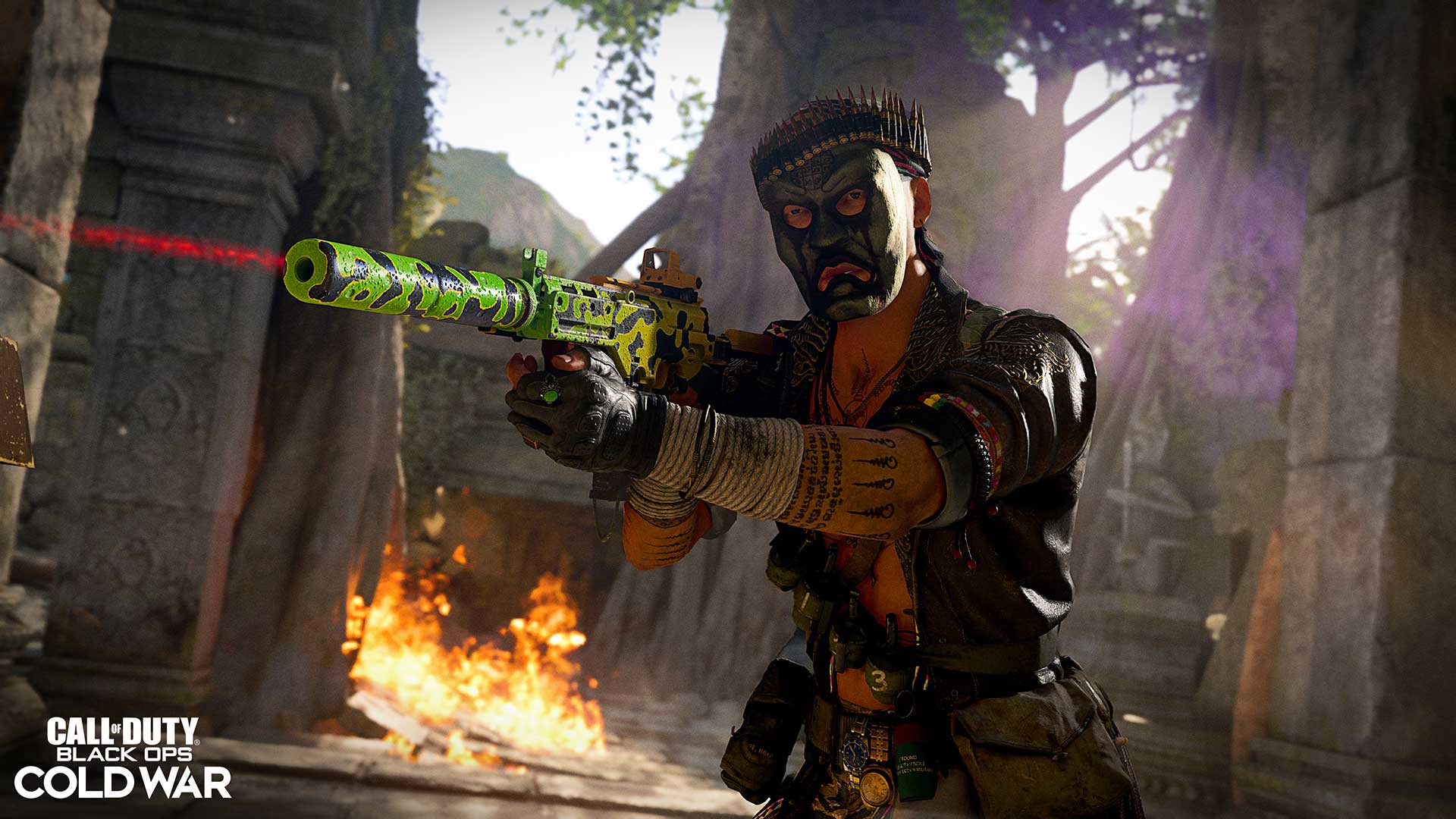 Gameplay-wise, Treyarch has made dozens of small changes to Black Ops Cold War. From lowering and raising Scorestreak values to fixing Smoke Grenades, a plethora of issues are being resolved.
Speaking of issues, Treyarch also tweaked League Play to only allow the Cruise Missile and Artillery Scorestreaks. This is accompanied by streaks now resetting upon death.
Warzone and Zombies
For Warzone and Zombies fans, there's a ton to be excited about in Season 2. Warzone is receiving new POIs, like the cargo ship located between Prison and Port, and several new game modes to hop into. Additionally, Raven Software confirmed there will be new bunkers to open across the map.
If you're a Zombies enthusiast, there's the new "Outbreak" mode, Tombstone Soda perk, Frenzied Guard Field Upgrade and Shatter Blast ammo mod. Treyarch also added two new tiers to every Skill, allowing you to gain even more bonuses from each.
Season 2 should be jam-packed with content for Black Ops Cold War and Warzone fans alike. There should be a mid-season update coming sometime in March or April but until then, enjoy the content currently in-game.
About the Author
Joey Carr is a full-time writer for multiple esports and gaming websites. He has 7+ years of experience covering esports and traditional sporting events, including DreamHack Atlanta, Call of Duty Championships 2017, and Super Bowl 53.