During the halfway point of the Call of Duty: Modern Warfare 2 campaign, players will find themselves in Mexico. Specifically, they'll be in Las Almas where local Mexican Cartel members are meeting to discuss the recent actions of Shadow Company and the Mexican Special Forces. At a point during this mission, players will be interrogated by a woman who is posing to be a sicario of the Cartel's leader, El Sin Nombre, and players need to give her all truthful answers. This means players need to recall their memories from previous missions if they want to get out alive.
In this guide, we're going to give you the exact answers you will need to pass this test from El Sin Nombre. If you haven't reached this point in the campaign, we don't recommend reading ahead, as there will be spoilers.
El Sin Nombre answers in the MW2 campaign
This specific part of the mission takes place after Diego has led you through his house to the interrogation with Valeria. Valeria is the woman that will ask players the questions they need to know the answers to. As Alejandro stated before players went into the house, every answer needs to be the entire truth.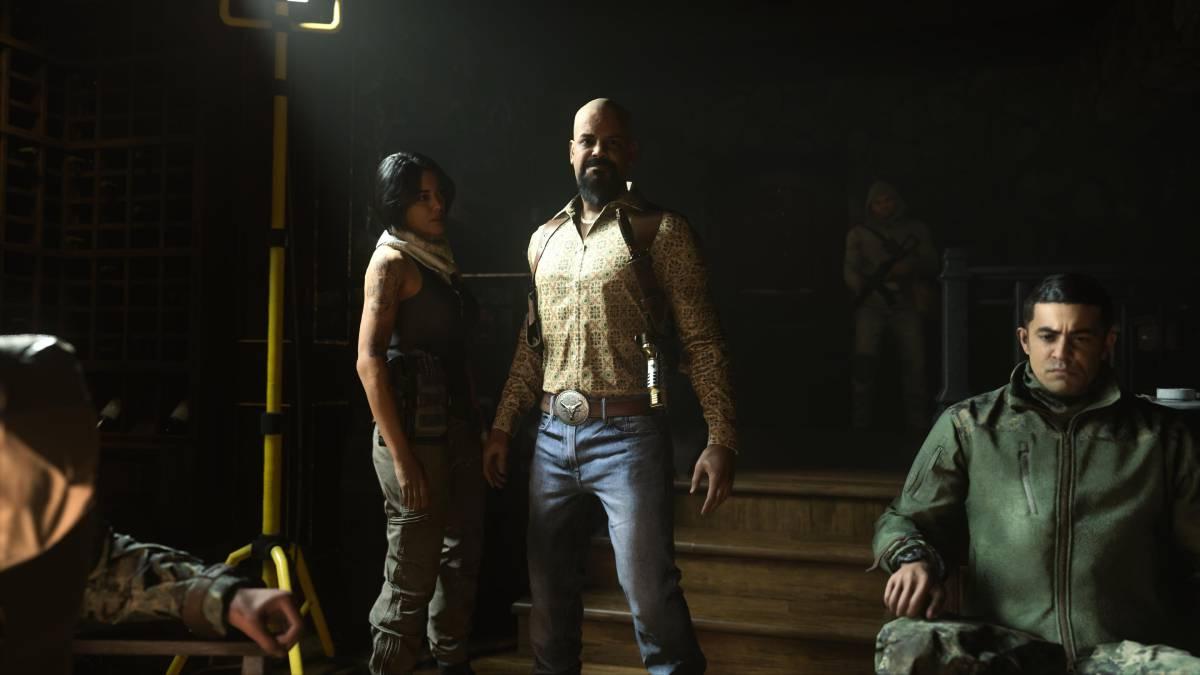 Here are the answers players need to give to Valeria in order:
Question 1: It was the Mexican Special Forces
Question 2: American PMCs. Shadow Company
Question 3: Phillip Graves
Question 4: Missiles
After the fourth and final question, Valeria will be satisfied enough with the answers you gave. Once this happens, you will be led back out of the room so you can meet El Sin Nombre and tell them what you told Valeria. Diego will lead you out of the room, and the next part of the mission will begin.
About the Author
Joey Carr is a full-time writer for multiple esports and gaming websites. He has 7+ years of experience covering esports and traditional sporting events, including DreamHack Atlanta, Call of Duty Championships 2017, and Super Bowl 53.