Yesterday, Activision fully revealed the new Resurgence-style map in Call of Duty: Warzone 2, called Ashika Island. As the name suggests, the map has a Japanese theme. According to the images we received of Ashika Island, it will also have dark and gloomy weather that clash with some vibrant colors in most of the points of interest.
Speaking of the points of interest, we know of each major location that will be explorable on Ashika Island. However, we only received images for four of them, so players will have to wait until the Season 2 launch on Feb. 15 to fully see the map in its entirety. For now, however, players can see all of the points of interest for Ashika Island in Warzone 2 below.
Ashika Island Points Of Interest in Warzone 2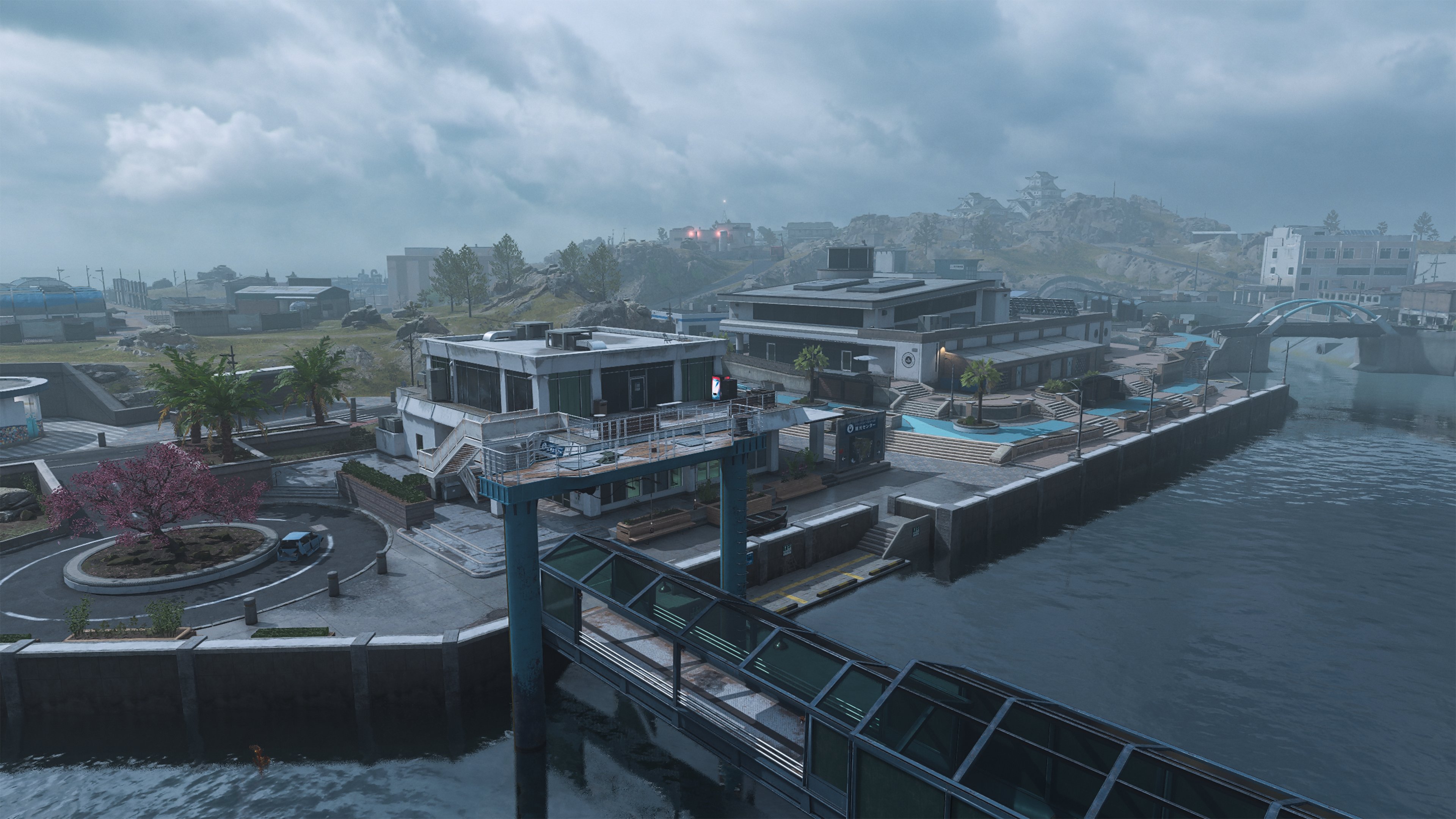 In total, there are seven points of interest on Ashika Island, which is fairly standard for a Resurgence map. Resurgence is a playlist in Warzone that significantly reduces the overall player count in each match, but allows for respawning to truly kick up the action.
Ashika Island has the following points of interest:
Oganikku Farms
Residential
Town Center
Tsuki Castle
Shipwreck
Beach Club
Port Ashika
So far, we've only seen screenshots for Town Center, Tsuki Castle, Beach Club, and an Underground Waterway that will likely be near the Shipwreck or Port Ashika location. The Underground Waterway allows players to get below the ground level and traverse the map by swimming or running through the winding caves underneath the island.
The one location that players might recognize on Ashika Island is Tsuki Castle. According to the screenshot we received for the location, this appears to be a slight remake of the Castle map from Vanguard and World at War. It should be noted that the Castle map won't be coming to multiplayer as a 6v6 map, it's only coming as a location on Ashika Island.
Tsuki Castle – Ashika Island 📍

Infiltrate quickly
Past the tower's defenders
Reach the hidden space

500 QRTs with Call of Duty #Warzone2 + #ResurgenceReturns will reveal the next location. pic.twitter.com/05MYF30QID

— Call of Duty (@CallofDuty) January 31, 2023
Season 2 of Warzone 2 arrives on Feb. 15 and at that time, Ashika Island and Resurgence will be playable.
Related: Read about everything that's being wiped in DMZ Season 2 on Dot Esports.
Joey Carr is a full-time writer for multiple esports and gaming websites. He has 6+ years of experience covering esports and traditional sporting events, including DreamHack Atlanta, Call of Duty Championships 2017, and Super Bowl 53.