League of Legends
VALORANT
CS:GO
Overwatch
Call of Duty
Halo
DOTA 2
Apex Legends
Rocket League
Smash
The return of the original battle royale map in Call of Duty is imminent. Call of Duty Mobile revealed earlier today that Blackout from Black Ops 4 is coming back on Sept. 22 as a part of the second year anniversary celebration. This is the first time that Blackout has made an appearance in any title since Black Ops 4. It will slide in alongside the standard BR map and Alcatraz in COD Mobile.
COD Mobile released a full blog post detailing which aspects of the Blackout map are returning. It seems the developers are staying true to the map as a whole, bringing back its iconic locations, like Nuketown Island and Cargo Docks. Below, fans can get the full scope of what Blackout will bring to the table in COD Mobile.
Blackout is coming to COD Mobile
For fans who haven't experienced Blackout in Black Ops 4, they can expect a much different turn of pace than the standard BR map. Blackout is essentially a mix between the standard map and Alcatraz. It's not too large but also has some room to loot and run without constantly being barraged by enemies.
However, some locations are great for players who want that type of action. The majority of players in Blackout landed at Nuketown Island, Firing Range or Raid (Estates) if they wanted immediate action. Conversely, there are also POIs on the map, like Array or Cargo Docks, that allow for a slower style of gameplay.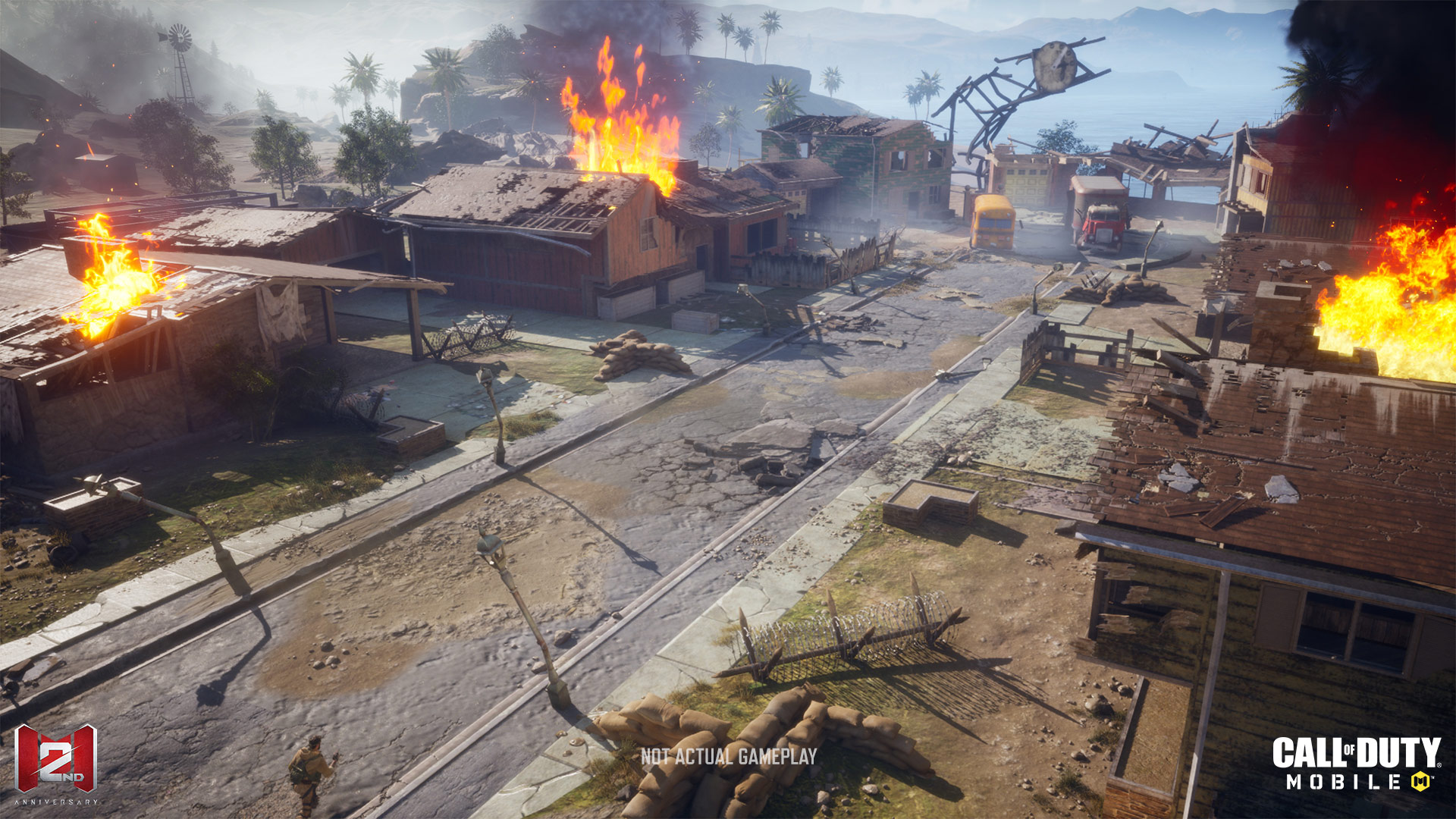 The following locations are confirmed to return in COD Mobile's rendition of Blackout:
Raid (Estates)
Array
Firing Range
Nuketown Island
Ghost Town
Cargo Docks
Hydro Dam
More locations will be on the map. Also, COD Mobile released some tips for the map so newer players can get accustomed to its gameplay a little quicker. Blackout arrives along with the battle royale's second anniversary on Sept. 22 at 8 p.m. ET.

Joey Carr is a full-time writer for multiple esports and gaming websites. He has 6+ years of experience covering esports and traditional sporting events, including DreamHack Atlanta, Call of Duty Championships 2017, and Super Bowl 53.