After months of speculation and rumors, 100 Thieves have finally confirmed it is entering the Call of Duty League in 2021. When news of Hector "H3CZ" Rodriguez buying back OpTic Gaming surfaced, most fans immediately thought that 100 Thieves would buy its CDL spot. 100T owner and founder Matt "Nadeshot" Haag started in Call of Duty and is friends with H3CZ, making the connection easy to see. Well, though it looked unclear for a while, 100 Thieves is officially back in Call of Duty as the Los Angeles Thieves.
Los Angeles Thieves become a reality for the 2021 CDL
At noon eastern today, 100 Thieves made the rumors official. A Twitter account for the L.A. Thieves was made and an extremely well-put-together hype video was released.
Announcing a new Los Angeles team for the competitive Call of Duty League in 2021. #LAThieves pic.twitter.com/inO7TzNI7O

— LA Thieves (@LAThieves) November 6, 2020
This move has reportedly been in the works for a little over a month now. Originally, Nadeshot stated the financial risk for entering the CDL was simply too high. The league spots cost a ton of money upfront and a few months ago, 100T didn't have that kind of capital.
However, the stars aligned, money was moved around, and the L.A. Thieves take over OpTic Gaming's CDL spot. As of right now, the Thieves appear to have three starting players, a substitute, and a general manager. Although, this should change fairly quickly, as Black Ops Cold War releases in one week.
The current L.A. Thieves roster:
Austin "SlasheR" Liddicoat
Kenny "Kenny" Williams
TJ "TJHaLy" Haly
Zack "Drazah" Jordan (substitute)
Eric "Muddawg" Sanders (Manager)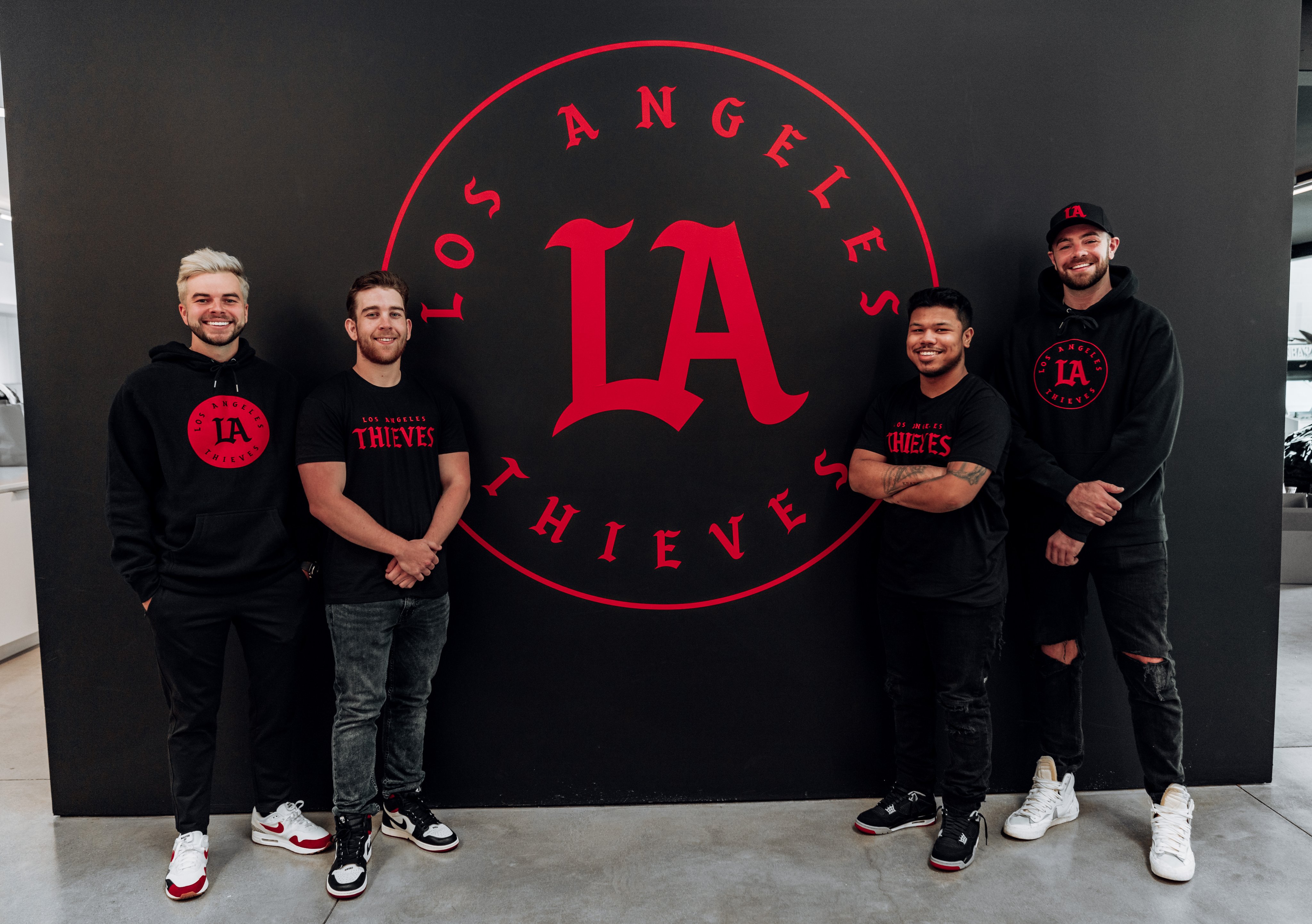 All five were a part of the 2020 OpTic roster and were signed back in the offseason. However, the fourth spot on the starting roster is still unknown. The Thieves should start announcing additional personnel moves within the next couple of weeks. Until then though, we await news on the Chicago Huntsmen/OpTic Gaming conundrum. Hopefully, the CDL can find a way to get 100 Thieves and OpTic Gaming back in the league at the same time.
Make sure to stay tuned to Daily Esports for all Call of Duty League news.
About the Author
Joey Carr is a full-time writer for multiple esports and gaming websites. He has 7+ years of experience covering esports and traditional sporting events, including DreamHack Atlanta, Call of Duty Championships 2017, and Super Bowl 53.