There are some keys in Call of Duty DMZ that give players a general idea of where to use them. This indication usually stems from the name of the key, as sometimes the key's name will feature a specific point of interest on either the Al Mazrah or Ashika Island map. One prime example of this is the Farmer's Lunchbox key, which is found on Ashika Island in DMZ. As players might have guessed, this key is used somewhere around the Oganikku Farms location on Ashika Island.
However, players are not sure where to go. Oganikku Farms is quite a large location, taking up most of the northwest part of the map. Luckily, we know exactly where players can use the Farmer's Lunchbox key in DMZ. You can see the precise location you need to go in the guide below.
Using the Farmer's Lunchbox key in DMZ
Before heading off to Oganikku Farms, you want to ensure that you have the Farmer's Lunchbox key in your inventory and not still in your key stash. Then, you need to drop into a match on Ashika Island and make your way to the northwest side of the map.
Here, at Oganikku Farms, you are looking for a small building near the center of the location. You can see exactly where this small building is in the map screenshot below.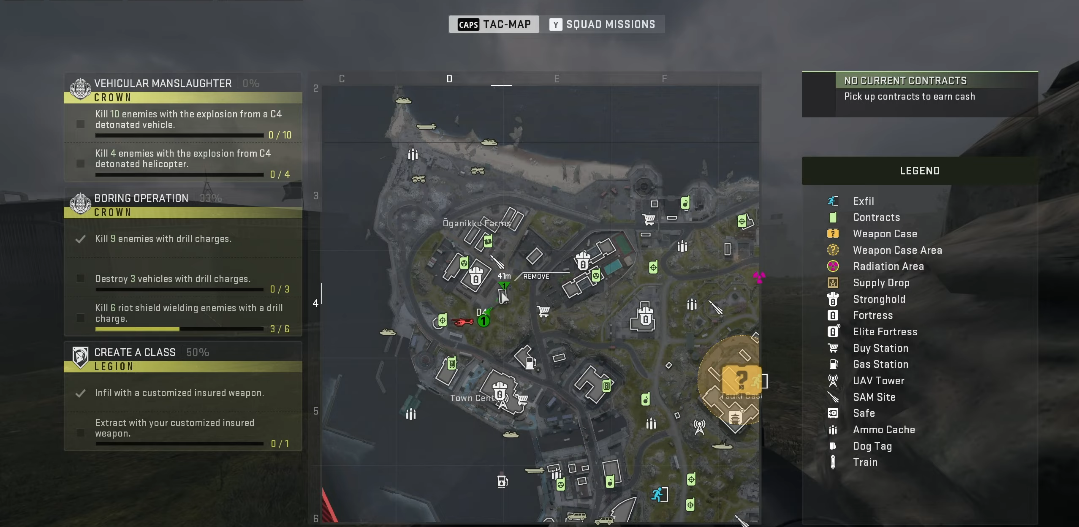 At this building, simply walk through either entrance, and in one of the back corners, you will see a crate with a white outline sitting on a table. This is the Farmer's Lunchbox, and when you approach it, you will be asked to use your key. Use your key on the box, and you will be treated to whatever loot lies inside.
About the Author
Joey Carr is a full-time writer for multiple esports and gaming websites. He has 6+ years of experience covering esports and traditional sporting events, including DreamHack Atlanta, Call of Duty Championships 2017, and Super Bowl 53.