The Call of Duty League's Super Week experiment concluded yesterday and ultimately decided seeds for all 12 teams heading into the first Major tournament. While Super Week was a last-minute decision due to the inclement weather across the U.S., the CDL experienced minimal hitches throughout the week.
Heading into this combined week of matches, multiple Call of Duty League squads were fighting for top seeds in the first Major. Starting on March 3, the Major will be the first event with a prize pool and significant CDL points.
However, before that event happens, there are some storylines developing as a result of Super Week.
1. Paris Legion could be a "top six" team
For most of the 2020 off-season, there was a single CDL squad that hadn't officially signed any players. The Paris Legion, for reasons unconfirmed, waited until Dec. 31 to announce their official roster. Though many wrote Paris off after this strange decision, the mixed bag of veteran and amateur players are showing up in 2021.
After a rocky start at opening weekend, where the Legion went 0-2, Paris stepped up significantly. Going 2-1 at Call of Duty League's Super Week, Paris has made incredible strides since forming in December. Defeating Florida and Toronto by a combined map count of 6-2, Paris then went to battle with Atlanta FaZe. While they didn't come out on top, they gave FaZe a real run for their money. Atlanta star, Chris "Simp" Lehr even commented on Paris' improvement after their match.
Paris is looking disgusting btw.

— FaZe Simp (@SimpXO) February 27, 2021
Leading the charge for Paris is Matt "Skrapz" Marshall and Ulysses "AquA" Silva. The two AR players are shredding any player in their path and putting up huge scorelines. It's unclear how far Paris can go at the Major, as they're in the loser's bracket, but with enough time and continued consistency from AquA and Skrapz, the Legion could crack the top-six of the CDL standings.
2. The New York Subliners: the real deal in CDL Super Week
The New York Subliners was one of the more interesting teams at Call of Duty League's Super Week. The team got crushed at opening weekend by the L.A. Thieves, and they desperately needed match wins to secure the winner's bracket for the Major.
Three matches later, the Subliners had perhaps the best showing at Super Week. The team essentially speed-ran their matches against Minnesota and London, winning 3-0 both times. The team went the distance with Dallas Empire but choked in the map five Search and Destroy. James "Clayster" Eubanks, Mackenzie "Mack" Kelley and Obaid "Asim" Asim all had stellar showings throughout the week. However, it was rookie Conor "Diamondcon" Johst that proved himself, keeping a consistent 1.0 KD the entire week.
While the Subliners' 2-1 record at Super Week is promising, the season is still early, as Clayster pointed out. However, the roster looks promising and that's on far less practice time than the rest of the league. Who knows what their ceiling will be once they spend more time together.
I most certainly appreciate the gas our team is being given so far, but I do want to point out that its still early days and we haven't even gotten to a tournament yet. I always preach not jumping to conclusions too early when we're playing bad, same thing when we're playin good!

— Clayster (@Clayster) February 26, 2021
3. London needs Zer0 back
Prior to opening weekend, the London Royal Ravens were forced to make a roster change. Trei "Zer0" Morris was unable to join the team in the U.S. due to visa issues. To replace him on a temporary basis, the Ravens signed Chris "Parasite" Duarte, a seasoned veteran but current amateur.
While Parasite has performed admirably, his stats aren't too overwhelming. In London's three matches at Super Week, Parasite went 174/198 for a .87 kill/death ratio. While the Royal Ravens playing against three top teams (New York, Dallas and LAT) didn't help matters, the numbers could certainly improve.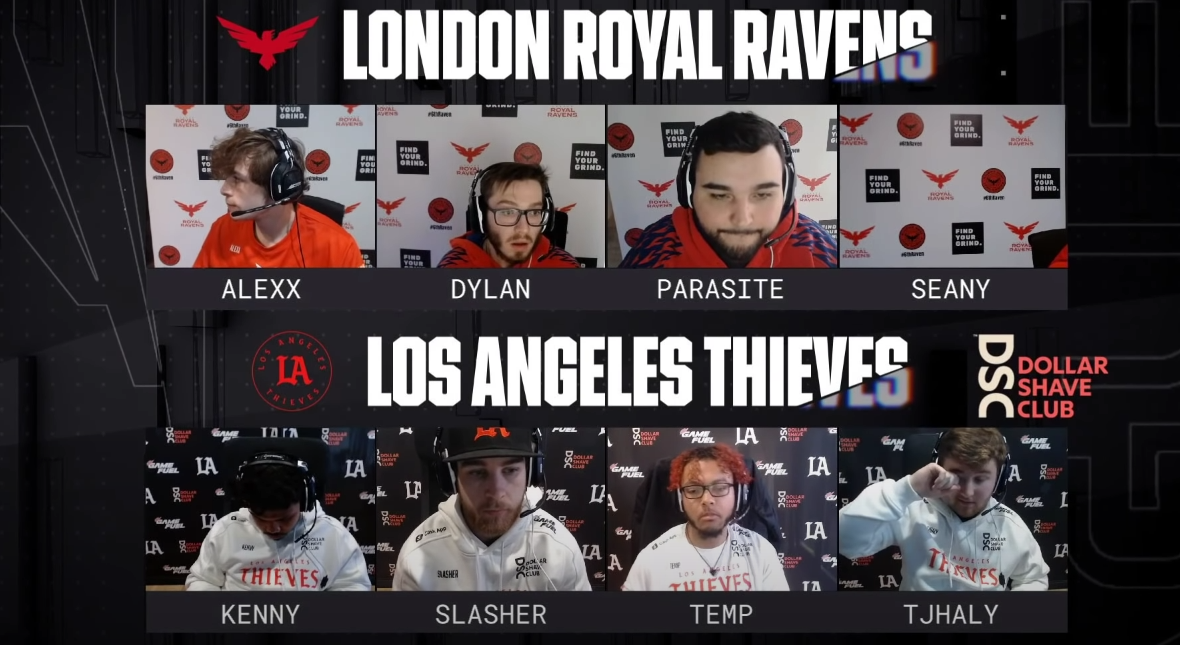 There's no sure-fire way to know if Zer0 replacing Parasite would help London's troubles. However, Zer0 has far more experience with the roster and playing in the CDL. Also, Parasite finishing most matches with a sub 1.0 KDR as the Main assault rifle simply isn't cutting it. Traditionally, rosters with a high-performing Main AR win more matches. For example, OpTic Chicago's Brandon "Dashy" Otell has a 1.21 overall KDR in Stage one and the team is currently 4-1.
London is currently 0-6 through three weeks. While no one is at fault due to the underlying situation, Zer0's return should allow the Ravens to compete better against the field.
The Call of Duty League will begin its first Major tournament on March 3. The event runs until March 7 and will see the winner walk away with $200,000 and 75 CDL Points. The full bracket and schedule can be found on the CDL's website.
About the Author
Joey Carr is a full-time writer for multiple esports and gaming websites. He has 7+ years of experience covering esports and traditional sporting events, including DreamHack Atlanta, Call of Duty Championships 2017, and Super Bowl 53.