The controversial app that Call of Duty: Warzone players used to avoid Skill-Based Matchmaking has now been updated. Earlier in the week, the Companion app began making waves as players discovered they could see the combined average KDR of every player in a given lobby. What really made this worse was the fact that this was viewable before the match began. If players didn't like the look of their lobby, they could back out and hop into a new one. However, a few days after the app made headlines, the developer has sent out an update that fixes most of the issues.
Companion app in Warzone is updated
The main appeal that the app featured was the ability to basically avoid Skill-Based Matchmaking. Players could keep backing out of lobbies until they found one that didn't have a high combined average KDR. Although, the other feature that the app implemented was allowing players to see if a given lobby had any cheaters.
Unfortunately, after the Companion app went viral, the developer decided to remove both of these features. While the ability to see other players' KDR was a bit controversial, the ability to see cheaters was a great bonus. The developer has stated that this feature could return, though.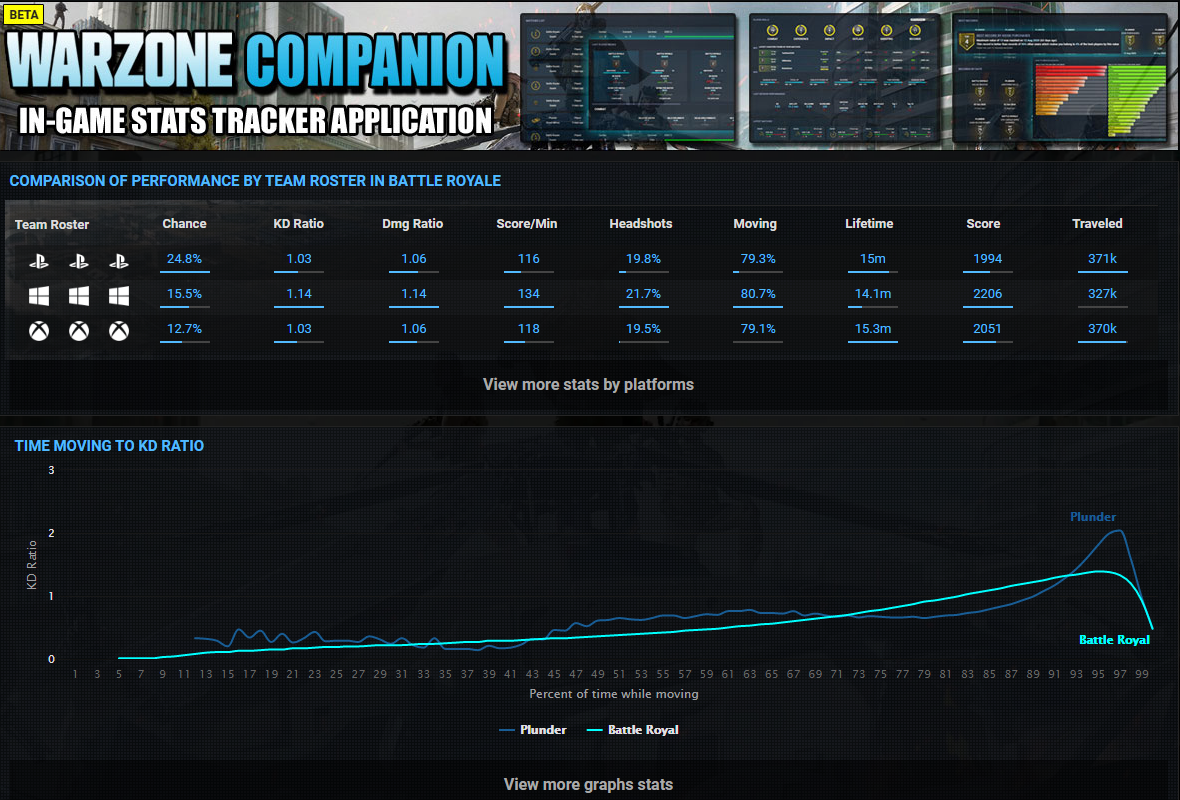 When speaking to Eurogamer about the update, developer COD Stats said that this update was the right move. However, they weren't too thrilled about the community trying to abuse the Companion app rather than take advantage of the other features.
While the main draws of the app are now gone for most players, the app itself is still around. Players can continue to use it to track their stats in Warzone and see the combined average KDR of their lobby after the match has ended. It's safe to say though that the app won't be as popular as it was before.
Make sure to stay tuned to Daily Esports for all Call of Duty news.
About the Author
Joey Carr is a full-time writer for multiple esports and gaming websites. He has 7+ years of experience covering esports and traditional sporting events, including DreamHack Atlanta, Call of Duty Championships 2017, and Super Bowl 53.