League of Legends
VALORANT
CS:GO
Overwatch
Call of Duty
Halo
DOTA 2
Apex Legends
Rocket League
Smash
Treyarch promised changes from the alpha test of Call of Duty: Black Ops Cold War, and boy did they deliver. Posted earlier today on Twitter, the developers shared every change from the alpha that's coming with the open beta. The list is quite extensive and almost looks like a full launch of the game rather than a beta. This certainly bodes well for the future, but the changes still need to be good in order to please the community. Although, at first glance, these seem like some fairly decent changes. Let's see what Treyarch is bringing to the table for the open beta.
Changes from the alpha to the beta in Black Ops Cold War
As previously stated, the list of changes is quite extensive. For this reason, we won't be posting every single bullet point that Treyarch outlined in their blog post. However, we will be hitting some of the highlights that really stand out from the rest.
This starts with some changes we already knew were coming. In the beta, slide canceling has been removed, which is a huge sigh of relief. Along with this though, there's a reduced slide speed and even some sprinting penalties for players who sprint too often.
Moving onto the weaponry and Gunsmith, Treyarch is adding a whole slew of changes to this area. The Gunsmith will now feature more extensive stats as compared to the Alpha and Modern Warfare. Also, new animations for the firing of weapons and aiming down sights have been added. This is capped off with some weapon tuning for guns like the AK-74U.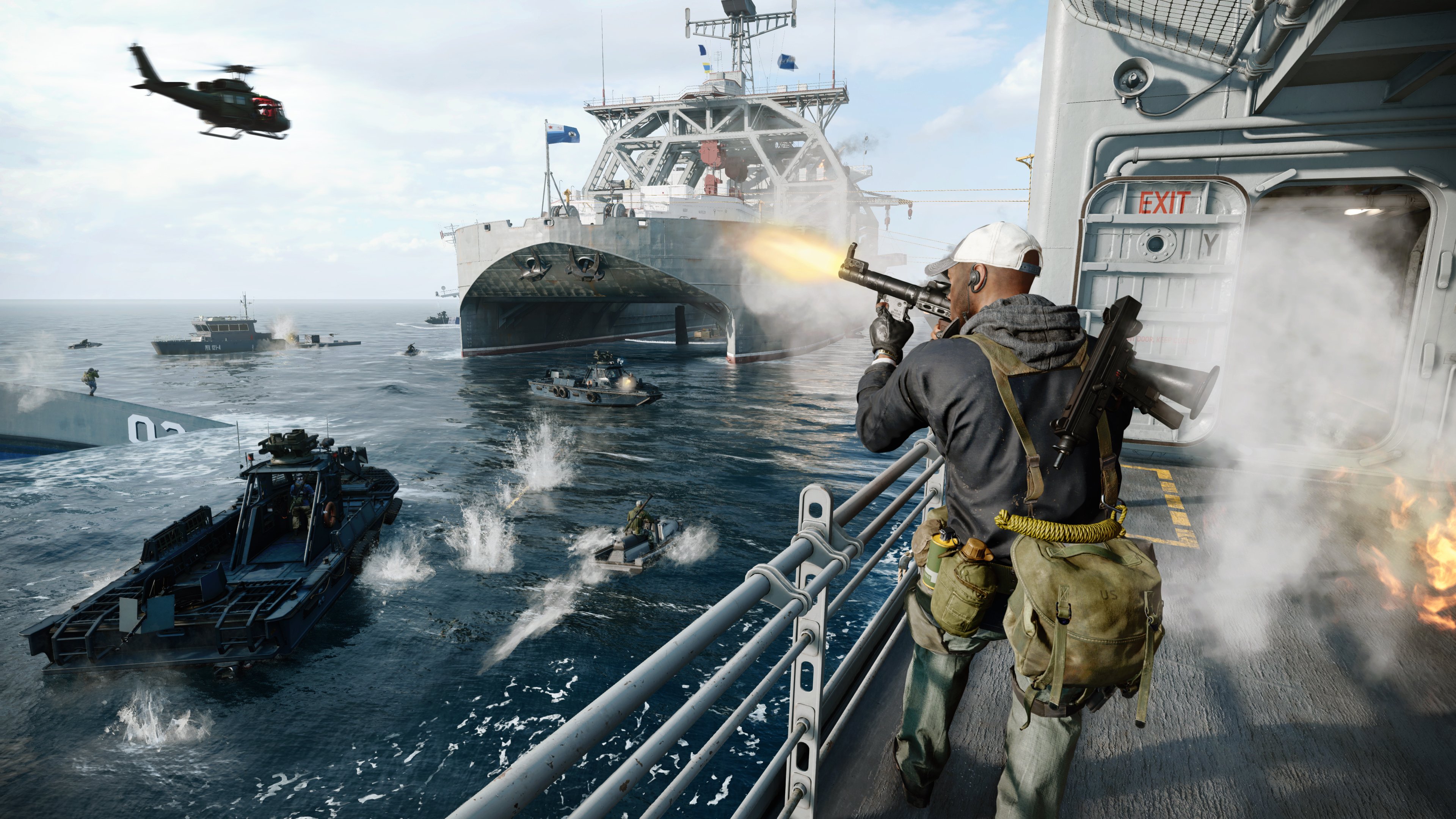 However, as a part of that tuning, Treyarch announced that aim assist is returning for snipers. This is the first time Treyarch has done this since Black Ops 2, and it'll be extremely interesting to see how it plays out in Black Ops Cold War.
Moving on, another huge change has to do with the footstep audio. In the open beta, crouch walking will be nearly silent, whether you have the Ninja perk on or not. Although, if you do have Ninja equipped, your footsteps will be 50% more silent from further away than they were in the alpha. This was a highly requested change from the community.
Finally, there are some changes to the Scorestreak system. Playing the objective in certain game modes now nets you additional points in order to earn those higher streaks. This is accompanied by a change to the Spy Plane streak, which will now act as an Advanced UAV almost. Whenever the Spy Plane sweeps through the mini-map, enemies will appear as directional arrows and not small red circles. Treyarch will monitor this change to see if anything needs adjusting for launch.
Those were the major points from the blog post! Make sure to keep up with Daily Esports for all Call of Duty news.

Joey Carr is a full-time writer for multiple esports and gaming websites. He has 6+ years of experience covering esports and traditional sporting events, including DreamHack Atlanta, Call of Duty Championships 2017, and Super Bowl 53.