League of Legends
VALORANT
CS:GO
Overwatch
Call of Duty
Halo
DOTA 2
Apex Legends
Rocket League
Smash
In Cyberpunk 2077, there are several quests that stick out in players' minds. One that immediately comes to mind when bringing up this subject is 'There is a Light that Never Goes Out.' This is only one of the jobs associated with this questline, but it's arguably the biggest of them all. Players are presented with philosophical thoughts and some tricky decision-making that affects later quests. Here, we'll be looking at this quest alone and how to complete it efficiently.
Completing There is a Light that Never Goes Out in Cyberpunk 2077
First and foremost, this quest requires the completion of the side quest 'Sinnerman.' That job is given to you by Wakako Okada during Act 2, but it isn't difficult whatsoever. All you need to do is follow a car holding a prisoner that Bill Jablonsky wants to execute.
However, Jablonsky ends up getting shot and you're left standing next to murderer Joshua Stephenson, a cop named Vasquez, and a corpo named Rachel. Joshua will ask you to get in the police vehicle, and once you do, There is a Light that Never Goes Out will start.
The beginning steps of this quest are fairly straightforward. You can talk with Joshua about what you're doing, but he won't divulge any information until you reach a house. Once inside the house, you'll meet Zuleika, the sister of the man Joshua Stephenson murdered.
Strangely enough, Zuleika and Joshua have become friends, with the former leading the latter to God's path. While on this path, Joshua comes up with the idea to commit suicide on a cross and make a Braindance of it. You can choose how in-depth Joshua and Zuleika get with their religious talk. However, if you want to skip it all, keep selecting the dialogue unrelated to religion.
What offer to pick
After a spat with Zuleika's mother, you and Joshua depart the house and head for the restaurant PieZ. Before heading into the restaurant, the corpo Rachel wants a word with you. Essentially, she believes Joshua can make her studio a ton of money with his suicidal Braindance.
However, you will keep getting into Joshua's head by asking questions about the whole situation. To make this stop, Rachel will offer you double what Joshua is going to pay you for coming with him. You can take the money, which will upset Johnny Silverhand, or continue on and see how the story ends. It's recommended to reject Rachel's offer.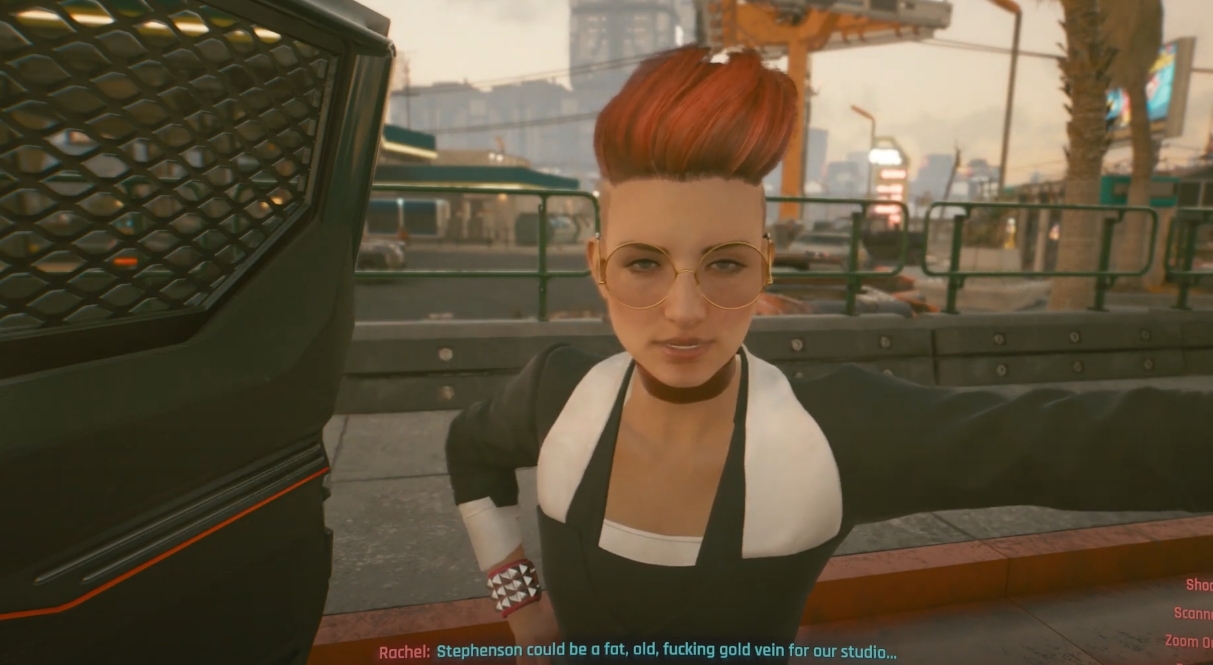 If you chose to reject the offer, head into PieZ. Once you sit down, you'll be able to talk with Joshua about what he's going to do. Eventually, though, Rachel will intervene, at which point you pick the "F*** off already" dialogue option. This will end the quest.
At some point in the future, Rachel will call and tell you to come see Joshua's Braindance play out live. However, that's another quest walkthrough for another day.
That's how to complete There is a Light that Never Goes Out — make sure to stay tuned to Daily Esports for more Cyberpunk 2077 guides and news.

Joey Carr is a full-time writer for multiple esports and gaming websites. He has 6+ years of experience covering esports and traditional sporting events, including DreamHack Atlanta, Call of Duty Championships 2017, and Super Bowl 53.