PGL Major Antwerp 2022 is on the horizon, which means one and only one thing: stickers.
For those new to Counter-Strike: Global Offensive, stickers are cosmetic items that can be applied to weapon skins. Ahead of each major, Valve releases team and individual player stickers for those in attendance. The Antwerp major stickers were released on Tuesday.
Having a personal sticker in CS:GO is a high point in the careers of many professional players. To that end, some take great pains to make sure their autograph sticker is well designed and eye-catching. To honor that effort, here are the best PGL Major Antwerp autograph stickers.
Disclaimer: This is a subjective list and will often fail to take into account factors that may make a sticker appear better or worse to a given person or community.
10. Justin "FaNg" Coakley
FaNg takes a fairly simplistic approach to his signature. He's got his name written out in a plain font, but he adds little fangs in the "F", a crosshair in the "a" and a small maple leaf to signify his Canadian nationality. As a Canadian, I know how hard it is to draw that maple leaf, so that's bonus points to whoever designed this sticker.
9. Yesuntumur "nin9" Gantulga
Players that incorporate their name into the design of the sticker in a thematic way often have some of the best autographs. IHC Esports' nin9 uses his name here to create a cute lil' smiley face.
8. Abai "HObbit" Hasenov
Here's an example of a simple design that works. HObbit's autograph seems to match his personality. The font is simple, but the bubble letters are perfect for his bubbly demeanor.
7. Abdulkhalik "degster" Gasanov
A little calligraphy can go a long way when it comes to autograph stickers. The gothic font of degster's sticker really makes it pop. It also works well with the dragon head of the Team Spirit logo.
6. Aleksander "hades" Miskiewicz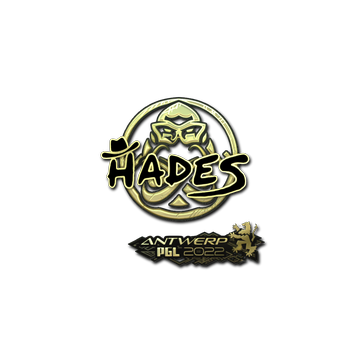 Hades put a little hat above the "H" and I think that's just adorable.
5. Oleksandr "s1mple" Kostyliev
Even though the CS:GOAT didn't make any apparent changes from his PGL Major Stockholm 2021 sticker, I'm contractually obligated to include him in any top 10 list. It's also just a clean design. It's hard to find fault with the sleek letters and the way it's angled to match the Natus Vincere logo.
4. Ilya "m0NESY" Osipov
M0NESY's sticker was one of the most highly anticipated coming into the major. The cracked Russian AWPer is a star in the making, meaning that this sticker is likely just the first of many. The design itself isn't too risky, but it works well. The Flash logo on the "S" is a nice touch, presumably referencing m0NESY's lightning fast flicks.
3. Vinicius "VINI" Figueiredo
VINI has a theme to his major stickers. His Stockholm design, from when he was still with FURIA Esports, featured a shark fin. The shark makes another appearance in this design. VINI's nickname is the shark, which is where the design choice comes in. The style of the overall sticker also perfectly aligns with VINI's fun, happy-go-lucky personality. It's rare that an autograph sticker so perfectly captures a player.
2. Adriano "WOOD7" Cerato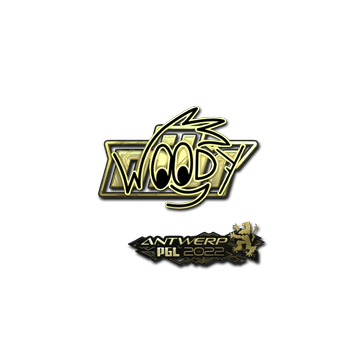 The way WOOD7 incorporates Woody Woodpecker into this autograph is just *chef's kiss*.
1. Keith "NAF" Markovic
NAF's autograph design earns its place as the best of all the Antwerp major stickers. NAF teased this design at Stockholm when he just missed out on getting it into the game. Luckily this time around fans finally got this masterfully designed sticker. For those who don't know, NAF is known as the sloth because of his chill, low-key personality. And what more is there to say? You can put a sloth on your AK-47.
Coby Zucker is Upcomer's resident CS:GO writer. He's also played League of Legends at the collegiate level and is a frequent visitor in TFT Challenger Elo. He's a firm believer that Toronto should be the next big esports hub city.