League of Legends
VALORANT
CS:GO
Overwatch
Call of Duty
Halo
DOTA 2
Apex Legends
Rocket League
Smash
Space Oddity is one of the most popular side quests to take on in Cyberpunk 2077. Very early on, players realized that this particular mission could be used for more than just XP and a small number of eddies. While the quest itself is fairly interesting, the real prize lies at the end when you can sell what you've acquired. Today, we'll go over the quest and how you can use it to earn an infinite amount of money in Cyberpunk 2077.
Completing the Space Oddity quest in Cyberpunk 2077
First and foremost, you'll have to complete the Act 2 main story mission called "Playing for Time" to have access to Space Oddity. This mission involves you meeting Takemura at a diner and discussing how to proceed with the Arasaka corporation.
After Takemura has left the diner, the quest will be complete and you can move onto Space Oddity. To reach the quest, head to the Rancho Coronado arena in Santo Domingo. Here you'll find a Beat on the Brat fight and a Cyberpsycho, so there's a fair amount of quests you can complete while at this location.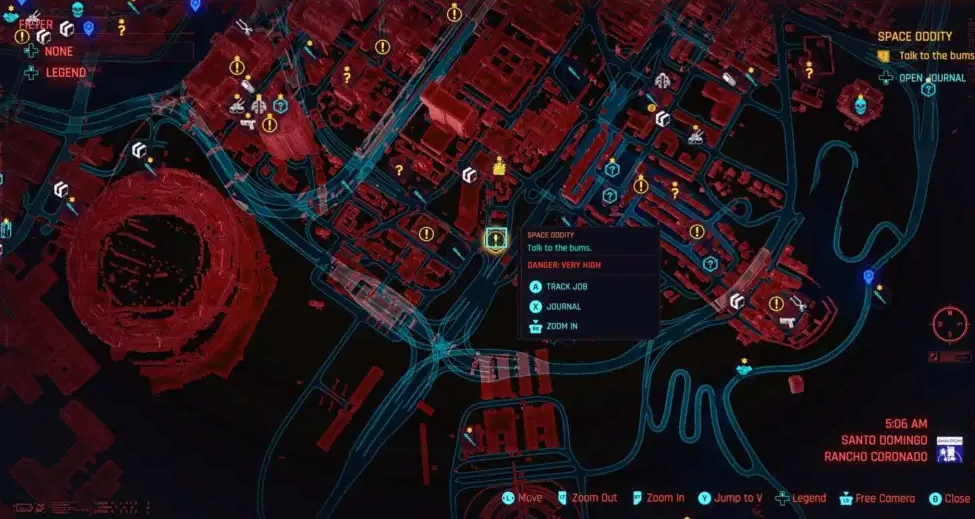 However, the area you're looking for is the homeless camp by a gas station. Here, you'll see a group of men at a table. You can either shoot them on the spot or attempt to talk to them if you a Body level of 7.
Next, you can either hack the laptop on the table (requires Intelligence level 10) or search for the location of a dead body with a code for the laptop. The men will tell you where to look if you chose to talk with them.
Once you get into the laptop, head to where the quest marker on your map tells you to go. This leads you to an area with seven enemies, who you'll need to take out. Once you're done, loot the painting from the box in the middle of the area.
This will complete the Space Oddity quest but leave you with the painting in your inventory.
The infinite money glitch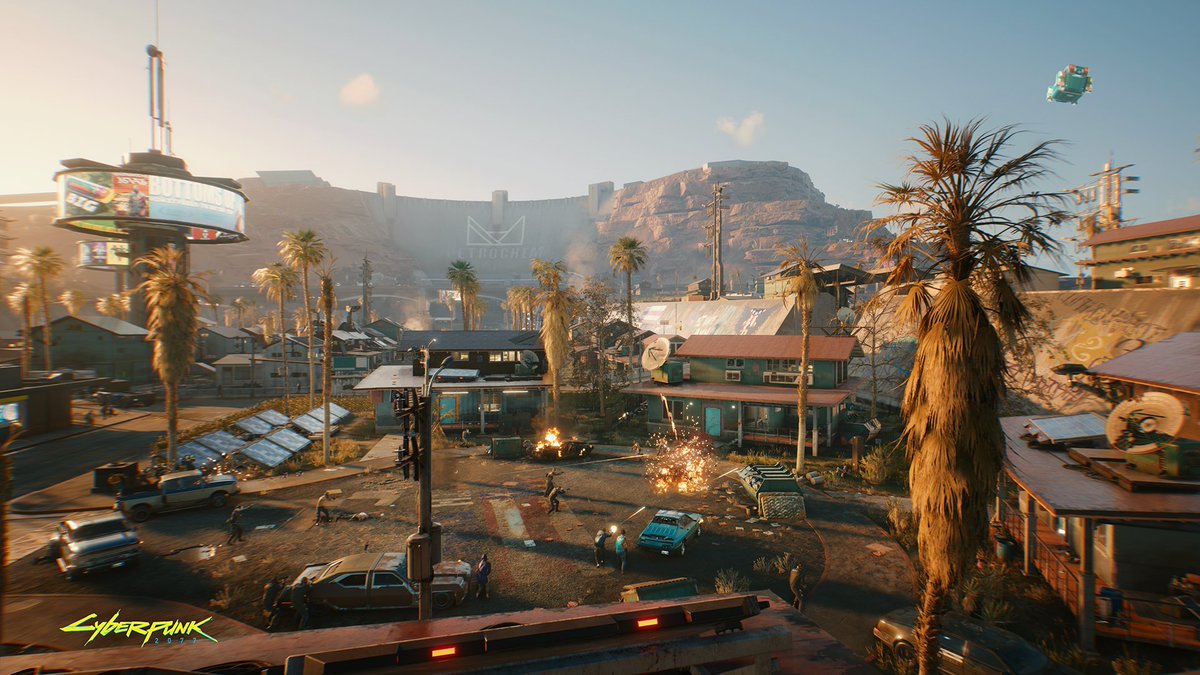 After you've acquired the painting, head to any drop box and sell it for 4,000 eddies. Although, don't exit the drop box just yet. If you turn your attention to the box's inventory, you'll see the painting available to buy back for five eddies. Obviously, you want to buy it back, as you can then sell it again for 4,000 more eddies.
You can repeat this process as much as you like and hold onto the painting for an infinite amount of money in Cyberpunk 2077. There's no telling if this an intended glitch or not, so take advantage of it while it's still available.
That's how to complete Space Oddity — make sure to stay tuned to Daily Esports for more Cyberpunk 2077 guides and news.

Joey Carr is a full-time writer for multiple esports and gaming websites. He has 6+ years of experience covering esports and traditional sporting events, including DreamHack Atlanta, Call of Duty Championships 2017, and Super Bowl 53.