League of Legends
VALORANT
CS:GO
Overwatch
Call of Duty
Halo
DOTA 2
Apex Legends
Rocket League
Smash
In late 2020, dozens of streamers joined a server on the popular survival open-world game Rust. The server was originally set up by Rachel "Valkyrae" Hofstetter and the OfflineTV team. Featuring over 50 content creators, the server was fairly exclusive and highly toxic, as PvP (player vs. player) combat was the focal point. As often the case, PvP fighting led to some high-intensity moments and some streamers actually quitting the server. However, to try and temper the situation, OfflineTV is going to create a new server and also add some new features with the help of Facepunch, Rust's developers.
OfflineTV to create new Rust server to eliminate toxicity
The resurgence of Rust is overall a great thing for the community and streaming platforms. The game is now seeing hundreds of thousands of viewers tune in every day on Twitch. Prior to the new streamer server, Rust wouldn't come near these numbers on a daily basis.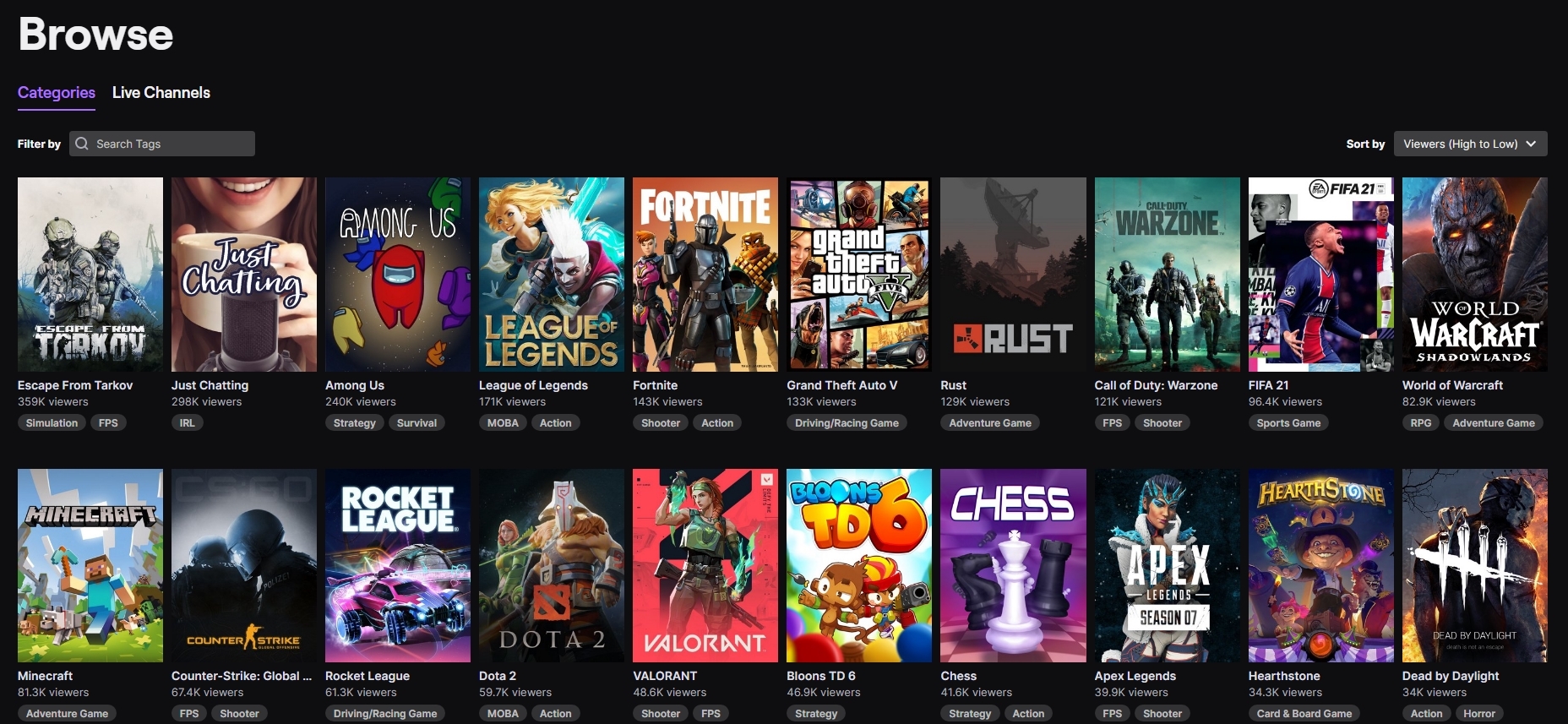 However, the new craze hasn't been too kind to some of the streamers involved. Imane "Pokimane" Anys actually quit the server after so many toxic bouts  broke out. Valkyrae also experienced the dark side of Rust when she ended her stream prematurely due to her chat backseat gaming a little too much.
To try and combat some of these issues, OfflineTV is working with Facepunch studios to create a new server. The improved version will add some new features and also house fewer players. This is an effort to reduce the amount of PvP and fights that have broken out between streamers as a result. Michael "shroud" Grzesiek explained how the server will work in a recent stream.
While the resurgence of a game like Rust is tremendous for viewers and streamers alike, it should be fun for all parties involved. Hopefully, the new server will eliminate some of the issues streamers have had and allow for a better gameplay experience.
Make sure to stay tuned to Daily Esports for all gaming news.

Joey Carr is a full-time writer for multiple esports and gaming websites. He has 6+ years of experience covering esports and traditional sporting events, including DreamHack Atlanta, Call of Duty Championships 2017, and Super Bowl 53.