The New York Subliners have signed one of Call of Duty's biggest personalities by adding Aydan "Aydan" Conrad to the organization. Aydan primarily streams Call of Duty: Warzone on Twitch and regularly competes in high-profile tournaments.
The Twitch streamer's long drought without an organization has come to an end. His last team, Ghost Gaming, went through some trying times in 2020 and, as a result, Aydan left. However, he's now joining one of The Call of Duty League's most prominent organizations, the New York Subliners.
Aydan might be a Call of Duty streamer now but he got his start in Fortnite, competing for Ghost. One of the most decorated players in the scene, the streamer rose to stardom thanks to his stellar play. Interestingly enough, Aydan achieved this prowess by using a controller, unlike most professional Fortnite players.
However, as Fortnite dipped in popularity in 2020 and Warzone skyrocketed in player count soon after it released, the switch was a no-brainer. Now, Aydan is considered a top Call of Duty personality and joins an organization centered around the game.
Aydan receives a warm welcome
The Subliners have been in the news quite a bit over the last week; the team announced its partnership with Kevin Durant's investment group earlier this week. This partnership is moreso with New York's ownership group, Andbox. However, also directly involved are the Subliners. Aydan was sent a signed Kevin Durant jersey in celebration of his signing.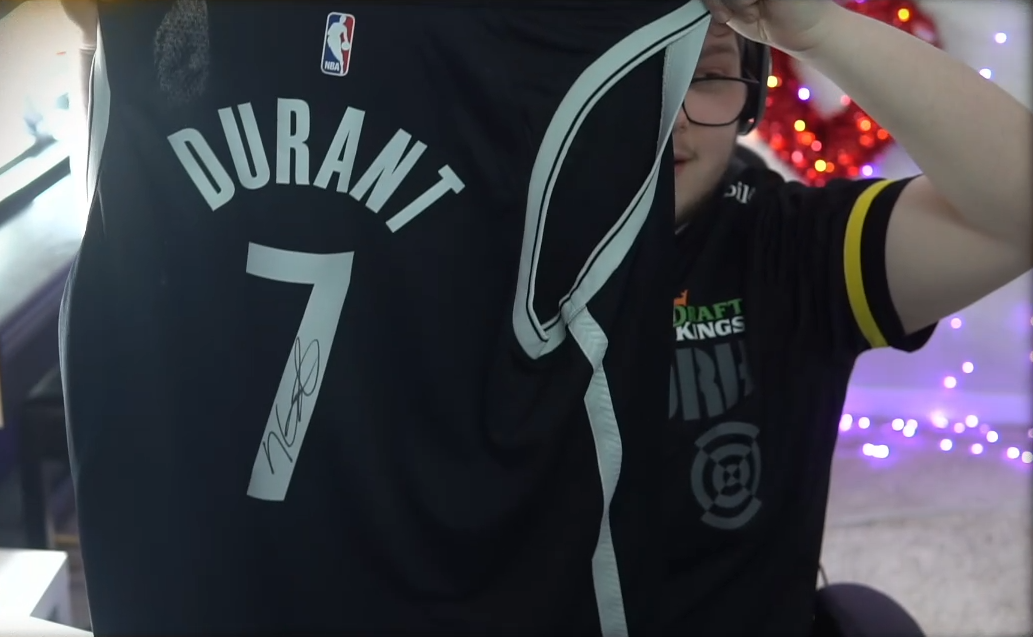 Aydan shared why he chose the Dubliners, stating that he thought the organization was the best fit for him personally.
I looked at all of the opportunities and I looked at the things that were on the table and NYSL just seemed like they were a family. I got the chance to meet them, they were really cool people, they seemed like they knew what they were doing.
Moving forward, Aydan will likely compete in Warzone tournaments under the Subliners banner. He will host his own tournaments in collaboration with the team. Also planned for the near future are merchandise drops.
About the Author
Joey Carr is a full-time writer for multiple esports and gaming websites. He has 7+ years of experience covering esports and traditional sporting events, including DreamHack Atlanta, Call of Duty Championships 2017, and Super Bowl 53.