Paper Rex's star duelist, Jason "f0rsakeN" Susanto, was forced to play their match against Guild Esports at Masters Copenhagen from his hotel room due to a COVID-19 infection. His team did still find a way to bring f0rsaken with them on stage, carrying a cut-out picture of his face; in the post-match interview, they taped the photo to the headrest of a chair and put headphones over it, directing questions to the empty seat.
During the team's walkout, in-game leader Benedict "Benkai" Tan continued his antics from previous international VALORANT Champions Tour events by dressing up in a dinosaur costume.
"It's a no-brainer for me cause Paper Rex," Benkai said in the post-match press conference. "You know, the name. So obviously, I had to walk out as a dinosaur at least once in my VCT career."
Paper Rex's fun-loving nature doesn't end when they log into VALORANT, though; their out-of-game escapades are just a warm-up for their behavior in-game. In their first match of Masters Copenhagen — a playoff match, no less — Paper Rex were already bringing out knife kills and deploying several "tactical crouches" over a downed KAY/O.
"I have no comments," Wang Jing "Jinggg" Jie said of the incident in question.
Even Paper Rex's overall strategy and their fundamental approach to VALORANT is fun. The team is hyper-aggressive, unleashing site executes that flatten their opponents in an explosion of utility and bullets. Somehow, it works.
"It's kind of funny," Guild's Saif "Sayf" Jibraeel said. "You know it's coming, and you can read it three seconds before it happens, but it still happens."
Paper Rex's coach Alexandre "alecks" Salle has a theory about why their attacks work even against teams who are prepared for them.
"I think we have very good variation," alecks said. "So even if you know it's coming, I think it helps that Jinggg can satchel anywhere based on what he sees."
Jinggg's theory was a little more streamlined.
"I don't know," he said. "I just shoot them. That's it."
Paper Rex at Copenhagen
In their opening game at Masters Copenhagen, Paper Rex made mincemeat of Guild on Ascent.
"They played as we expected, but we couldn't get a grip on the game." Guild's coach André "BARBARR" Möller said. "We are not used to playing [against] a game style like Paper Rex has, which makes it difficult because this is a very momentum-based game."
That momentum carried Paper Rex onto their map pick of Fracture, where Guild put up more resistance. They began to read Paper Rex, to the point that the Singaporean team had to alter their timings to make their site hits less predictable; it was enough to carry them to overtime, and subsequently the 2-0.
"Hopefully, we can push ourselves a bit further," alecks said of his team's play. "I think our Ascent is close to what we can do. Fracture, we made a lot of mistakes that I think we could've avoided. I think there's a clip on Twitter of me malding."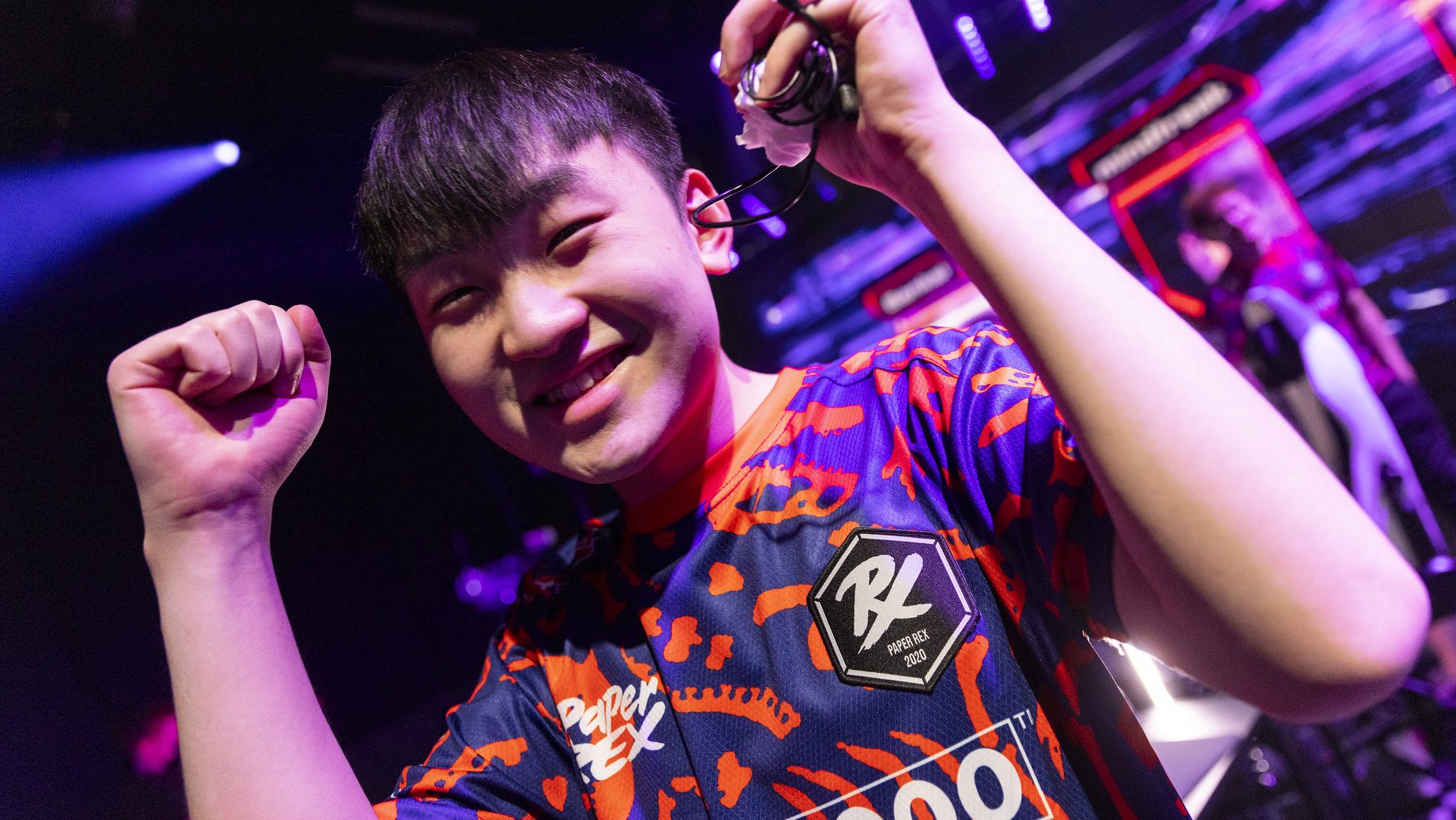 Alecks may have felt the pressure, but his team seemed relaxed and confident the whole match. A big reason for the team's laid-back attitude at Masters Copenhagen is that they've already achieved their season goal. Benkai said before that the team wanted to reach every international event during Stage 2 of the VCT; the team has already accrued enough Asia Pacific circuit points to secure their place at Champions 2022.
"We have a very heavy emphasis on just going out and having fun, regardless of the result," Benkai said. "We're just going to come out of it as a better team."
It might sound like false modesty for a team as talented as Paper Rex, but there's a tactical reason that they aren't pushing themselves to win every event.
"For us, we tend to fall into a negative downward spiral when we don't hit our goals," alecks said. "So we try our best not to set these really big goals. Small goals, small steps."
Paper Rex may be fun-loving, but the team is not immune to bad mentalities.
"We fall into a trap if we start losing a few rounds," Benkai said. "We start getting tense ourselves, but we are pretty good at getting out of that mindset quickly."
With Guild vanquished, Paper Rex continue on in the upper bracket of the playoffs. They're looking forward to facing Fnatic, feeling that they will match up well against the team led by Jake "Boaster" Howlett. Specifically, the team pointed to the battle between f0rsakeN/Jinggg and Fnatic's duelists, Nikita "Derke" Sirmitev and Emir Ali "Alfajer" Beder, as one to watch.
"I can do a walkout with Boaster as well," Benkai said.
All that's well and good, so long as Paper Rex can avoid COVID; their close contact with f0rsakeN means that more infections could be a very real possibility.
"I've already bumped up my goals from getting to top eight to just making it to the after-party now," Benkai said.
Coby Zucker is Upcomer's resident CS:GO writer. He's also played League of Legends at the collegiate level and is a frequent visitor in TFT Challenger Elo. He's a firm believer that Toronto should be the next big esports hub city.