League of Legends
VALORANT
CS:GO
Overwatch
Call of Duty
Halo
DOTA 2
Apex Legends
Rocket League
Smash
Any update in Call of Duty: Modern Warfare and Warzone is highly anticipated by the community. Usually, it's because Infinity Ward needs to patch a game-breaking bug that always slips through the cracks. While that's true in the case of today's update 1.28, fans were also excited by another prospect. Though it wasn't confirmed up until now, players were awaiting the arrival of the AA-12 (JAK-12 in-game) shotgun. Now that it's available in both Modern Warfare and Warzone, let's hope this shotgun isn't horribly broken like its cousin, the Origin 12.
JAK-12 shotgun added to both Modern Warfare and Warzone
Update 1.28 as a whole didn't change too much in either game. However, if you wish, you can read the full patch notes on Infinity Ward's website. Also included is a way for PC users to make their download size a little smaller, which is a great new feature.
Below, we'll list some of the most impactful changes in the new update. Although, overall most of the patch notes featured small bug fixes.
Weapons:
Increased minimum damage at range on the Kar98 in Warzone
Reduced minimum damage at range on the SP-R 208 in Warzone
Warzone:
Fixes to help prevent players from dying while completing the Subway puzzle
Fix for a bug where players might not be able to access Bunker 11
Fix for an issue where the player's view could be forcibly moved when exiting a vehicle or parachuting
Aside from the patch notes, the JAK-12 shotgun was also added. As you can see from the image below, you can unlock the weapon by "Getting 3 Hipfire Kills using Shotguns in 7 different matches."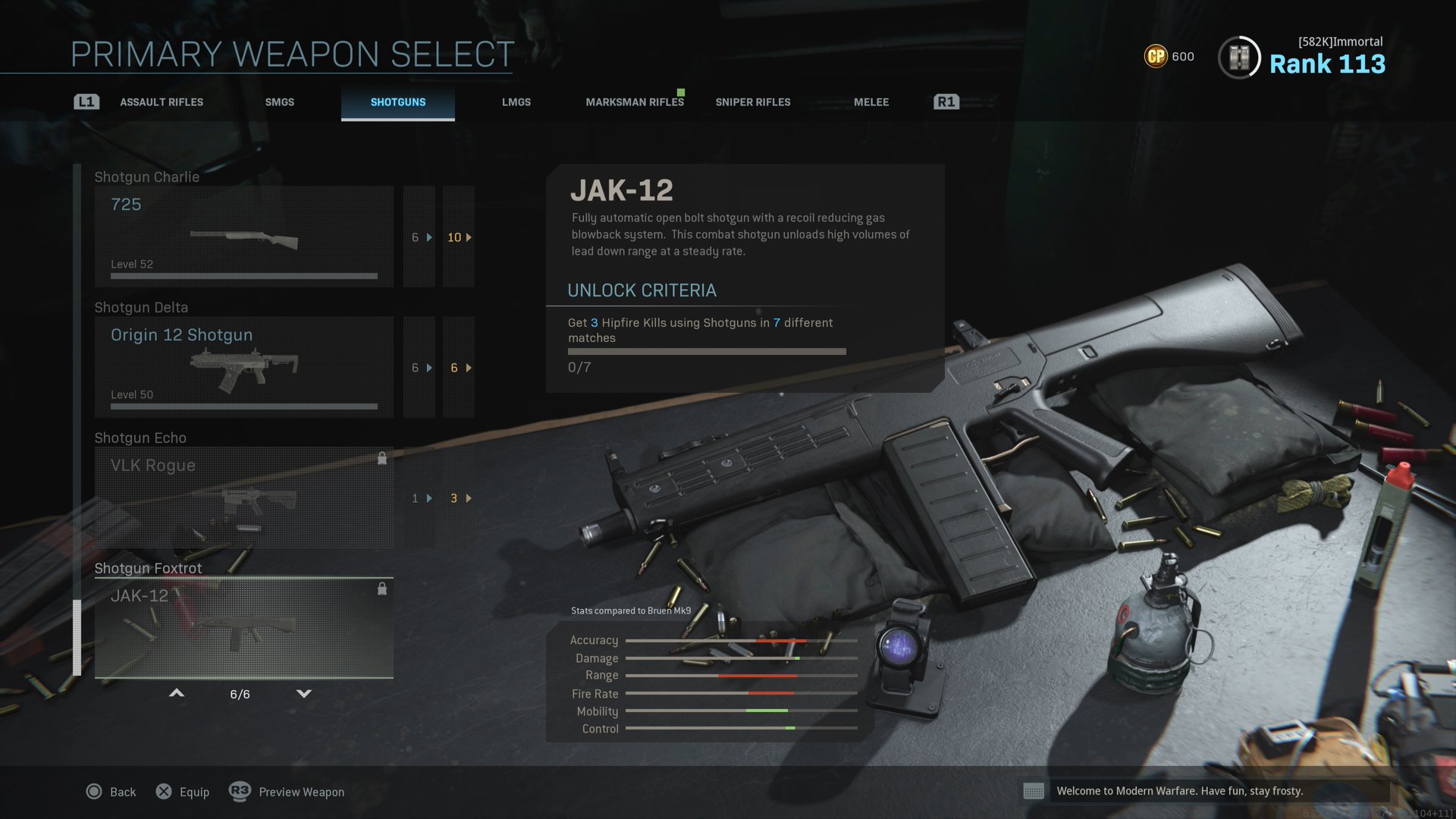 As of the time of writing, there's not a consensus on how strong the weapon is. However, if it's overpowered in any way, we'll certainly hear about it by the end of the day.
That's it for this update! Make sure to stay tuned to Daily Esports for all Call of Duty news.

Joey Carr is a full-time writer for multiple esports and gaming websites. He has 6+ years of experience covering esports and traditional sporting events, including DreamHack Atlanta, Call of Duty Championships 2017, and Super Bowl 53.