League of Legends
VALORANT
CS:GO
Overwatch
Call of Duty
Halo
DOTA 2
Apex Legends
Rocket League
Smash
On May 6, top teams from around the globe will compete in Reykjavík, Iceland to crown a new Mid-Season Invitational champion for the first time since 2019. We're a few days away from the event, which means Upcomer's weekly Mid-Season Invitational power rankings will take on a different look over the course of the next month.
Each week of the tournament, throughout the different stages of the event, we'll be tracking the progress of each team and ranking them accordingly. With an odd number of teams and a new format that includes an additional six-team round robin stage, there's plenty of room for upsets. Every team has the ability to surprise at this tournament.
Without further ado, here are our baseline top 11 power rankings going into MSI.
11.  DetonatioN Gaming
Record: —
Results this week: —
Movement this week: —
One team had to be last and, unfortunately, out of all the MSI representatives, Japan's DetonatioN FocusMe drew that straw. However, this isn't DNG's first rodeo. DNG has historically been the LJL's representative in international play with trips to the World Championship and MSI play-ins multiple times. In fact, they were scheduled to be LJL's representative at last year's MSI before it was canceled.
The strength of this team is focused on synergy. Four of the five starting members of DNG have been together since 2017. DNG's AD Carry Yuta "Yutapon" Sugiura has been with the team since 2013 and is still regarded as one of the best players in the region. His support Kazuta "Kazu" Suzuki has been with DNG off and on as a player since 2014. After being the head coach for DNG for the past three years, Kazu actually transitioned back into the starting support role this split, as DNG took back their crown from the 2020 LJL Worlds representative, V3 Esports.
DNG must rely on their veteran bot lane and their shiny new best-in-region mid laner Lee "Aria" Ga-eul if they want to avoid going winless in Group C.
— Warren Younger 
10. Infinity Esports
Record: —
Results this week: —
Movement this week: —
Infinity Esports might be toward the bottom of the MSI power rankings but they thrive when cornered. Infinity Esports faced a tall task in the LLA opening playoffs, as they had to match up with the favorite, Furious Gaming, to win it all in the finals.
After falling 0-2 in the series, Infinity Esports pulled off the reverse sweep to give the organization their first ever trip to MSI. With their backs already against the wall, before playing a single game, Infinity Esports must rely on their best-in-region bot lane in LLA First team All-pro AD Carry Matías "WhiteLotus" Musso. INF must also rely on their rookie of the split and first team all-pro support Gabriel "Ackerman" Aparicio (not to be confused with former LMQ pro Godlike's alternative tag) if they are going to have a chance at taking a game off of Cloud9 or DWG KIA.
— Younger 
9. paiN Gaming
Record: —
Results this week: —
Movement this week: —
Any longtime League esports fan will remember Campeonato Brasileiro of League of Legends's PaiN Gaming. In 2015, Pain defeated both CLG and Flash Wolves at Worlds in the region's inaugural year. However, he failed to make it out of the Group Stage. Now, after a long six years, this is their first trip back to another international tournament, and their first shot at redemption.
But redemption won't come easy.
At this event, PaiN will face the Turkish Championship League's İstanbul WILDCATS, the Pacific Championship Series' PSG Talon and the League of Legends European Championship's MAD Lions. Each of which are seeded higher than PaiN in our rankings. Despite the odds, PaiN have some of Brazil's greatest players; specifically in AD carry Felipe "brTT" Gonçalves and mid laner Thiago "tinowns" Sartori.
BrTT has been to three international tournaments, three all-star events and he famously earned the "brTT > Doublelift" meme for his performances and fandom. Additionally, while tinowns has only been to one international tournament, he's been one of the top performing mids in the region in recent years. According to Oracle's Elixir, he held the highest K/D/A (kill/death/assist) this past season. He also had the second highest damage per minute in the league.
PaiN Gaming had a tough playoff run but they won the Finals 3-1 to secure this trip to MSI. But, though tinowns and the topside continued to shine, PaiN's bot lane struggled more in the postseason than before. They'll need to tighten up their bot duo and find some ways to be creative to steal away wins in the group stage if they want to advance to the knockouts. However, if their opponents get lazy, they do have some muscles of their own to flex.
— Parkes Ousley
8. Pentanet.GG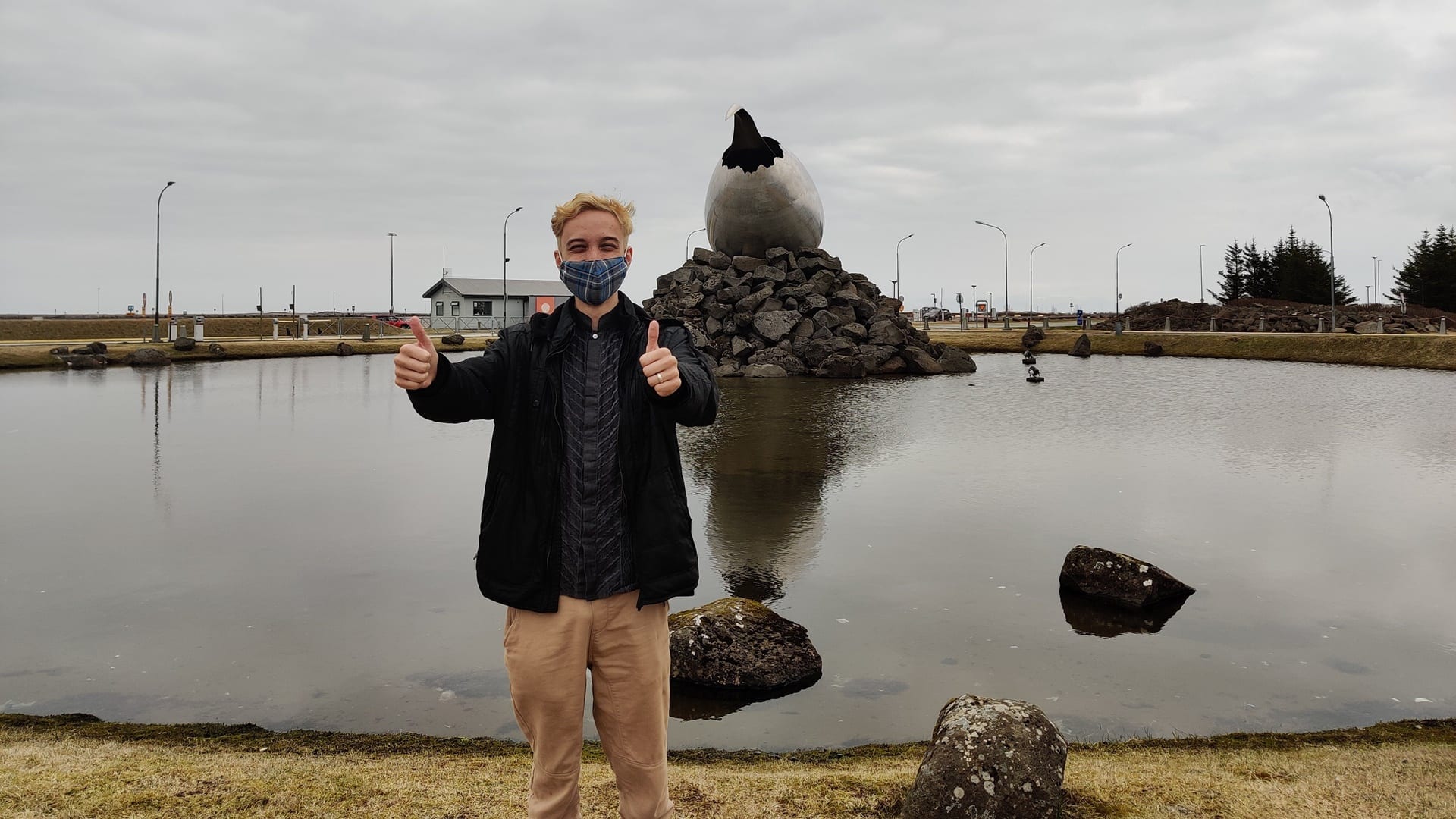 Record: —
Results this week: —
Movement this week: —
Oceanic League of Legends will re-debut this MSI under a different name: the League of Legends Circuit Oceania. And, fans of the league down under have a new powerhouse squad to pour their hopes into going into the tournament. Pentanet.GG consists of Brandon "BioPanther" Alexander (top), Jackson "Pabu" Pavone (jungle), Jesse "Chazz" Mahoney (mid), Mark "Praedyth" Lewis (bot) and Daniel "Decoy" Ealam. After going nearly undefeated in the regular season, they're looking to do some damage in Iceland.That won't be easy in a group with League of Legends Pro League champions Royal Never Give Up; even if there are only three teams total in said group because Vietnam is unable to attend the event.
Pentanet found the majority of their success through outplaying and out-teamfighting their opponents in the LCO. Against stronger opponents, it will be more difficult to develop those individual leads. So, unique strategies like the early laneswap strat, which they used in finals, will be even more crucial to their success.
Keep your eyes on BioPanther, who led all LCO top laners this split in KDA at 7.0, according to Oracle's Elixir. The team is also packing Chazz and Praedyth, who've shown they can hard carry games when given the right tools.
— Nick Ray
7. ⁠İstanbul Wild Cats
Record: —
Results this week: —
Movement this week: —
The Turkish Championship League has historically sent competitive teams to international events. Though they may not go far, it's no secret that the region has strong players who can stand out internationally. 100 Thieves' Can "Closer" Çelik and MAD Lions' İrfan Berk "Armut" Tükek are living examples of that. We should expect no less of the İstanbul Wild Cats.
With an adjusted format and relatively manageable group featuring MAD, PSG Talon and paiN Gaming, the Wild Cats are poised to make waves at MSI 2021. Keep an eye on mid laner Tolga "Serin" Ölmez and ADC veteran Anıl "HolyPhoenix" Işık. Serin had the second highest damage per minute for a mid laner in the TCL this split at 511. HolyPhoenix had the third best gold difference at 10 minutes (209) and second best experience difference at 10 minutes (255) for his role, according to Oracle's Elixir.
—  Ray
6. Unicorns of Love
Record: —
Results this week: —
Movement this week: —
This version of Unicorn of Love is a far cry from their dominant run in the Continental League in years prior. They finished fourth in the regular season and had to fight their way to MSI through the playoff bracket with two 3-1 victories.
The squad is also relatively unchanged from their last World Championship Play-ins appearance in 2020. Lev "Nomanz" Yakshin is still the late-game carry in the mid lane with control mages and Kassadin. His Oriana was feared throughout the Spring Split, too, as it was banned in more than half their games. The UOL bottom lane is also a nightmare to ban out, especially with the introduction of French substitute Antonio "Frappii" Botezatu. The regular starters, Stanislav "Lodik" Kornelyuk and Aleksandr "SaNTaS" Lifashin, have also thrown some curveballs in the draft phase. They have switched support and ADC roles, and not just in a Senna bot lane pairing.
Expect this team to push the MSI meta forward and force many bans from the mid lane and bottom lane.
— Declan McLaughlin
5. PSG Talon
Record: —
Results this week: —
Movement this week: —
PSG Talon head into MSI having lost just one match in the group stage of the 2021 Pacific Championship Series Spring Split. They also won the Spring Playoffs in a clean 3-0 sweep in each series played. Pacific's most dominant team is placed in group B alongside LEC, CBLOL and TCL representatives. While MAD Lions stand as Group B favorites, PSG Talon have a huge chance in advancing to the next stage.
However, they must ensure that their famed ruthless performances transcend beyond a regional stage. The team will be without Wong "Unified" Chun Kit, their starting AD carry for the tournament, due to recurring medical issues. PCS runner up, Beyond Gaming's Chiu "Doggo" Tzu-Chuan will fill in to help bring glory to the region.
PSG Talon are no strangers to playing with substitutes, having qualified for 2020 Worlds group stage with them. Regardless of the challenges, fans can expect the team to dominate early in games and look to use that to their advantage in closing them out.
一 Rashidat Jimoh
4. Cloud9
Record: —
Results this week: —
Movement this week: —
Fans of the LCS know better than to place their hopes in a team headed to represent them internationally, but something about this Cloud9 team makes them one of the hottest teams to watch going into MSI. Whether it's Luka "Perkz" Perković returning to his dominant form or Robert "Blaber" Huang finally getting a chance to flex against the best junglers in the world, it seems like this C9 squad has the tools to make a deep run at this event.
The group draw has definitely put them in a position to do so as well. Between DWG KIA, Infinity Esports and DetonatioN Gaming, the League of Legends Champions Korea representatives are the only imminent threat for C9 in the group stage. With everything set up for them to make an easy escape from groups, anything below a top six finish simply wouldn't make sense with the amount of talent on this roster.
C9 have an opportunity to test and push their limits in the Group Stage of MSI. The good news is that if Blaber can keep pace with DWG KIA's Kim "Canyon" Geon-bu, of all people, it's an excellent sign for Cloud9's odds going into the rest of the tournament.
— Ray
3. MAD Lions
Record: —
Results this week: —
Movement this week: —
The new kings of Europe head into the MSI as leaders of Group B. Looking at all the other teams in their group, MAD Lions are definitely favorites to advance to the next stage. However, they must avoid a repeat of their 2020 League of Legends World Championship performance.
While MAD's roster is different from last year, most of the players have little experience on the international stage. Irfan "Armut" Tukek said in the LEC post season press conference that he is looking forward to helping his team take down his former rivals, the Istanbul Wildcats.
Given that Patch 11.9 may change the jungle meta, Javier "Elyoya" Prades Batalla's champion picks will likely shift as well. MAD Lions' head coach James "Mac" MacCormack stated, at the LEC press conference, that they were also working on improving their early game and reducing mistakes.
If MAD Lions can implement all they are working on at the MSI, they are definitely going to be tough to face in later stages of the tournament. Nonetheless, they march to Iceland as the new face of European League of Legends with five incredibly talented players.
一 Jimoh
2. DWG KIA
Record: —
Results this week: —
Movement this week: —
DWG KIA comes into the tournament as one of the overall favorites. The team swept through their domestic competition in Korea, taking both of their playoff series 3-0. They have also grown since their last international event and may be even more monstrous this time around.
Kim "Canyon" Geon-bu returns to the international stage with another MVP and first-team all-pro award to his name. His solo laners made the first team with him while the bottom lane duo filled out the second and third teams. The relative skill across the roster has increased since 2020 due to Cho "BeryL" Geon-hee and Jang "Ghost" Yong-jun's improvements. Ghost increased his champion pool, improved in his damage share and gave up less deaths than previous splits. BeryL has done the same, innovating with his partner, and he is found caught out less often.
Coupled with their incredible solo laners and MVP jungler, DWG KIA are a force to be reckoned with. From what is known about the MSI patch, Canyon should continue to dominate the jungle and terrorize the other teams in Group C.
— McLaughlin 
1. Royal Never Give Up
Record: —
Results this week: —
Movement this week: —
In a photo finish, Royal Never Give Up find themselves just a breath ahead of the most recent World Champions, DWG KIA, but for good reason. RNG had the most impressive playoff run out of any team at MSI.
Not only did RNG have to take down the hardest opponents, they did so in a more convincing way than DWG KIA, despite pure game number results. Sure, DWG Kia had a 6-0 playoff record compared to RNG's 9-8, but RNG showed growth through their training arc whereas DWG KIA showed a lot of shaky games. Though RNG had more losses, their wins were of much greater quality on average. They also have a cleaner playstyle that will come in handy when facing off against some of the coin flip teams they'll meet in Iceland.
RNG has an interesting style with a flexible roster and outstanding players. Their strength comes from strong fundamentals, individual talent and impeccable teamfighting. RNG's support Shi "Ming" Sen-Ming has proven his ability beyond his years with LPL legend Jian "Uzi" Zi-Hao. Uzi's eventual replacement Chen "GALA" Wei has also proven his worth, earning himself a pentakill in the LPL Spring Final and a whole lot of hype from the casters. And then, of course, there's Li "Xiaohu" Yuan-Hao, RNG's longest standing member who role-swapped to top this split, performing superbly. Even DWG coach Kim "kkOma" Jeong-gyu shouted out RNG as their greatest opponent this event, in a recent interview with Inven Global.
RNG come into MSI as favorites alongside DK. Anything less than a finals appearance is a failure and anything outside of their second MSI trophy is a disappointment. The LPL has lost two of the last three international tournaments. If they lose again, they may no longer be seen as the strongest region in the world. RNG have a lot to prove.
 — Ousley