As a young esport, VALORANT hasn't yet had a definitive best team or an "era" defined by one team's dominance. What the game does have is OpTic Gaming, who have been arguably the most consistent top team in the first two years of the VALORANT Champions Tour. If head coach Chet "Chet" Singh has his way, OpTic will cap off their strong run with a win at Champions 2022.
"It would mean a lot, just to our org and us as teammates," Chet said in an interview. "Cause that would mean we've won two events in the year and that's pretty big."
OpTic won the 2022 Masters Reykjavík tournament at the start of the year. They were hoping to replicate that success and become back-to-back Masters winners in Stage 2 Masters Copenhagen. And, while they did come close, ultimately the team fell short.
"I don't know who the best team is right now," Chet said. "We definitely didn't show like we're the best at the last tournament so I wouldn't put us there right now."
OpTic at Masters Copenhagen
OpTic Gaming placed third at Copenhagen, just behind Paper Rex and the winners, FunPlus Phoenix.
"I'm pretty disappointed with our performance," Chet said. "Even though a lot of people would consider it a good result for most teams, I felt like we didn't perform to our ability at the event."
There are few teams who can say that being the third best VALORANT team in the world felt like an underperformance. OpTic are one of them. With a star-studded roster and a pedigree of success, OpTic looked like a clear favorite to win the title — even after the team got out to a rocky start.
"Our communication was pretty bad in the last two games," Chet said. "It just felt like we had a good read on the situation, but we couldn't capitalize on the things that they did to us."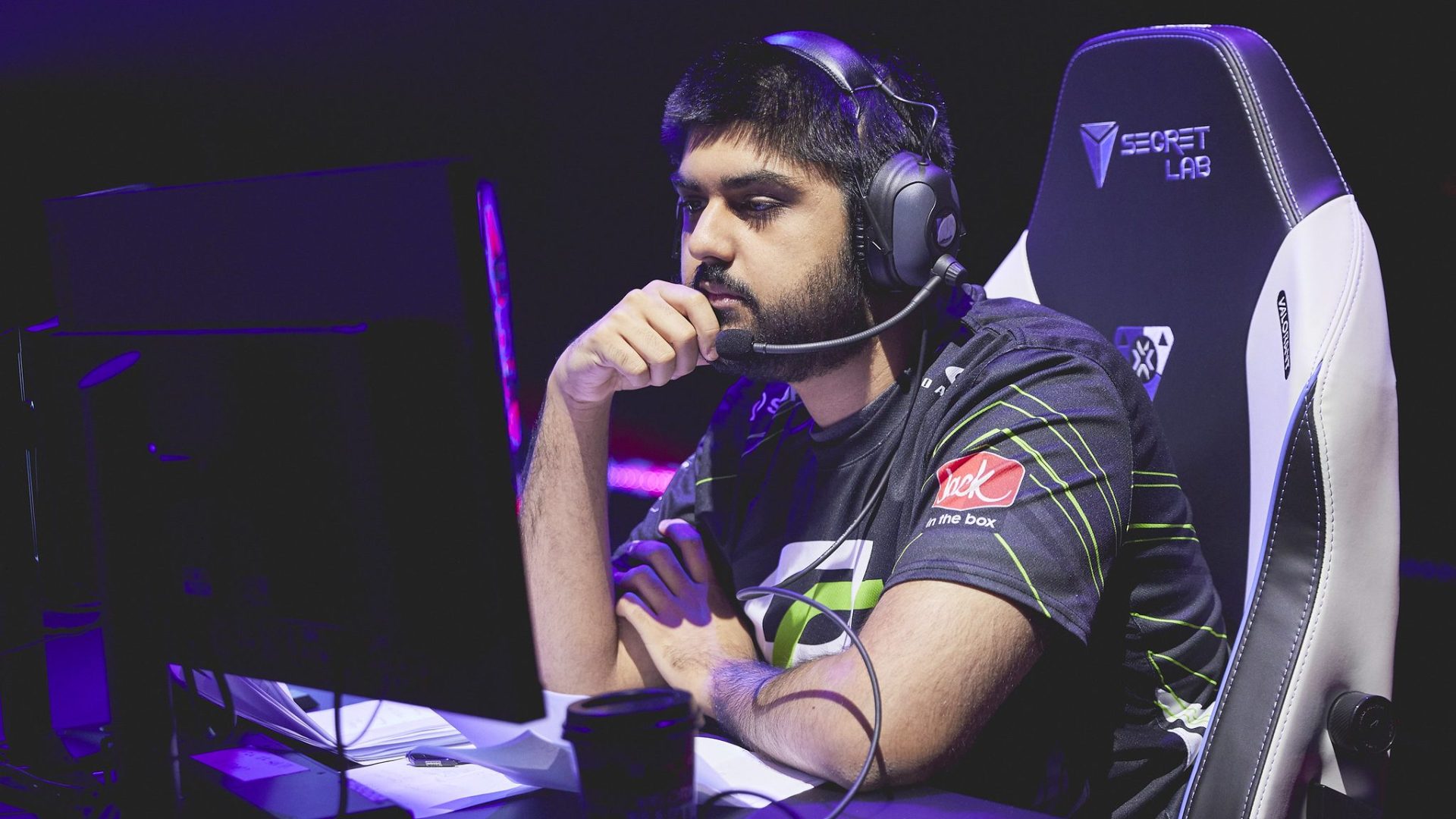 Their first loss to Paper Rex in the upper bracket final was a particularly surprising result. Chet said the team felt prepared for Paper Rex, but in execution they weren't able to trip up the team's brand of relentless aggression.
The lower bracket final was OpTic against a red hot FPX. Once again, the North American team was brushed aside.
"In general, [FPX] were just better than us in terms of individual and team play," Chet said. "They were just a level above this tournament and it showed with the score lines."
OpTic have spoken over and over about how little time they've had to rest as they bounced from tournament to tournament. With Copenhagen in the rearview mirror, the team finally has some downtime to recuperate and begin preparing for the biggest event the VCT has to offer: Champions.
Chet on OpTic's preparation
"Right now we're just taking a break cause we're honestly super burnt from taking zero breaks from Iceland to Copenhagen," Chet said. "My job is just going to be figuring out what we're going to do next."
OpTic have less than a month before Champions begins on Sept. 2. In that time, Chet wants to figure out new comps and strats, possibly some role changes and just generally reinvent the team so that they won't fall victim to stale gameplay.
"We can't stick with the same formula we've been going with the entire time," Chet said. "It's time for something new."
The vast majority of the strats on OpTic come from Chet and are passed along to the players. Chet's philosophy is to take on as much responsibility as possible for tactics so that his players, including in-game leader Pujan "FNS" Mehta, can focus on getting kills.
"I just don't want them to worry about anything besides shooting," he said. "At the end of the day, the game comes down to headshots, and I need them to hit those shots for those strats to work."
VALORANT Champions Tour 2022 — looking for international glory
So far, no team in the VCT has won more than one top international event. Sentinels, M3 Champions, Acend, OpTic Gaming and FunPlus Phoenix have each claimed one title. At least four of those teams are still in the running for Champions, though only OpTic and FPX have already qualified.
For Chet and OpTic, international events like Champions are what they play for. OpTic have already secured their position as the best team in North American, now they have their eyes set on becoming the best team in the world.
"Being good in NA is cool and all but that doesn't really do anything for you," Chet said. "It's not the end goal. Everyone would much rather just do well at the international events and showcase the LAN play a lot more."
Champions is taking place in Istanbul, Turkey. It's not the first time that Chet — who had a long history in Counter-Strike prior to making the swap to VALORANT — has gone to an esports event in the country.
"It's pretty exciting cause last time I went to Turkey was in CS:GO, and fortunately we won that event," he said. "So hopefully I'm looking to repeat the same thing, just in a different city."
VALORANT is massively popular in Turkey and the expectation is that the in-arena crowd is going to be loud. While no one knows which teams the audience will rally behind, Chet is happy to play the heel if it's required.
"I feel like it's cool cause the moment you beat the favorite team, you either overtake them as the favorite or they still root against you and it's still a cool feeling," he said. "I mean it's not like we're ever going to disrespect them. All the teams are good. So hopefully they don't take anything we do the wrong way."
VALORANT in 2023
Right now, while OpTic are ramping back up into their practice schedule, other NA teams are battling for the lives at the Last Chance Qualifiers. The event has significance beyond just netting the final slot at Champions. It's also the last VCT event for many top teams before 2023 arrives and brings with it a revamped esports scene built around long-term org partnerships.
"This event is also like a big tryout for a lot of players," Chet said. "They have to showcase their skills right now cause it could be their last chance before teams start making roster changes or new lineups for franchising."
While the new partnership program will bring with it plenty of change, it's something that Chet has been anticipating since he made the leap from CS:GO.
"I knew this day would come eventually," Chet said. "I just think it's better for people's careers, even though right now a lot of people are getting screwed over."
Outside of some criticisms over tournament formatting, Chet has been happy with the first two years of the VCT and the growth of the esport. He and OpTic have emerged as one of the era-defining teams. There's no one who doesn't see OpTic as a shoo-in for franchising and everything that comes with it.
"There's been a lot more fans recently so shoutout to everyone who watches us and doesn't shit talk us anymore," Chet said.
About the Author
Coby Zucker is Upcomer's resident CS:GO writer. He's also played League of Legends at the collegiate level and is a frequent visitor in TFT Challenger Elo. He's a firm believer that Toronto should be the next big esports hub city.