In the middle of all of the news surrounding Call of Duty: Modern Warfare 2 and Warzone 2 on Wednesday, some details about Warzone Mobile were also revealed. A majority of this news comes from the official product page for the game on the Google Play Store. This went live on Wednesday afternoon and even had a plethora of never-before-seen information about the game. While that information has been taken down, the product page is still up. Moreover, fans can even pre-register for Warzone Mobile starting Thursday.
As of now, we're not sure exactly what pre-registering does for Warzone Mobile. We know players that do pre-register for the game will be notified when it becomes available in their area. The Google Play Store product page says players who pre-register will be given a chance to get early access to Warzone Mobile, though pre-registry doesn't guarantee early access.
There are certain rewards associated with pre-registering, though the rewards themselves have yet to be revealed. Given Call of Duty's past release trends, however, they will likely be exclusive to pre-registered players.
The pre-register process for Warzone Mobile
To begin the pre-registering process, you will want to go to the Warzone Mobile product page on the Google Play Store. From here, you can see some information about the game as well as various images. You're looking for the green "Register" button on this page, though. Once you press that button, you will see a box pop up that explains you'll be notified when Warzone Mobile becomes available. Once all that is done, there's nothing more you can do. You simply have to hope you're one of the players chosen to play the game early.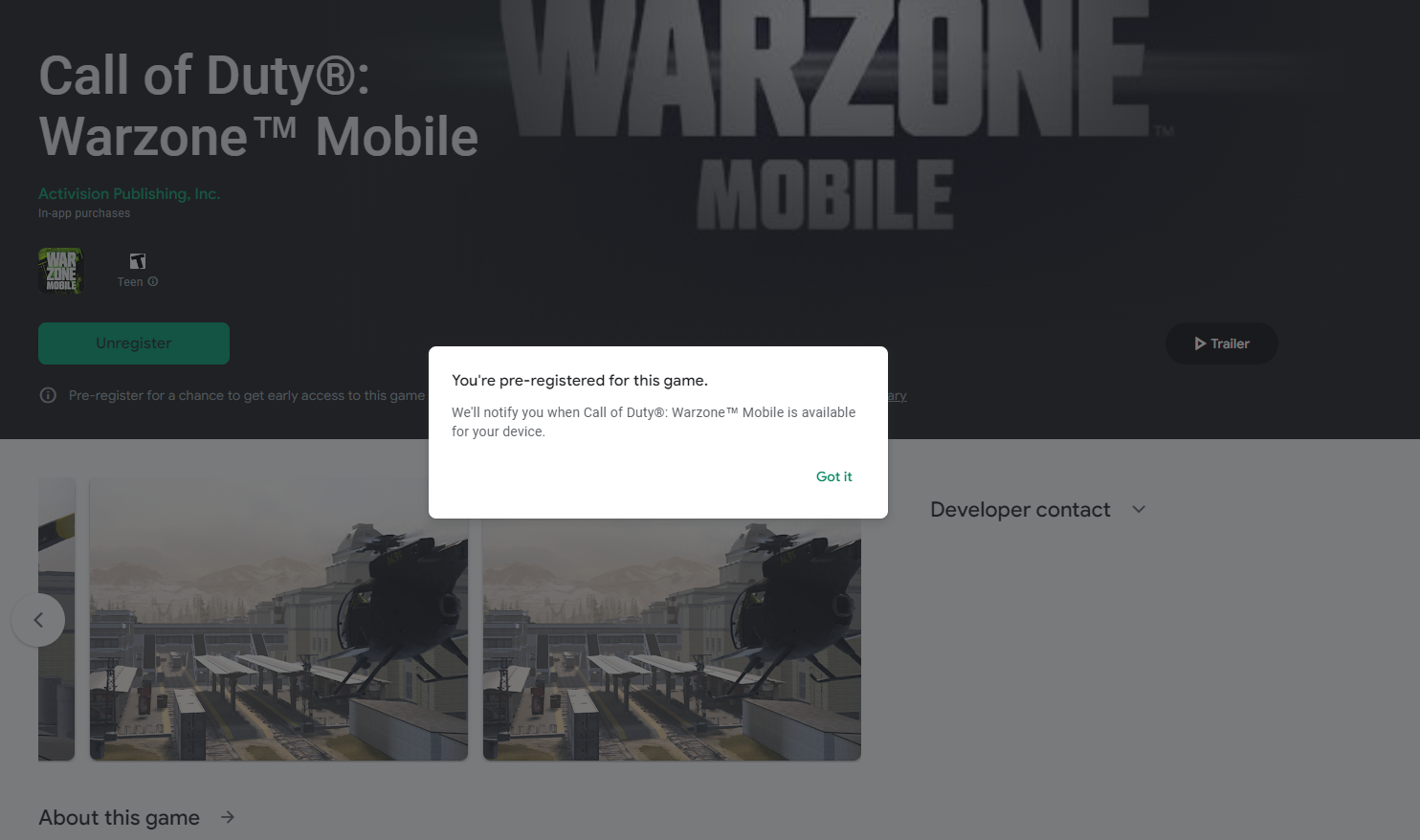 We will hear more about Warzone Mobile during the Call of Duty Next presentation, so players can stay tuned for that on Sept. 15. Activision could share more details about when the game will become available and what possible rewards pre-registered players could receive.
About the Author
Joey Carr is a full-time writer for multiple esports and gaming websites. He has 6+ years of experience covering esports and traditional sporting events, including DreamHack Atlanta, Call of Duty Championships 2017, and Super Bowl 53.