League of Legends
VALORANT
CS:GO
Overwatch
Call of Duty
Halo
DOTA 2
Apex Legends
Rocket League
Smash
The issues with Cyberpunk 2077's performance on PCs of all ranges are well-documented one week after its launch. While not as severe as the problems on both last-gen and next-gen consoles, modern PCs are struggling with the game. Luckily, there are some easy steps you can take the increase your frames-per-second (fps), which we outlined in a recent article. However, that isn't the be-all-end-all to the fps struggles for most players. Fortunately, there's one method no one is talking about and can boost your framerate in Cyberpunk 2077 by 10-20 instantly.
Boosting your PC fps in Cyberpunk 2077
There are a plethora of videos and demonstrations on social media of how to increase your FPS in CD Projekt RED's new RPG. However, these are common methods that many players use once they see their FPS isn't at an optimal place. This includes lowering the settings, updating GPU drivers, and going into the GPU software.
If you've tried all of that and still aren't seeing the results you want, you can try the method down below. Made public by former Apex Legends data-miner @That1MiningGuy, this performance boost is instant and should work on all PCs.
If you're playing Cyberpunk 2077 on PC and want a performance boost – go to : Cyberpunk 2077engineconfig (will be in steam apps or where you've installed it) find memory_pool_budget.csv – first column change the first value to half of your system ram. second value – vram of gpu pic.twitter.com/YPb9OXrBqJ

— That1MiningGuy (@that1miningguy) December 15, 2020
The method is quite simple, as it simply requires you to change some values in an Excel sheet. In the first "PoolCPU" column, change the value to half of your system RAM. For example, if you have 16GB of RAM, change the value to 8GB.
For "PoolGPU", change the first column to your exact GPU VRAM. The columns that follow the first can stay the same for both PoolCPU and PoolGPU. You can manually separate the semicolons with the values to ensure everything works correctly.
We at Daily Esports tried this method with a Ryzen 5 3600 CPU, RTX 2060 Super GPU, and 16GB of RAM. Before the values were changed, Cyberpunk 2077 pulled an average of 70 FPS in most areas of the game on High settings, 1080p, with Ray Tracing disabled. However, after changing the values, the FPS shot up to an average of 85-90.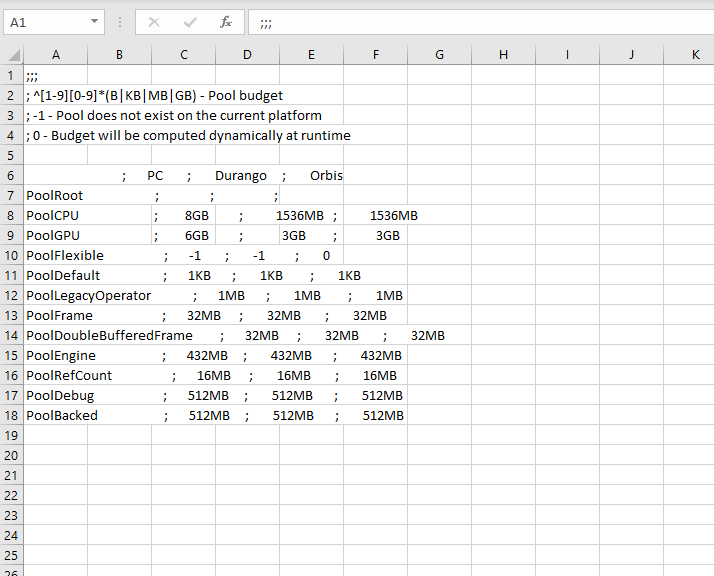 While some areas, like driving in Downtown or Corpo Plaza, are still on the lower side at 55-60 FPS, the frames maintain an average in the 80s and 90s. Prior to this method being implemented, Cyberpunk 2077 didn't reach 90 FPS in any area.
This method is available to all PCs and is quick and easy to do! Did your FPS increase after following the steps? Let us know, and stay tuned to Daily Esports for more guides.

Joey Carr is a full-time writer for multiple esports and gaming websites. He has 6+ years of experience covering esports and traditional sporting events, including DreamHack Atlanta, Call of Duty Championships 2017, and Super Bowl 53.