The biggest Call of Duty: Warzone event of the year begins this week. The World Series of Warzone is coming back for a second season after a successful inaugural showing nearly one year ago. Just like last time, there will be two different events happening in two regions. The World Series of Warzone Finals will see 40 teams of Trios in each region battle it out for $300,000. Then, the SoloYolo event will see some of the best individual Warzone players duke it out.
After a long week of qualifiers for the teams not personally invited to the event, the teams that qualified for the event have been set for both NA and EU. The official Call of Duty Twitter account tweeted out the list of competing teams for each region. Something to note is this list is only for the WSOW Finals, and not the SoloYolo event.
In the Finals, the Trios will play a total of five maps. The points each team accrues over the course of those five maps will determine the winner of the Finals. Points are accrued through total kills and overall placements. The EU region's Finals begins at 9 AM PT while the NA Finals begin at 12 PM PT. After the NA event has wrapped up, the SoloYolo event will take place. The SoloYolo tournament will only be one map, meaning the winner of the match will win the event.
Below, fans can see the qualified teams for the World Series of Warzone Finals in both the EU and NA regions.
Europe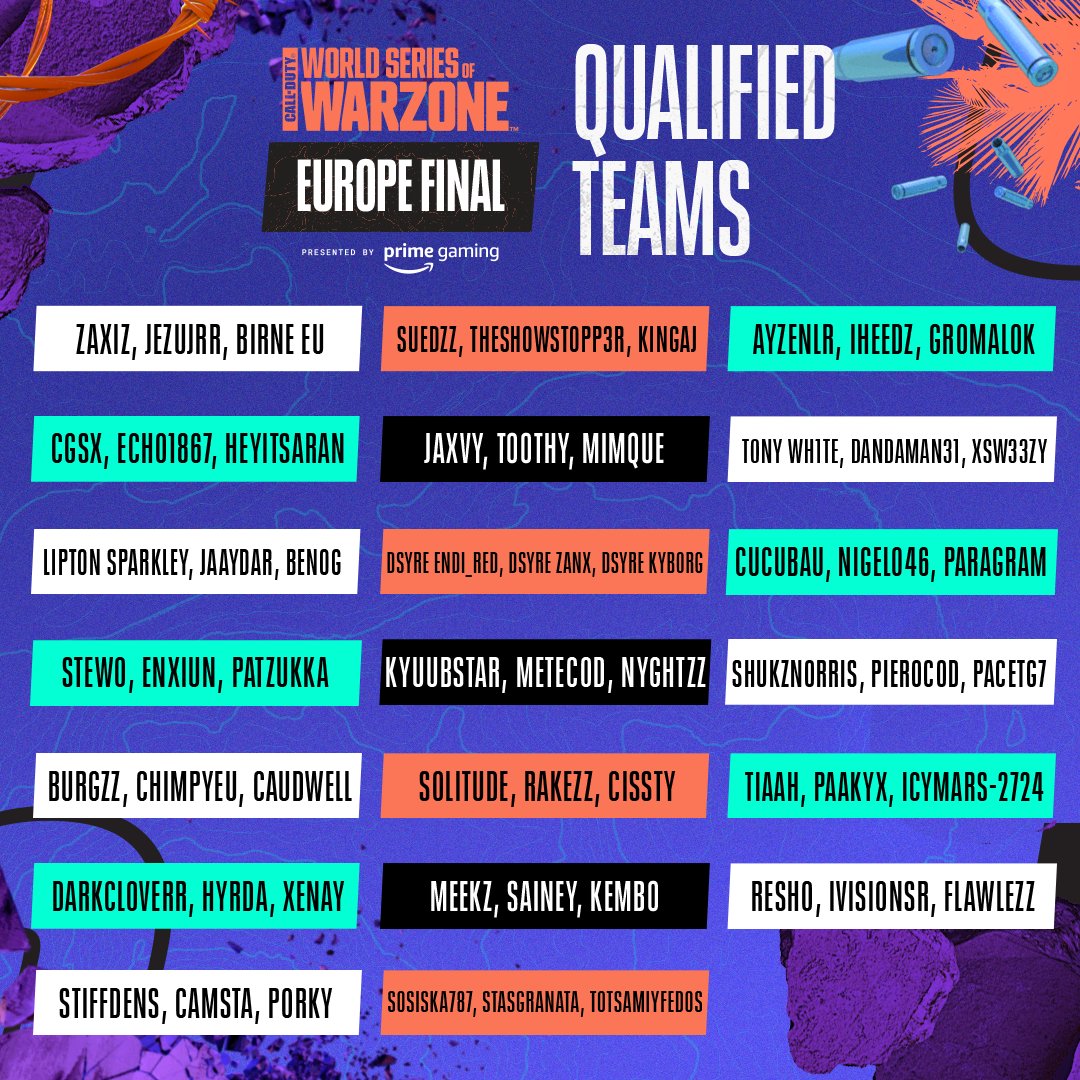 North America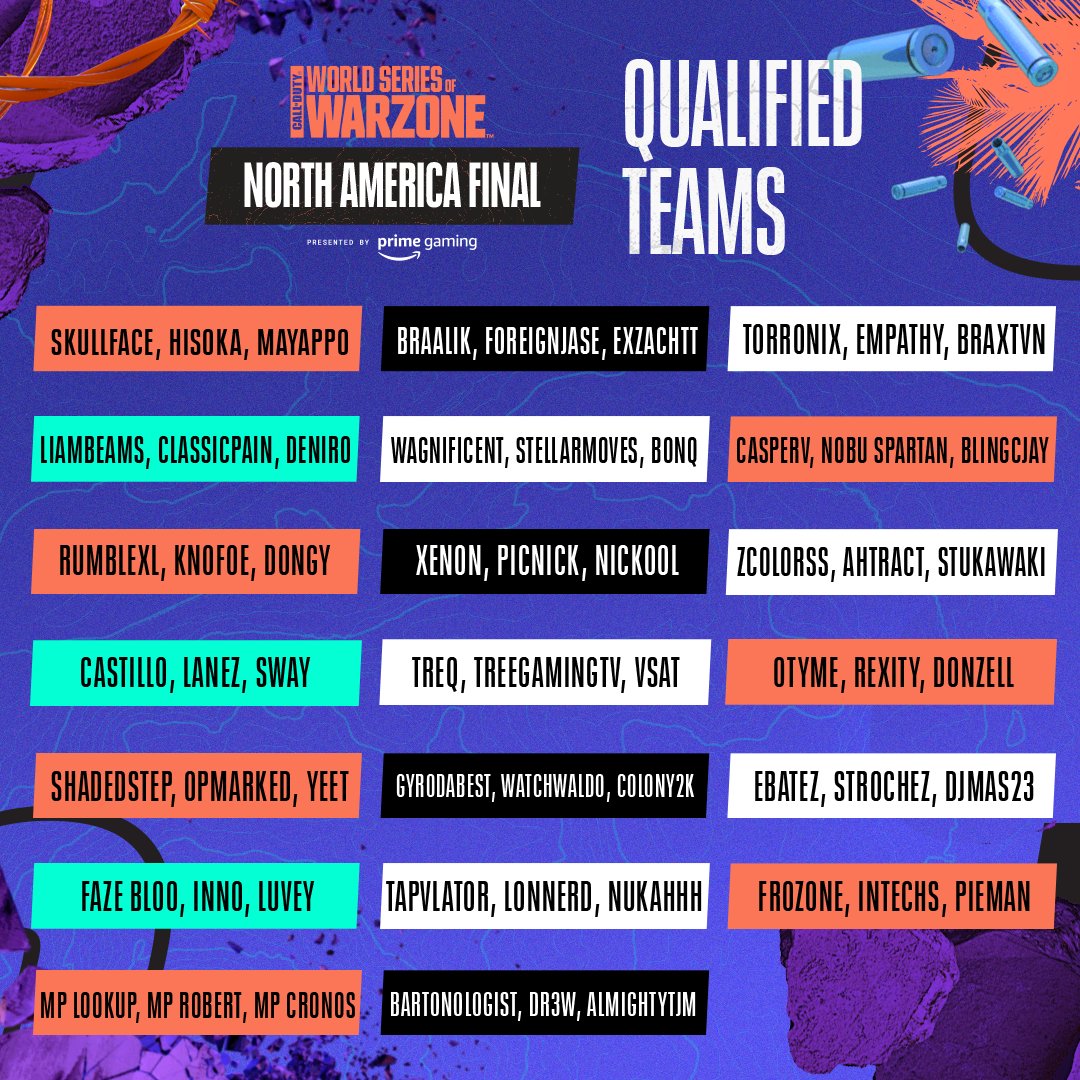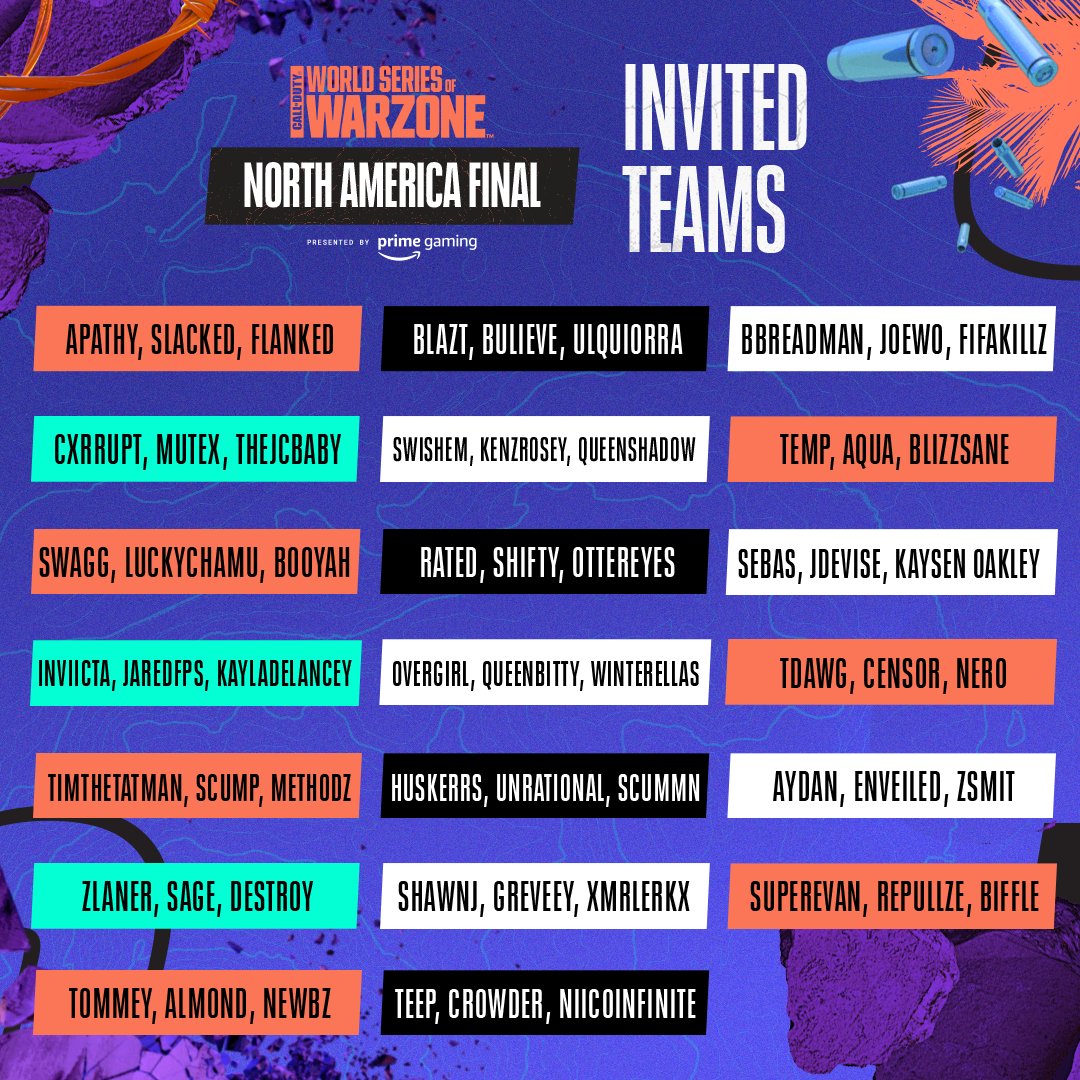 The teams in each region are separated into two groups; qualified and invited. The only difference between the two is that the qualified teams had to win their way into the event, while the invited teams were chosen by Call of Duty. All of the teams on both lists will still compete against one another.
Viewers can watch the World Series of Warzone by going to Call of Duty's official Twitch channel beginning at 9 AM PT on Sept. 6.
About the Author
Joey Carr is a full-time writer for multiple esports and gaming websites. He has 6+ years of experience covering esports and traditional sporting events, including DreamHack Atlanta, Call of Duty Championships 2017, and Super Bowl 53.