The ESL Pro League Season 15 playoff teams have been locked in ahead of the next stage of the event, which runs from April 5-10. The 24 teams in the group stage have been whittled down to 12. All that remains is for the matches to begin so one team can be crowned a winner and receive $175,000 and a heap of ESL Circuit Points.
There are a handful of wildcards that made it into the 12 ESL Pro League playoff teams, as well as the usual suspects. This preview will briefly dive into each and every team to see who has the best chance at coming out on top and who has already defied expectations by being here.
ESL Pro League Playoff Teams
#12 – Heroic
One of two all-Danish teams, Heroic are looking to finally net themselves some serious hardware after a bit of a dry spell in the back half of 2021. Their group stage form was strong, only suffering one loss to the world no. 1 in Natus Vincere.
Casper "cadiaN" Møller and his boys have shown that they can heat up on LAN. Heroic are a serious contender to take the EPL Season 15 trophy if the team starts to build some momentum in the early stages of the playoffs.
#11 – Team Liquid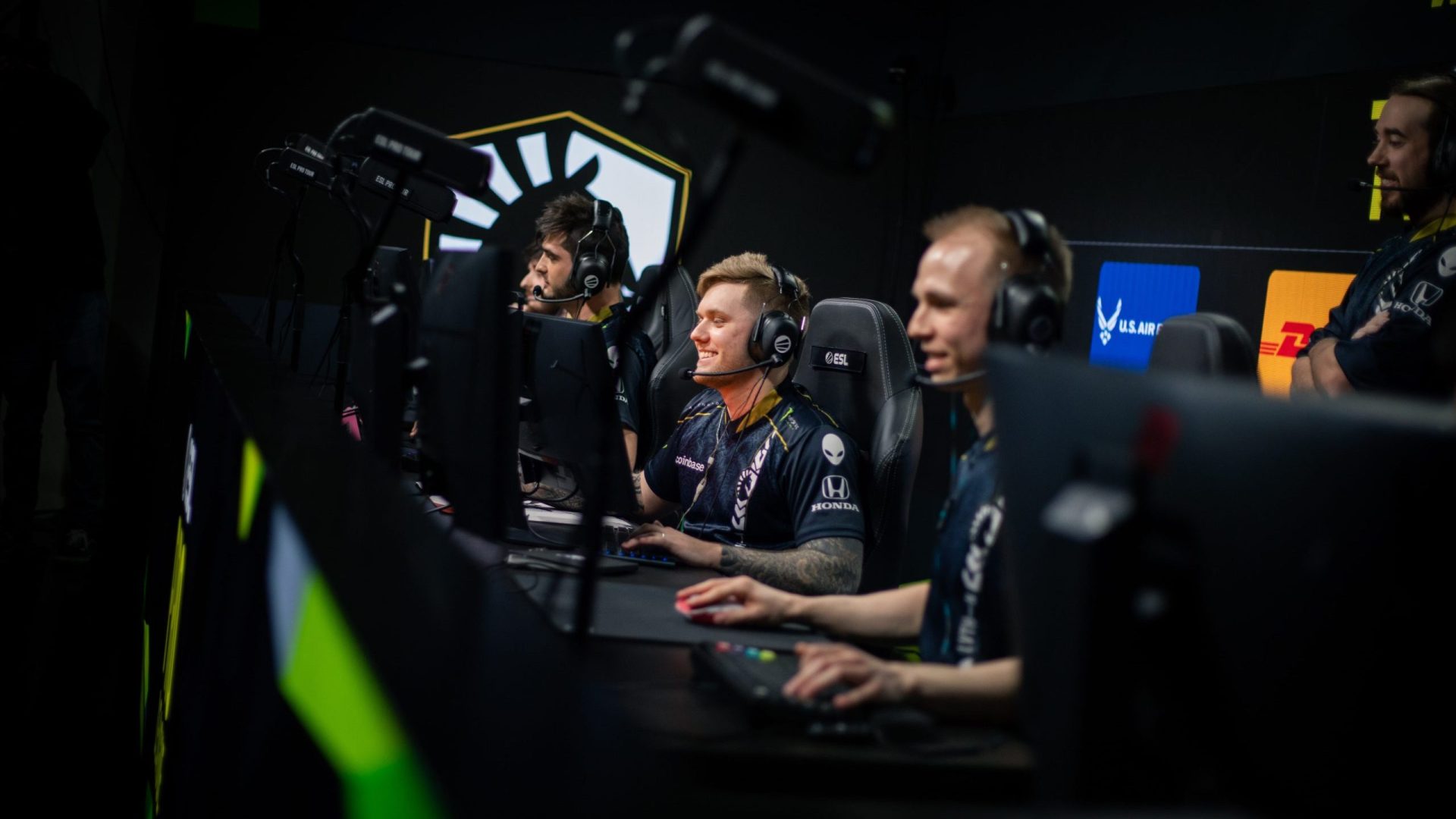 North America's only hope saw a surprising hero emerge during the group stage. It was the young AWPer Joshua "oSee" Ohm who helped Liquid sneak into the third position in Group C. As a whole, Liquid are still finding their footing, but it's encouraging to see the younger talent of oSee realizing his potential. It's up to the old dogs to step up as well if Liquid have any shot of a deep playoff run.
#10 – Fnatic
If someone told you they predicted to see Fnatic as one of the ESL Pro League playoff teams… well, they probably don't know what's going on in the team. The Swedish/United Kingdom squad is going through a major restructuring and are playing this event with Peppe "Peppzor" Borak standing-in from the academy roster and Valentin "poizon" Vasilev on a trial. Expectations were low, so it was all the more surprising that the team was able to beat out G2 Esports and MOUZ for a playoffs berth.
A Cinderella run deep into the bracket seems unlikely, though not impossible. Their first two matches are against other "weaker" teams in ENCE and Movistar Riders.
#9 – ENCE
ENCE are a team that, at their best, upset top teams and, at their worst, lose to Tier 2 teams that they should be consistently beating. Luckily for ENCE, the team was in good form. They managed to escape one of the toughest groups with a 4-1 record, suffering only one loss to a red hot FURIA Esports. ENCE's youngsters, Lotan "Spinx" Giladi and Aleksander "hades" Miskiewicz, impressed once again. As with Fnatic, ENCE have two teams that aren't traditionally seen as top trophy contenders — Fnatic and Movistar Riders — to beat if they want to reach the semifinals.
#8 – Entropiq
Inconsistency has been an issue with Entropiq but, as with ENCE, we got the team at their best (or at least close to it). They toppled everyone in Group A except for the Ninjas in Pyjamas, netting themselves the second seed in the playoffs. Everyone on Entropiq put in a solid effort during the group stage, but to beat Astralis and FURIA their collective level will have to elevate a notch.
#7 – Astralis
What to say about Astralis? The dynamic duo of Benjamin "blameF" Bremer and Kristian "k0nfig" Wienecke were finally both popping off at the same time. Outside of conceding embarrassing comeback losses to Heroic, the squad were playing adequately well. That "adequate" is an endorsement of Astralis's play is really a sign of how far the GOATs of Counter-Strike: Global Offensive have fallen.
One thing is for certain, for Astralis to have a shot at winning, their newest addition Asger "farlig" Jensen will have to get himself going.
#6 – FaZe Clan
Coming off a red hot victory at Intel Extreme Masters Katowice 2022, FaZe Clan's performance in the group stage looked downright tepid. They only barely eked into playoffs in a group that many expected them to sweep cleanly.
There are a lot of dangerous ESL Pro League playoff teams so FaZe will have to recapture some of that Katowice fire if they want a chance at the trophy. Still, only a moron would count them out completely. Any team with the amount of raw talent that FaZe boasts is always capable of domination.
#5 – Players
The roster of Gambit Esports could be understandably shaky, playing without their org's backing at Pro League, but the squad still managed to look like themselves. Their three stars — Dmitriy "sh1ro" Sokolov, Abai "HObbit" Hasenov and Sergey "Ax1Le" Rykhtorov — have all performed well thus far. Unfortunately, the team have a tough path ahead of them in playoffs with both FaZe and Na'Vi in their path.
#4 – Ninjas in Pyjamas
The Ninjas in Pyjamas are playing free and loose with the knowledge that expectations for their performance at this event are tempered. The news that Ludvig "Brollan" Brolin is headed their way, likely to replace Love "phzy" Smidebrant, is looming large over the squad. Anything they can accomplish at Pro League will be a bonus. If you're a NiP fan, the best part of the group stage was Fredrik "REZ" Sterner finally looking like the star everyone knows him to be.
#3 – Movistar Riders
Only two of the ESL Pro League playoff teams went through the group stage undefeated. The first was Na'Vi, which just makes sense. The second was Movistar Riders, which just doesn't.
Ever since Movistar's surprise PGL Major Stockholm 2021 run, the Spaniards have looked… terrible. They missed out on PGL Major Antwerp 2022 qualification in spectacular fashion and have struggled to make a dent against teams that are supposed to be significantly worse than them.
And then they went 5-0 against teams like Players (Gambit Esports) and Team Liquid.
The group stage was truly a team effort, though Alvaro "SunPayus" Garcia continues to demonstrate his monstrous skill ceiling. A finals appearance for the team might've seemed impossible prior to the start of the event, but in their current form? It would certainly be a much-needed victory.
#2 – FURIA Esports
The FURIA we know and love were back in full force in the Pro League group stage. Kaike "KSCERATO" Cerato and Yuri "yuurih" Boian combined to be a deadly fragging duo and the team was, for the most part, clicking nicely. The best Brazilian team in the world have been strapped for hardware recently, so a trophy here would be massive.
#1 – Natus Vincere
After a shaky IEM Katowice performance, the kings are back: 5-0 group stage and only one map loss. With FaZe's form in question, look no further than Na'Vi, the defending champs, for favorites to win it all.
About the Author
Coby Zucker is Upcomer's resident CS:GO writer. He's also played League of Legends at the collegiate level and is a frequent visitor in TFT Challenger Elo. He's a firm believer that Toronto should be the next big esports hub city.