League of Legends
VALORANT
CS:GO
Overwatch
Call of Duty
Halo
DOTA 2
Apex Legends
Rocket League
Smash
Dream On is a major side quest in Cyberpunk 2077 that once again involves the Peralez family. The Peralezes' are first introduced to you during the side quest called 'I Fought the Law.' In order to start Dream On, you must have completed I Fought the Law. The new quest that follows is a little more insidious and involves a break-in, shady security, and a tough decision to make. Here's everything you need to know to complete Dream On in Cyberpunk 2077.
How to complete Dream On in Cyberpunk 2077
To start, Elizabeth Peralez will call you sometime after you complete I Fought the Law. It won't be immediate though, so don't wait around expecting a call from Mrs. Peralez anytime soon. Simply go about your business, completing other side jobs or tackling the main story, and Elizabeth will ring you.
Once she does, she'll say that she and Jefferson need some more help and she'll ask you to come to their apartment. Head over there, go up the elevator, and Elizabeth will be waiting for you.
Long story short, mayoral candidate Jefferson Peralez ran into an intruder in his home. He says he didn't get a good look at the person's face, but he did fire a few gunshots. Jefferson wants you to investigate the apartment to see if you can find any evidence of the intruder.
When prompted, take Elizabeth up on her offer to show you around the penthouse. Make sure to scan everything and ask questions when they appear. However, you're biding time until she brings you to the main hallway. Once here, scan the bullet holes on the wall and the chemical residue on the floor. Then, proceed to follow the chemical trail.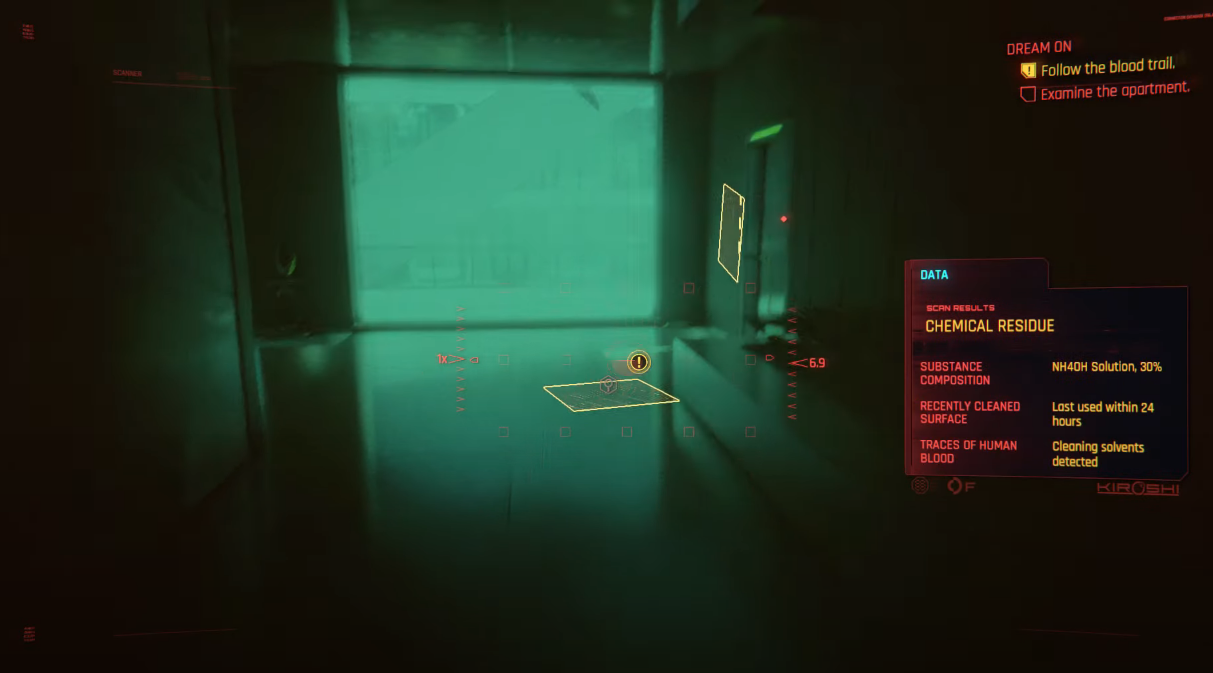 The trail will eventually lead to a secret surveillance room. This is where SSI, the Peralezes' security firm, has been spying on the couple. In the room, scan the cables on the back wall and follow them up to the roof. After that, follow the yellow quest marker on your map to a van in a parking lot. Make sure you have a vehicle ready nearby.
When the van starts moving, follow it closely. When it reaches its destination, you'll find yourself in a fortified compound. You can either choose to fight all of the enemies or sneak your way to the parked van at the other end of the compound. We recommend going through the building on the left-hand side of the area. Once you're past the enemies, steal the data from the van's computer.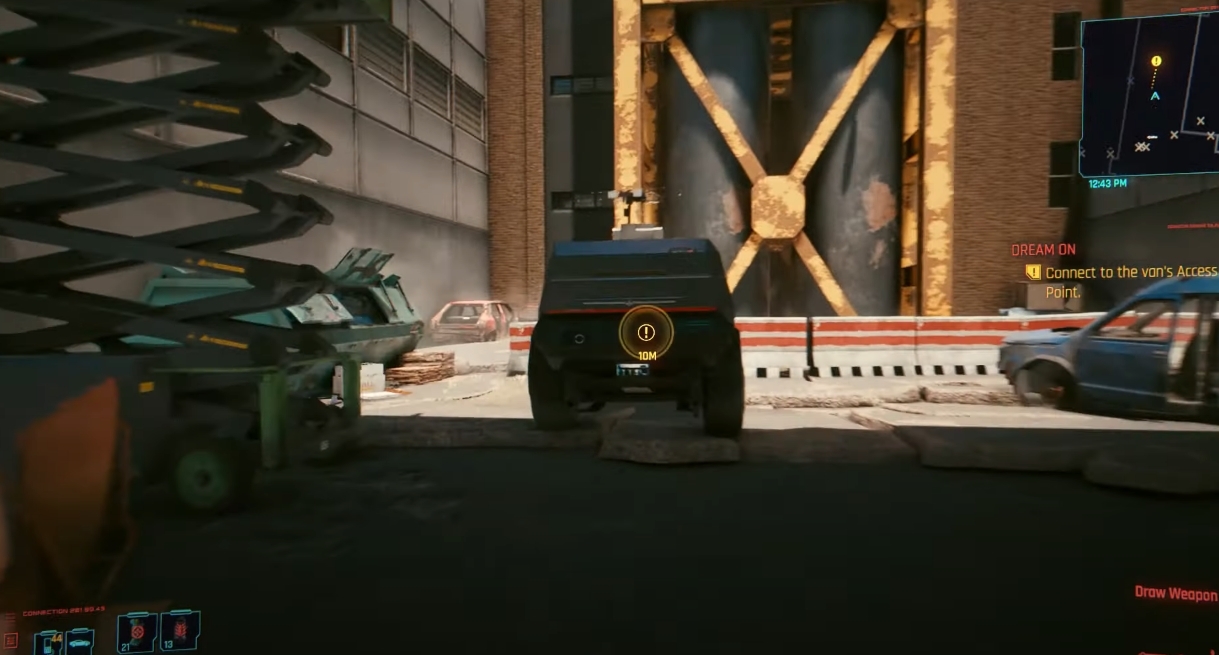 Upon doing this, you'll discover that SSI has been messing with the Peralezes' heads and memories. Essentially, they want to brainwash the couple to ensure Jefferson wins the mayor seat so they can control him.
This discovery will lead you to call Elizabeth and then meet her at a Ramen place in Japantown. Elizabeth will tell you that she already knew about the spying, but SSI had threatened her to not say anything to Jefferson. However, she tasks you with deciding whether or not to fill the mayoral candidate in on what's happening.
The choice is ultimately yours, as either decision you make doesn't affect much in the story. Although, if you tell Jefferson about the plot, Elizabeth will then block you from speaking to her or her husband again.
That's how to complete Dream On. Make sure to stay tuned to Daily Esports for more Cyberpunk 2077 guides and news.

Joey Carr is a full-time writer for multiple esports and gaming websites. He has 6+ years of experience covering esports and traditional sporting events, including DreamHack Atlanta, Call of Duty Championships 2017, and Super Bowl 53.