League of Legends
VALORANT
CS:GO
Overwatch
Call of Duty
Halo
DOTA 2
Apex Legends
Rocket League
Smash
The "Madman of Zaun" is getting a visual update in League of Legends, and Riot devs have revealed its progress in the new Dev Diary. The tease contains information regarding his gameplay and visual changes (VGU), with interesting reasons behind them. Overall, Riot plans to keep some classic Dr. Mundo characteristics, but the team hopes to give him a fun, yet dark personality.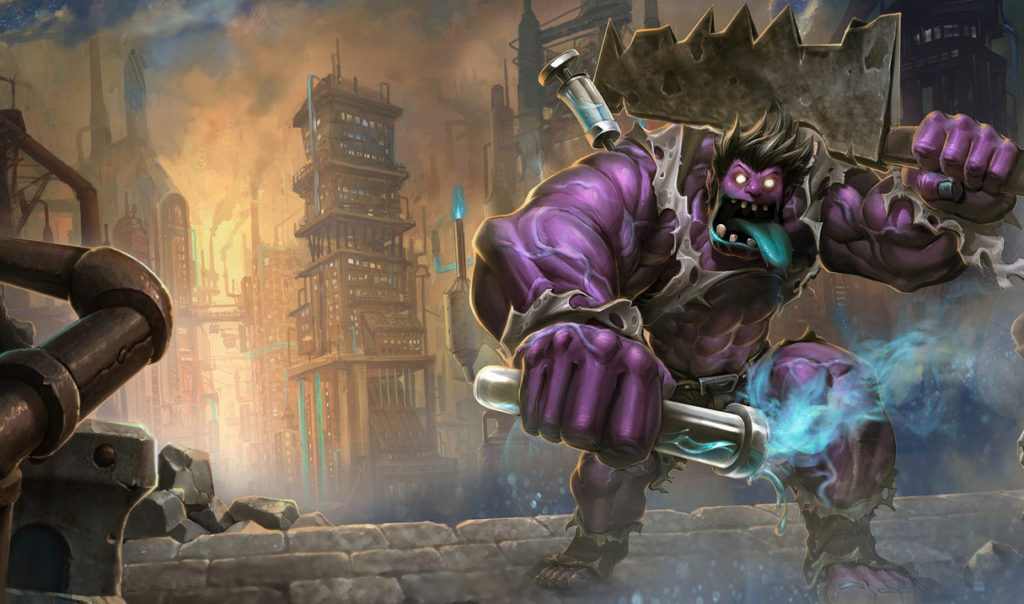 Riot released Dr. Mundo back in 2009, and he hasn't received any visual update since then. His model is the same, as are his storyline and everything else. These VGU changes follow right after the Fiddlesticks rework, a champion that was released just a few months before Dr. Mundo.
Seeing as to how grand the Fiddlesticks update turned out to be, Dr. Mundo may turn out to be less mind-blowing. Riot has decided to keep him as a simple champion while keeping his gameplay relatively the same. The one thing that won't stay the same will be his overall theme and visuals. They want Mundo to embody that silly, fun personality while also reminding Summoners how scary he is. In order to do that, they gave him a new look, a haircut, and some new clothes.
Mundo almost stays the same in LoL with a new look
Mundo mains shouldn't worry though, as Riot did say they are trying to keep him as a champion that's tough to lockdown. He'll remain a champion with no hard CC or mobility, but he will continue to have cc-immunity. To finish the Dev Diary, League of Legends Lead Champion Producer Ryan "Reav3" Mireles states, "There will of course be tweaks and changes to many of his abilities to add more skill expression, satisfaction, and counterplay, but he will still feel like the same old Mundo we've grown to love."
There are going to be more updates on his VGU progress sometime early next year. Although, knowing how quickly these game changes leak, players might find out more info much sooner than expected.
Let us know what you think in the comments below. Be sure to stick with Daily Esports for more League of Legends news and updates.