League of Legends
VALORANT
CS:GO
Overwatch
Call of Duty
Halo
DOTA 2
Apex Legends
Rocket League
Smash
One of the earliest side quests players try to complete in Cyberpunk 2077 is "Beat on the Brat." Accessible fairly early in the game, this quest involves going around Night City and taking on boxing fights. For those who played CD Projekt RED's masterpiece, The Witcher 3: Wild Hunt, this will seem extremely familiar to you. As Beat on the Brat is in your quest journal so early, many players immediately try to tackle it to earn some extra eddies. However, the fights are tough and you might need some guidance on how to best complete the quest.
Completing Beat on the Brat in Cyberpunk 2077
For those who haven't started Beat on the Brat yet, all you need to do is go visit Coach Fred. Located in your apartment complex, Coach Fred is found by a boxing ring near your room. He'll offer you a chance to compete with his new fighting robot and eventually give you the Beat on the Brat side quest.
Once this quest is in your journal, you'll have the option to select five different fights. In order to complete the quest in its entirety, you need to win all five fights. Below, you can see a list of the fights and how to approach each one.
Champion of Kabuki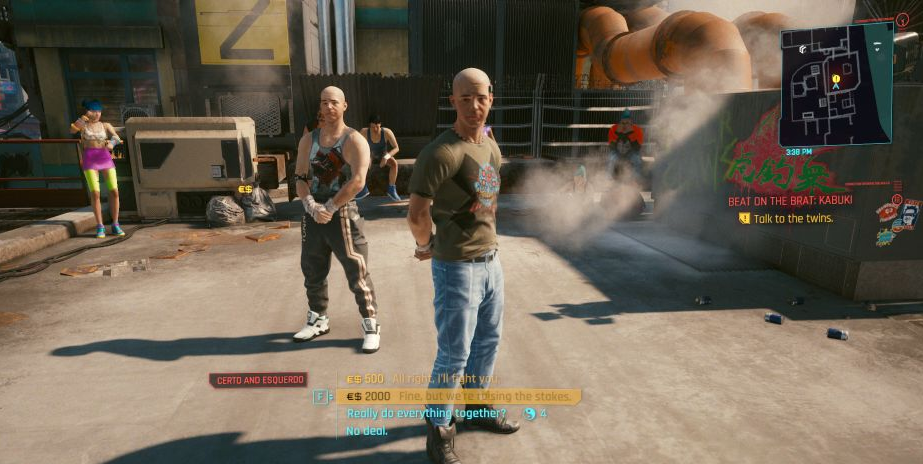 The first fight is the easiest, as the Kabuki Champion is not much of a challenge. The fight is located on a roof in Kabuki where you'll find twins to take on. Simply deal with one of them at a time, striking strong blows whenever they're vulnerable.
Champion of Arroyo
The next fight is in Arroyo, where you'll take on Buck. The fight itself isn't challenging, but it can get tough if you coax Buck into betting his prized sniper rifle. If you do this, Buck will command his friends to kill you once you win the fight.
Champion of the Glen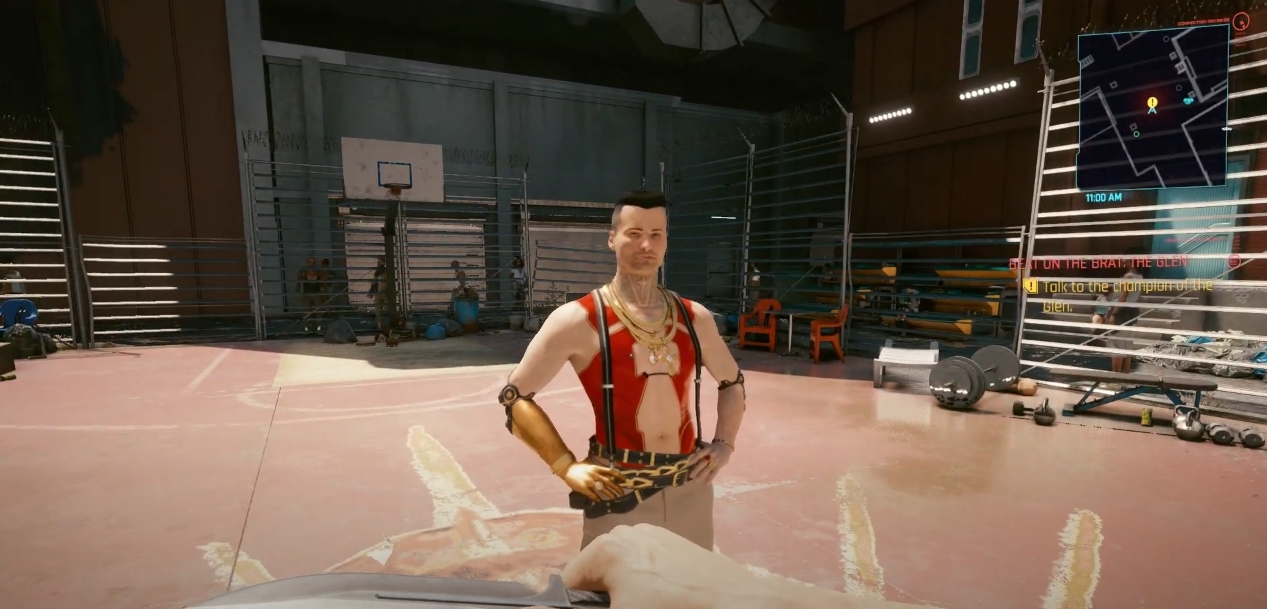 Another straightforward fight, this gets interesting once you defeat the Champion Cesar. Before the match takes place, Cesar puts up his car as a wager. However, he also explains that his wife is pregnant after you defeat him. You have a few options once this comes up. You can either take the car and prize money, just the money, or let Cesar keep the winnings. The car is a terrific ride but some players' morals might trump the need for a vehicle.
Champion of the Animals
The hardest fight takes place in the Rancho Coronado arena. If you've completed the side quest "For My Son," you can go right in. However, if you haven't done that, you'll have to pay or intimidate the bouncer. There's also a way to sneak into the arena using the shutters near some red containers. Unlike the previous two fights, there are no additional prizes up for offer.
Beat on the Brat Finale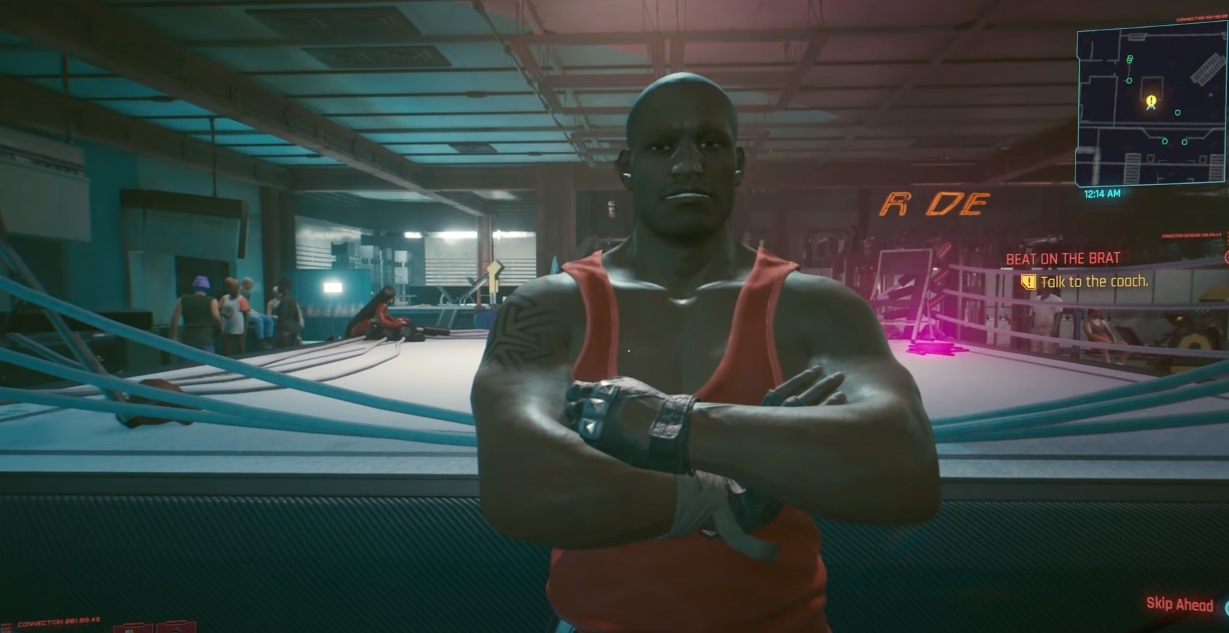 Finally, after winning the four previous fights, you can take on the Cyberpunk 2077 fighting champion Razor. The champ is a tough opponent to beat, throwing quick jabs and blocking your punches at an annoyingly high rate. However, you don't have to actually fight him. You can decide to throw the match for some extra cash but less Street Cred. The choice is really personal preference and depends on if you want to finish the quest by winning or just take the money and run.
That's our quest guide for Beat on the Brat. Make sure to stay tuned to Daily Esports for more Cyberpunk 2077 guides and news.

Joey Carr is a full-time writer for multiple esports and gaming websites. He has 6+ years of experience covering esports and traditional sporting events, including DreamHack Atlanta, Call of Duty Championships 2017, and Super Bowl 53.