Treyarch delivered what every Call of Duty fan has been waiting for in regards to Black Ops Cold War and Warzone. With the game exactly one week away, we still didn't know much about the game's progression system or Season 1. Though we knew that Warzone would fully integrate by then, not much else was announced. However, that all changed today when the developers released tons of information and even a roadmap for Season 1's content. Let's take a look at what's on offer when December rolls around.
Treyarch reveals Season 1 roadmap for Black Ops Cold War and Warzone
In the past year, Activision has made a habit of releasing roadmaps for upcoming content. The exact same thing looks to be carrying on for the next entry in the franchise, Black Ops Cold War. Below, you can see the official roadmap image that was released earlier today.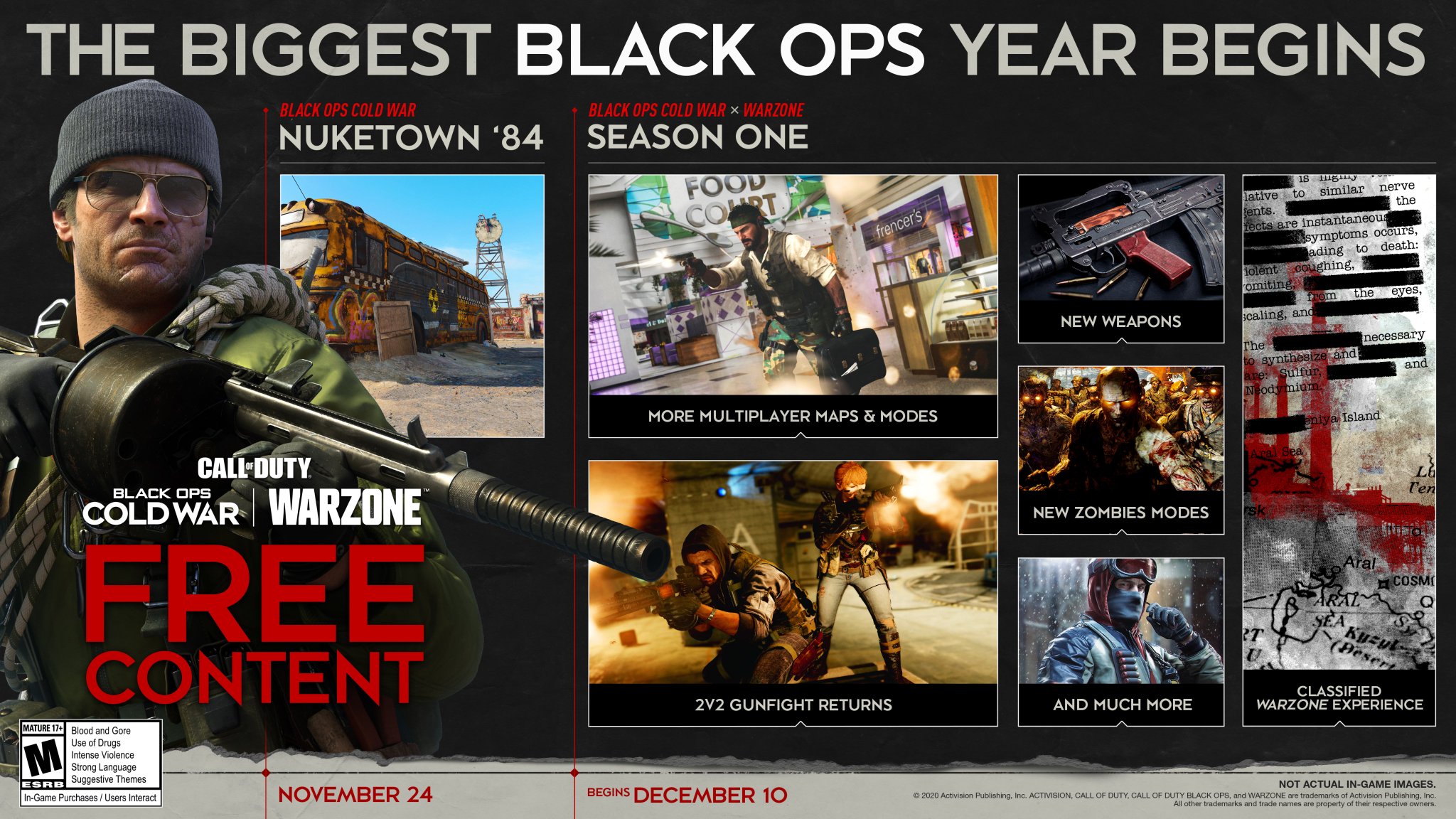 According to the map, Season 1 isn't the beginning of the content drops for Black Ops Cold War. The next iteration of the map Nuketown, "Nuketown 84," is arriving on November 24. This is presumably for all systems. By looking at the small image, we can tell the layout of the iconic map is the same with a grungier look to it.
Aside from Nuketown, the rest of the content is coming on December 10 with Season 1. This includes the Warzone integration and a fresh Battle Pass along with all of the content you see above. Treyarch also released a mock-up of the Battle Pass as well.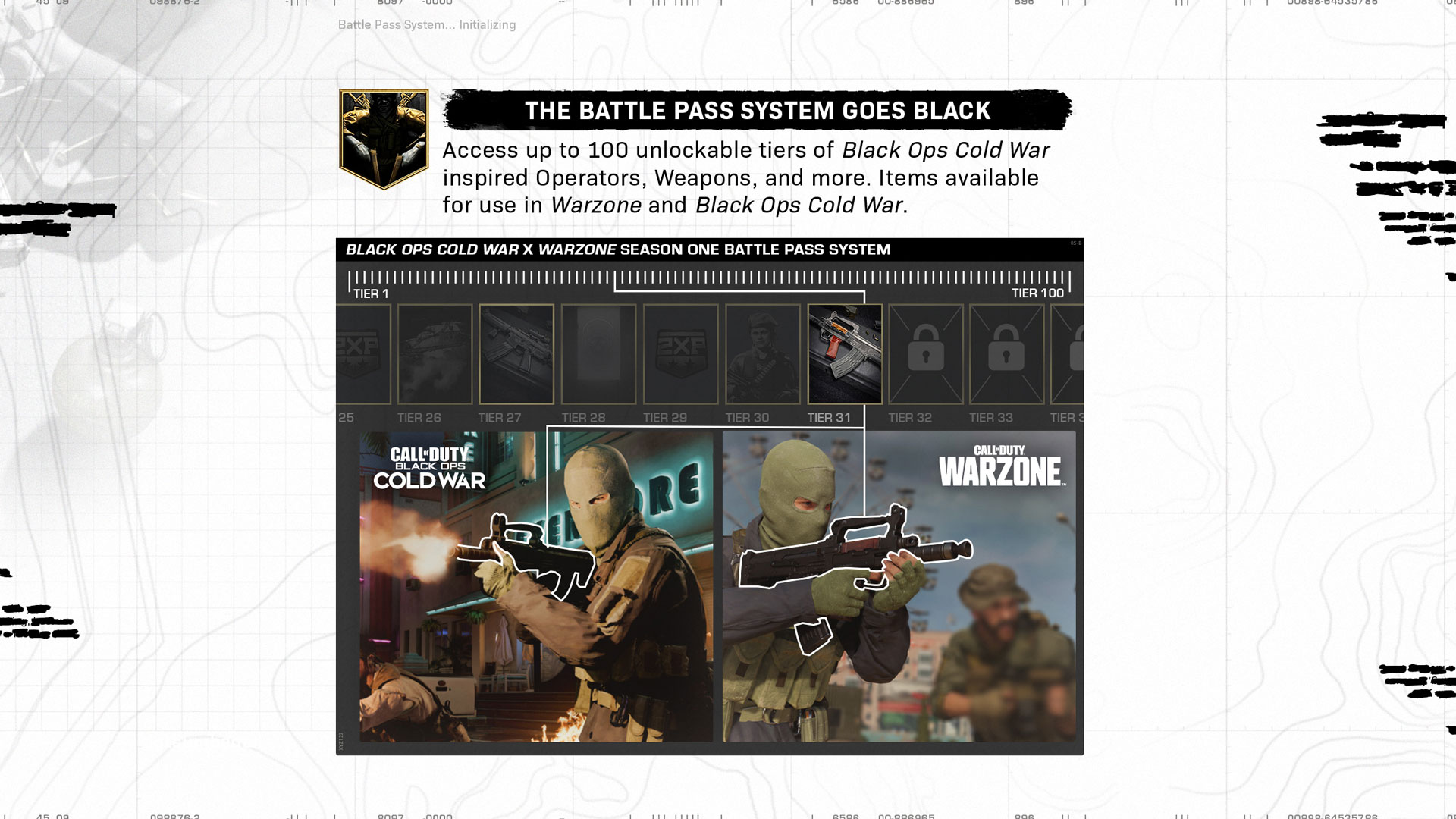 The Pass appears to take on a similar style to Modern Warfare, with the weapons being free and filler items taking up most of the tiers. In regards to the weapon seen in the image, we can't exactly make it out but it looks to be a rifle or machine gun of some kind.
Prestige system details revealed
The developer studio actually made several announcements that has the community pretty excited. Aside from the roadmap and details about Warzone, Treyarch revealed that news on a "new prestige system" is coming tomorrow. This system is going to make one universal ranking system for Modern Warfare, Black Ops Cold War, and Warzone. However, we're not sure exactly how it will work until the details are fully divulged. Though, from the sounds of it, this is exactly what the fans were asking for.
Make sure to stay tuned to Daily Esports for all Call of Duty news.
About the Author
Joey Carr is a full-time writer for multiple esports and gaming websites. He has 7+ years of experience covering esports and traditional sporting events, including DreamHack Atlanta, Call of Duty Championships 2017, and Super Bowl 53.