There are several ways for players to customize their loadouts in Call of Duty: Vanguard multiplayer. From throwing on specific perks to equipping various killstreaks, there's something for every kind of player. However, the customization option that helps enable players to adhere to a specific playstyle is the Field Upgrade in Vanguard.
Field Upgrades are a mix between killstreaks and perks. They allow players to activate an item for a brief amount of time, or until they die. These items then recharge at a slow, medium or fast pace, depending on the specific Field Upgrade. In Vanguard, there are nine Field Upgrades to choose from, making the decision process difficult for players. Although, there are a couple of clear frontrunners when it comes to picking Field Upgrades in multiplayer.
Best Field Upgrade in Vanguard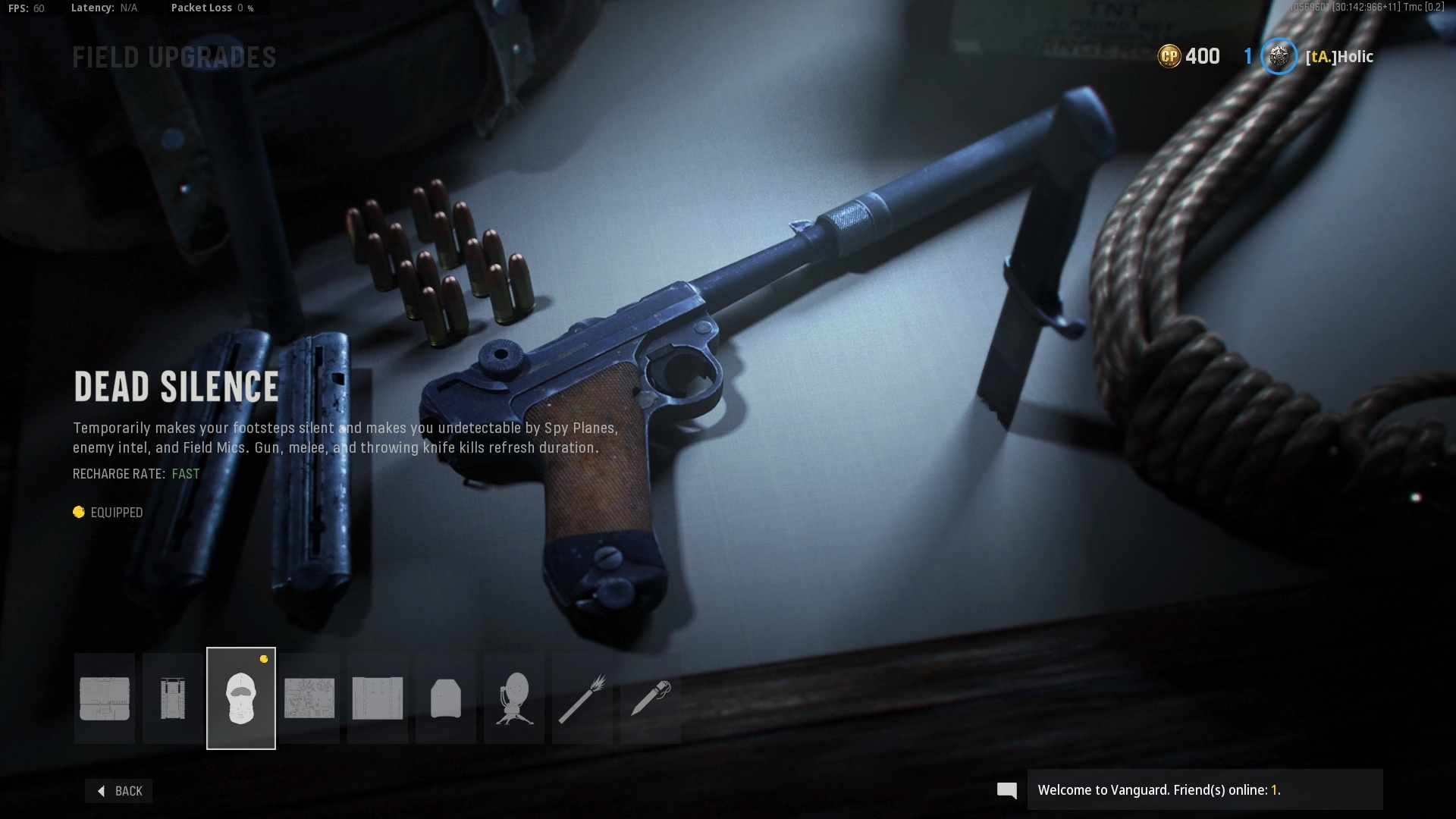 For starters, all of the Field Upgrades have some use in multiplayer. The Deployable Cover, for example, is a niche upgrade that some players could use to their advantage. However, this isn't as universally useful as some of the others available.
Those universal upgrades include Dead Silence, Supply Box, Field Mic, Armor Plates and the Jammer. Some players might argue for the Dead Drop, as it allows players to keep their killstreak for the next life. However, after players get their killstreaks using Dead Drop, they can't get them again for the rest of the match. This makes the Field Upgrade less impactful as matches go on.
When considering the best Field Upgrade in Vanguard, players should take into account what they're running on their loadouts. If players like to run Ninja, then there is no need to run the Dead Silence Field Upgrade. Although, for any player not running Ninja, Dead Silence is arguably the best Field Upgrade in Vanguard.
It recharges fast, replenishes if players get a kill while it's active and allows players to be stealthy. For players who do run Ninja, the Armor Plates are the way to go. The Supply Box, Jammer and Field Mic all have their place but they can get destroyed extremely quickly. Armor Plates give players the ability to take a few extra shots from an enemy and can often be the difference between life and death.
For the majority of players, Dead Silence or Armor Plates are the Field Upgrades to use in Vanguard.
About the Author
Joey Carr is a full-time writer for multiple esports and gaming websites. He has 6+ years of experience covering esports and traditional sporting events, including DreamHack Atlanta, Call of Duty Championships 2017, and Super Bowl 53.