League of Legends
VALORANT
CS:GO
Overwatch
Call of Duty
Halo
DOTA 2
Apex Legends
Rocket League
Smash
The 2021 Overwatch League season is starting up soon after a lengthy hiatus, and it's safe to say that there are few certainties entering the 2021 season.
It's been a while since we last saw OWL action, and plenty has changed around the league since the 2020 finals. Eastern division specialist Bonnie Qu and Western division expert Michael Czar put together a rundown of the rosters, a player to watch and a small description of the changes that these teams have made leading into the 2021 Overwatch season. (In order to keep track of the new players joining teams in Overwatch League's 2021 season, they will be italicized.
2021 Overwatch League Western Division
Atlanta Reign
DAMAGE: Kim "Edison" Tae-Hoon, Oh "Pelican" Se-hyun, Kai "Kai" Collins
TANK: Blake "Gator" Scott, Xander "Hawk" Domecq
SUPPORT: Petja "Masaa" Kantanen, Seunghyun "Ir1s" Kim
Player to watch: Pelican
The Atlanta Reign have always been a mid-table team that has struggled in tournaments. But, the signings they've made toward the end of the season hinted at more depth. During the off-season, they made two big moves with Pelican and Kai. The latter was a standout performer on the Los Angeles Valiant, but the former is a highly touted prospect. During the preseason press conference, both Kai and Indy "SPACE" Halpern mentioned their excitement for Pelican. The Reign look to be improving on last year but we'll have to see if they can win some tournament games.
– Michael Czar
Boston Uprising
DAMAGE: Kelsey "Colourhex" Birse, Hong "im37" Jin-ui, Kim "Valentine" Byeong-ju
TANK: Cameron "Fusions" Bosworth , Leyton "Punk" Gilchrist, Seo "Stand1" Ji-won
SUPPORT: Sangmin "Myunb0ng" Seo, Kim "Faith" Hong-gyu
Player to watch: Valentine
The Boston Uprising are looking to come out of their rebuild. They've kept the core members that led them through last season, but they also added some good rookie talent with Valentine and Faith. Valentine, in particular, was noted by Samir "Tsuna" Ikram of the Paris Eternal as a rookie to fear. The Uprising also originally added three veteran players with im37, Stand1 and SoOn, but SoOn was released due to visa issues. Either way, the new coaching staff seems to be an improvement, with Kim "Lori" Seung-hyun as the new head coach.
– Czar
Dallas Fuel
DAMAGE: Kim "Doha" Dong-Ha, Kim "Sp9rk1e" Yeong-han
TANK: Euiseok "Fearless" Lee, Choi "Hanbin" Han-been
SUPPORT: Kwon "Fielder" Joon, Kim "Rapel" Jun-keun, Seungsoo "Jesce" Lee
Player to watch: Sp9rk1e
The Element Mystic super-team has been assembled, with all the former Overwatch players and coaching staff of the pre-2021 South Korean Overwatch Contenders team joining the Dallas Fuel. This includes the Korean core of the Paris Eternal from last season, but also free agents from all over the league. Doha is the only remaining player from last year's Dallas Fuel but the additions look great. Specifically, Sp9rk1e was one of the key reasons Paris won a tournament last season. Unfortunately, their hitscan player, Jung "Xzi" Ki-hyo, had to retire due to health concerns. This leaves a hole in their team but they seem to be hunting for a replacement for the Overwatch League's 2021 season. The only issue now is whether they can fit together fast and work around the departure of Xzi.
– Czar
Florida Mayhem
DAMAGE: Sangbeom "BQB" Lee, Junki "Yaki" Kim, Baek "Checkmate" Seung-hun
TANK: Beomjun "Gargoyle" Lee, Minseok "OGE" Son
SUPPORT: Namjin "Gangnamjin" Kang, Sungjun "SLIME" Ki
Plater to watch: OGE
The Florida Mayhem look to keep up their good form from last season despite some significant changes. With their main tank going to the Shanghai Dragons, the Mayhem ended up signing OGE, and they also decided to pick up SLIME off of free agency. After adding rookie Checkmate, the Mayhem seems to be very similar to last season. However, the signing of OGE is one that is debatably positive. He didn't perform well last season despite fans knowing his potential. If Florida wants to challenge the top teams, the 2021 Overwatch season rides on OGE and his synergy with the Mayhem.
– Czar
Houston Outlaws
DAMAGE: Dante "Danteh" Cruz, João Pedro "Hydration" Goes Telles, Jungwoo "Happy" Lee, Kyle "KSF" Frandanisa, Jacob "JAKE" Lyon
TANK: Shin "PIGGY" Min-jun, Cho "JJANGGU" Myung-heum
SUPPORT: William "Crimzo" Hernandez, Enrique "Joobi" Triana
Player to watch: PIGGY
The Houston Outlaws have culminated a very interesting team over this offseason. They've kept some damage players and even seen the surprise return of Jake to their roster. However, they've revamped their tank line and support line, too. From Talon Esports, Piggy and JJANGGU are the new tank duo who have plenty of experience together. The support line is interesting too, as underrated flex support Crimzo will be paired with rookie Joobi. As a team with immense DPS depth, it all relies on the tankline, especially Piggy. Jake said the newcomer is particularly good on Sigma and can help carry Houston to victory this Overwatch season.
– Czar
London Spitfire
DAMAGE: Jeffrey "blasé" Tsang, Dom "Hybrid" Grove, Johannes "Shax" Nielsen, William "SparkR" Andersson
TANK: Daniel "Hadi" Bleinagel, Mikkel "Molf1g" Djernes
SUPPORT: Riku "Ripa" Toivanen, Kristian "Kellex" Keller
Player to watch: Hadi
The London Spitfire have made their 2021 roster with the core of their Overwatch Contenders team, the British Hurricane. That team was the most dominant in Europe, and the roster arguably deserved their shot in the Overwatch League, particularly with London adding some proven talent to the core they had in Blasé and Shax. But, now we get to see how the best tank line in Contenders deals with Overwatch League-caliber talent every time out. Kellex pointed to Hadi as the one to watch on the front line. His proficiency in rush compositions and flexibility on the main tank role makes him an interesting player to keep an eye on. We'll have to see if the Contenders coordination leads to success at the main league.
– Czar
Los Angeles Gladiators
DAMAGE: Kim "Birdring" Ji-hyeok, Chris "MirroR" Trịnh, Kevin "Kevster" Persson
TANK: Indy "SPACE" Halpern, Kim "MuZe" Young-hun
SUPPORT: Jinseo "Shu" Kim, Grant "Moth" Espe, Kim "Skewed" Min-seok
Player to watch: MuZe
The Gladiators are arguably one of the most improved teams of the offseason. They snagged two of the top support players in free agency in Shu and Moth, instantly improving their backline to one of the best on paper. They kept the damage players they had at the end of last season, keeping faith in their talents. And finally, they got a new rookie main tank in MuZe. Fans knew he was good from his time in South Korea, but SPACE said in the preseason press conference that he loved having a rookie main tank to teach and loved his aggressive playstyle. As the rest of their roster is very experienced, the progress of MuZe is key to the Gladiators challenging the top teams in 2021 Overwatch League.
– Czar
Paris Eternal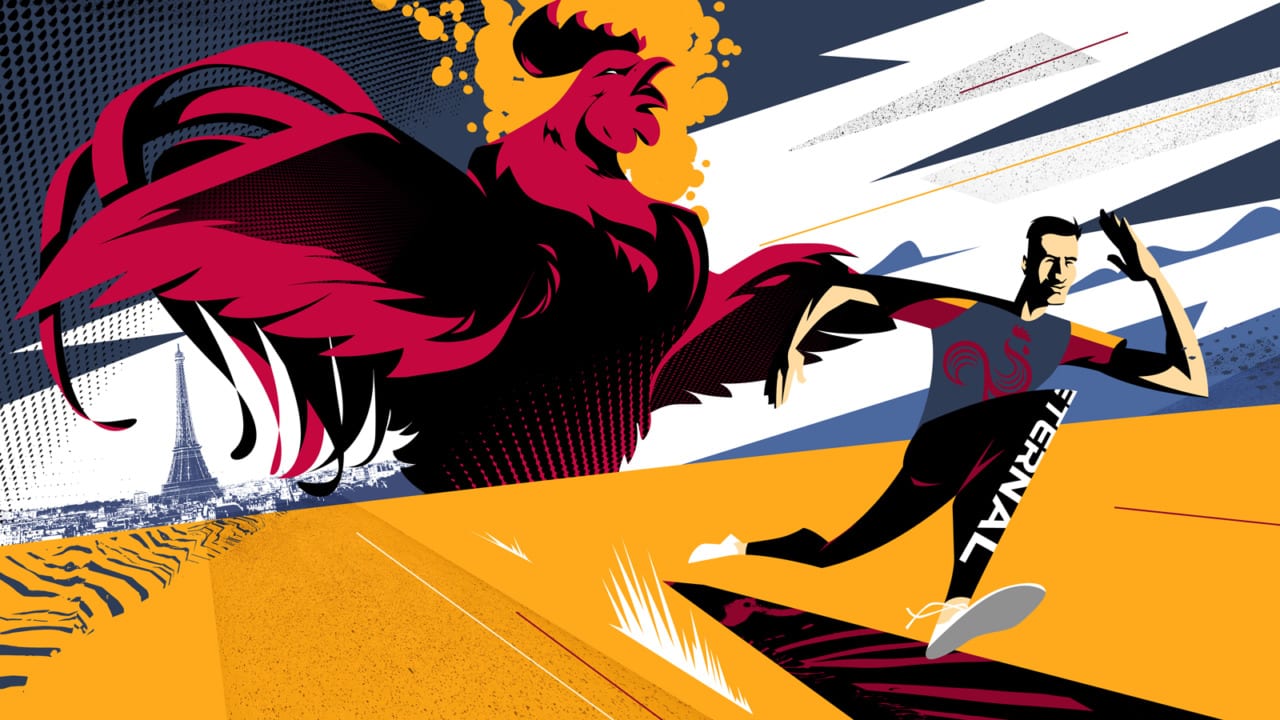 DAMAGE: Nikolai "NaGa" Dereli, Stefan "Onigod" Fiskerstrand, Samir "Tsuna" Ikram
TANK: Elliot "ELLIVOTE" Vaneryd, Daniël "Daan" Scheltema
SUPPORT: Alberto "neptuNo" Molinillo, Emir "Kaan" Okumus
Player to watch: Tsuna
The Paris Eternal have changed quite a bit since last season and built up a full European squad. Taking the best from all over Contenders, the team is the definition of a mixed roster. None of the players have the same nationality, but some do have experience with one another. The experienced players from the Overwatch League aim to make this roster competitive, especially with the potential they have. Tsuna, in particular, showed moments of brilliance last season.
– Czar
San Francisco Shock
DAMAGE: Namjoo "Striker" Kwon, Sean Taiyo "ta1yo" Henderson, Charlie "nero" Zwarg, Lim "Glister" Gil-seong
TANK: Matthew "super" DeLisi, Hyobin "Choihyobin" Choi, Myeonghwan "Smurf" Yoo
SUPPORT: Minki "Viol2t" Park, Juseok "Twilight" Lee, Brice "FDGod" Monsçavoir
Player to watch: FDGod
The San Francisco Shock are going for the three-peat, and much like after their first championship win, they're making moves on the fly and adapting by adding more depth. The losses this year are more drastic, with their main support Moth, flex player Rascal and hitscan ANS all leaving. In response, the Shock added Glister, Nero and FDGod as their replacements. With how key San Francisco's depth was to last year's title run, these new players will have to step up when needed this Overwatch season, especially FDGod. His play for Paris was noteworthy, but now he has to lead a championship team to a third title. He doesn't have the substitute chance like the damage players do, as he is their only main support. If he can fit and work though, the Shock will remain the team to beat.
– Czar
Toronto Defiant
DAMAGE: Andreas "Logix" Berghmans, Heesu "Heesu" Jeong, Lee "Na1st" Ho-sung
TANK: Adam "Beast" Denton, Sumin "SADO" Kim, Minhyuk "Michelle" Choi
SUPPORT: Park "Aztac" Jeong-su, An "AnSoonJae" Soon-jae, Jungwon "Lastro" Mun
Player to watch: SADO
The Toronto Defiant have rebuilt their core for the third time in three seasons. However, this might be the year they climb out of the bottom. They took the head coach and two key players from the Fusion last year: Heesu and SADO. But, they also took some good free agents and rookies. However, considering that the Defiant have always had a main tank issue, it all rests on whether SADO can work well with the Defiant roster. He was one of the best players on the Fusion last year, but the team is much different now. We'll have to wait and see if the Defiant can work together and win in Overwatch's 2021 season.
– Czar
Vancouver Titans
DAMAGE: Dalton "Dalton" Bennyhoff, Jiri "LiNkzr" Masalin, Minki "Teru" Kim
TANK: Abtin "ShRedLock" Shirvani, Nathan "frdwnr" Goebel
SUPPORT: Randal "Roolf" Stark, Anthony "Fire" King
Player to watch: Teru
The Vancouver Titans are still trying to recover from their surprise collapse at the start of last season. They got more time to complete the roster in the off-season, but they wanted to keep the players who played well for them. This includes main tank Shredlock, main support Roolf and damage player Dalton. However, the new signings do give some hope. Linkzr is a top tier hitscan when hot, and Frdwnr and Fire were underrated on the Reign. Yet, the signing of Teru is the most promising to fans of the Titans. Linkzr said that the hype around Teru is justified and he can't wait until people see him play. Along with the new signings, Teru will have to play well for the Titans to progress this 2021 Overwatch season.
– Czar
Washington Justice
DAMAGE: Lee "TTuba" Ho-Sung, Jang "Decay" Gui-un, Taehee "Jerry" Min, Kim "Assassin" Sung-won
TANK: Kim "Mag" Tae-sung, Junho "Fury" Kim, Sungwook "Ria" Park
SUPPORT: Huichang "BeBe" Yoon, Wonsik "Closer" Jung
Player to watch: Mag
The Washington Justice went from a bottom-tier team to Overwatch League contender due to their playoff run at the end of 2020. A lot of things went their way, and it was clear the team had potential. Washington looked to free agency to complete their evolution into a standout squad. They got great talent in Fury, Closer and Jerry, in order to help improve depth and add talent. However, the signings of Assassin and Mag are what could bring the Justice to a higher tier. Mag, in particular, was a main tank that players knew about for years who was too young to join the league. Now, however, he is the main tank for a team looking to surprise many. Super specifically mentioned how he can't wait to face Mag and see him grow. Alongside veteran Fury, the Washington Justice look scary and are a good dark horse candidate for the 2021 title.
– Czar
2021 Overwatch League Eastern Division
Chengdu Hunters
DAMAGE: Yi "Jinmu" Hu, Huang "Leave" Xin, Lei "Jimmy" Yujia, Nian "Kaneki" Liu
TANK: Luo "Elsa" Wenjie, Ma "LateYoung" Tianbin, Ding "Ameng" Menghan, Qiu "GA9A" Jiaxin
SUPPORT: Li "Yveltal" Xianyao, Tan "Nisha" Li, Cao "Farway1987" Jiale, Zhou "Mmonk" Xiang
Player to watch: Head coach Wang "RUI" Xingrui
Everyone's favorite pandas are back at it again in 2021, with much of the core roster that first established the Hunters as bringers of chaos still intact. They've often struggled with adapting to certain metas but, with a full 12-person roster, that could very well change. The most exciting member of Chengdu's 2021 Overwatch squad is their head coach, RUI, who departed the team at the end of 2019 and returned this past off-season. He was responsible for many of the Hunters' wacky compositions and strategies in their first season. RUI will no doubt be invaluable in helping the team find new ways to circumvent expectations.
– Bonnie Qu
Guangzhou Charge
DAMAGE: Ou "Eileen" Yiliang, Zou "MYKaylee" Zijie, Choi "ChoiSehwan" Se-hwan
TANK: Oh "Rio" Seung-pyo, Kim "Jihun" Ji-hun, Nam "Cr0ng" Ki-cheol
SUPPORT: Park "KariV" Young-seo, Kim "Mandu" Chan-hee
Player to watch: Cr0ng
The Charge have made some major changes this year, with several core players moving over to other teams in the league. Despite that, there's no shortage of talent here, with league veteran Kariv as the team's new starting flex support and rising star MYKaylee stepping into the damage position. The 2020 MVP candidate, Cr0ng, is the key player on this roster, having made a name for himself through his game-changing Sigma play last season. He'll provide some much needed stability to this mostly new roster as they look to finally break out of the middle of the pack.
– Qu
Hangzhou Spark
DAMAGE: Kim "GodsB" Kyeong-bo, Park "Architect" Min-ho, Zheng "Shy" Yangjie, Seo "Seominsoo" Min-soo
TANK: Xu "Guxue" Qiulin, Jia "LiGe" Chengjie, Shin "Bernar" Se-won, Lee "Takoyaki" Young-hyun
SUPPORT: Park "IDK" Ho-jin, Tong "ColdesT" Xiaodong, Liu "M1ka" Jiming, Lee "MCD" Jeong-ho
Player to watch: Shy
The Spark's 12-man roster is full of rookies and veterans alike. Rookie players LiGe and MCD have played in Contenders for years prior to joining the team. This gives them some degree of preparedness for the league. On the veteran side, flex player Seominsoo was a core part of the Vancouver Titans' roster that made it to grand finals in 2019. Meanwhile, Guxue has led Team China to double second-place finishes in the Overwatch World Cup. The one to watch this year, however, is Shy, a rookie damage player who's been playing professionally since 2016. His arrival in the 2021 Overwatch league has been highly anticipated, though it remains to be seen whether he can live up to the expectations.
– Qu
Los Angeles Valiant
DAMAGE: Cai "Krystal" Shillong, Liao "MoLanran" Yang
TANK: Han "Silver3" Haibo, Wen "NvM" Yelin, Cheng "ShowCheng" Yu
SUPPORT: Zhang "Highbee" Zening, Qi "Wya" Haomiao
Player to watch: Krystal
Following the surprising announcement that the Valiant had released their entire roster, the team assembled a new entirely all-Chinese squad. There are a couple of familiar names here, with Krystal and Wya having been in the league before. But, other than that, all others are rookies. The Valiant has a tough task ahead of them; every team in the Eastern division has been capable of beating one another at some point, and it's hard to imagine that a team of mostly unproven talent will be able to rise to the occasion. Still, if the Valiant does manage to move mountains, it will be on the back of Krystal. Krystal was previously removed from the Spark for misconduct but he has since proven himself as a gifted flex player.
– Qu
New York Excelsior
DAMAGE: Lee "FEATH5R" Seung-woo, Lee "Ivy" Seung-hyun, Lim "Flora" Young-woo, Kim "Gwangboong" Gwang-won
TANK: Jo "Yakpung" Gyeong-mu, Kim "Bianca" Dong-wook
SUPPORT: Bang "JJonak" Seong-hyun, Jo "Friday" Min-jae
Player to watch: Gwangboong
Returning NYXL fans will notice that the only recognizable part of the team's 2021 roster is inaugural MVP JJonak. The departure of core players like Kim "Mano" Dong-gyu and Park "Saebyeolbe" Jong-ryeol might have come as a shock, but the new players are more than capable of stepping into their shoes. There's an abundance of raw talent on this team, especially when you look at their damage lineup. Gwangboong, in particular, has the mechanics and potential to become one of the league's best damage dealers. It will be interesting to follow the NYXL's journey in the 2021 Overwatch League and to see whether this new team has what it takes to rise to the standards of its predecessors.
– Qu
Philadelphia Fusion
DAMAGE: Lee "Carpe" Jae-hyeok, Josue "Eqo" Corona, Niclas "ShockWave" Jensen, Kim "Rascal" Dong-jun
TANK: Gael "Poko" Gouzerch, Kim "Mano" Dong-gyu, Choi "HOTBA" Hong-jun
SUPPORT: Kim "Alarm" Kyeong-bo, Daniel "FunnyAstro" Hathaway, Yang "Tobi" Jin-mo
Player to watch: Mano
The Fusion are currently grappling with visa issues but the strength of their available roster is nearly formidable enough to render those issues irrelevant. With fan favorite Carpe leading the charge once again and Overwatch veteran Tobi joining the support line, the Fusion are looking poised to finally break their second-place streak. The player to watch here is Mano, previously the main tank for New York Excelsior. Mano is widely regarded as one of the best and most consistent main tanks in the world. He's proven capable of both carrying and supporting, and that flexibility will be key as the Fusion works on building their team's new identity in Overwatch League 2021.
–  Qu
Seoul Dynasty
DAMAGE: Kim "FITS" Dong-eon, Park "Profit" Jun-young, Park "Saebyeolbe" Jong-ryeol
TANK: Hwang "Marve1" Min-seo, Hong "Gesture" Jae-hui, Lim "Toyou" Hyun-woo
SUPPORT: Kim "Creative" Young-wan, Jung "Anamo" Tae-sung
Player to watch: Toyou
The Dynasty are coming into 2021 looking for some stability; something that has often eluded them. They finished second in the season playoffs last year but struggled to find their footing through the regular season. They alternated constantly between incredible highs and disappointing lows. The presence of veterans Saebyeolbe and Anamo will be helpful when it comes to stabilizing, but new addition Toyou fills a crucial spot in their tankline. The Dynasty's best showings have always been when they're able to run both of their main tanks, Marve1 and Gesture, at the same time. However, they've struggled otherwise. Toyou will hopefully allow the Dynasty much more flexibility when it comes to composition and strategy.
– Qu
Shanghai Dragons
DAMAGE: Kim "Fleta" Byung-sun, Lee "LIP" Jae-won, Jung "Erster" Joon, Bae "Diem" Min-sung
TANK: Kang "Void" Jun-woo, Koo "Fate" Pan-seung
SUPPORT: Kim "Izayaki" Min-chul, Lee "Leejaegon" Jae-gon, He "Molly" Chengzhi
Player to watch: Leejaegon
The Dragons were on the warpath in 2020, topping the league with only two regular season losses. They aren't expected to slow down any time soon this year, even with a new main tank. Their fast and ruthless playstyle is largely dictated by their likewise fast and ruthless main support, Leejaegon. Leejaegon manages to be one of the best supports in the league while also holding the title for most deaths. Look to Leejaegon to be a barometer of the Dragons' success this season. If they can keep up with him, they'll remain a force to be reckoned with.
– Qu

Polish-Canadian game enthusiast. I've been entrenched in gaming for as long as I can remember, with my first game being Pokemon Yellow and my most played games being Borderlands 2 and Overwatch. I have a degree in Film Studies, but writing about esports just makes my job all the better.